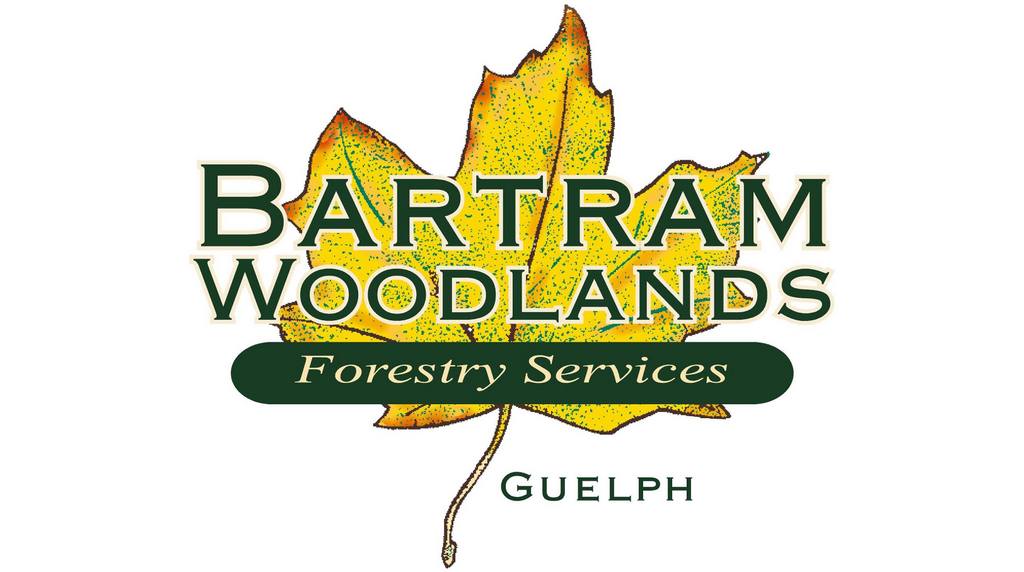 TREE PLANTING JOBS
Positions: Seasonal Treeplanters
Company: Bartram Woodlands Ltd.
Location: Guelph, Ontario
Type: Full-time Seasonal Positions – Approximately 6-8 Week Contract
Start Date: Approximately April 18-26, 2022
Completion Date: Approximately June 6-17, 2022 (or until treeplanting season is complete)
Start and end dates are weather dependent. Contract will be completed when all trees are planted, and all required tending work is complete.
***Applications will not be considered without a Cover letter and Resume***
Job Descriptions
Position 1 – Bare-root Seedling Treeplanter: 
Outdoor work in all-weather conditions. Difficult, physically demanding treeplanting of bare-root tree seedlings on rural and urban properties in Southern Ontario. Work may include supplemental tasks such as loading and unloading trees, watering, mulching, staking and installing coco-mats or spiral guards to planted trees.
Position 2 – Restoration Treeplanter:
Physically demanding, labour-intensive manual outdoor work in all weather conditions. Duties will include, but are not limited to, treeplanting of bare-root and potted tree of various sizes by hand with shovels in urban parks and on rural properties in Southern Ontario. Duties include supplemental work such loading and distributing all nursery stock, installing tree-protection spirals, staking, hand watering with buckets and manually applying wood mulch or weed mats around planted trees.
Both positions require excellent fitness and mental stamina. Must learn new planting techniques for each individual species, adapt to large fire-shovels and bare-root treeplanting spades (no "speed" spades allowed).
Complex planting sites on private property and in the public domain require absolute obedience and excellent listening skills with the ability to follow detailed instruction independently.
Piecework: Payment per tree, rather than by the hour, will provide successful applicants an excellent individual opportunity for rewarding compensation, provided they are able to deliver high quality planting while working in a technically challenging Southern Ontario treeplanting environment.
To succeed you will need to work to the full extent of your physical capacity for the duration of our planting season. We provide experienced supervisors and thorough training to assist you in maximizing your potential earnings as quickly as possible.
Work is based from Guelph, but often includes out-of-town projects requiring accommodation in hotels on weeknights. The crews always return to Guelph on weekends. All hotel accommodation and transport are supplied at no cost, but you must supply and prepare your own food each day.
Job Requirements
Any of the following skills/ training will be considered strong assets:
Previous tree planting experience, demanding outdoor or farm labour experience
High-performance fitness training or organized sports training
1st Aid Certification and/or G-class driver's license, with no demerits
Successful applicants must sign an Employment Contract to work a 6-8 week period starting approximately April 18-26, 2022, running until approximately June 6-17, 2022. Dates are approximate and weather-dependent, contract will be completed when all trees are planted and required tending work is complete.
Applicants must have permanent housing in Guelph or be able to reasonably commute to Guelph.
Note: Option for a longer season to be based on supply of work, worker skill set, and availability of the worker.
Timing and Payment Details
Daily Hours: 6:30am to 5:30 PM Monday through Friday.
Weekly Schedule: Work 5 days per week, Monday to Friday. Saturday and Sunday off.
Dates: Start April 18-26, finish contract June 6-17 (once all seasonal treeplanting and tending work is complete).
3-Day Training Period: All new staff must complete this training and orientation to Southern Ontario planting techniques. Wages will be paid hourly for all field work at $18.50 per hour for returning staff and qualified (experienced) planters ($16.50 for staff with no previous treeplanting experience).
SAMPLE Piecework Rates: Paid per tree on most tasks, opportunity for efficient workers to earn higher wages*.
Bare Root Seedlings:
Restoration Nursery Stock:
1-gal pots $1.00-$1.50 per tree
2-gal pots $2.00-$2.50 per tree
Mulching (large bin): $1.00-$1.50 per bin
*Higher rates may be paid on selected projects based on difficulty of work.
Hourly Work: Occasional hourly field work is paid at $20 per hour once workers are trained and can maintain piecework production.
Travel Time: Expect 1-3 hours travel daily. All travel time from the company yard to the worksites and back paid at a rate of $15.00/hour. All transportation to the worksites is provided. Note: Employees who cannot travel to the company yard can arrange to be picked up in Guelph (at the loss of a ½ hour of travel time per daily).
Bonuses: Seasonal treeplanters will be eligible for all bonus payments listed below:
Performance Bonus (1-5%): Weekly assessment of your conduct on the worksite completed by your supervisor and summarized with comments on your payroll statement.
Contract Completion Bonus (5%): Receive an additional 5% bonus will be paid for the successful completion of the entire seasonal contract period.
Statutory Holiday pay and Overtime: Employees will be paid for all Statutory holidays and regular "time-and-a-half" overtime after 44 hours per week.
Average Daily Pay (all payments and bonuses):$175.00-$250.00 per day
COVID-19
Standard COVID-19 precautions for outdoor work and travel in company vehicles will be maintained at all times. In-person COVID-19 assessments and daily online health screening are required. Regular handwashing, vehicle wipe downs, and masks mandatory for all travel and close proximity on worksites.
How to Apply:
Contact Kyla Boltz (kyla.boltz@bartramwoodlands.ca) to request an Information Sheet that will provide a detailed description of the job experience and further instruction on where to upload your resume and cover letter to receive consideration for an online video interview.
Please indicate in your email that you found this position through GoodWork!
Interviews
A first round of interviews will be held on February 9, 2022. We will contact you if selected for an interview.
Subsequent Interview Dates: March 2, 2022; March 23, 2022
***Applications will not be considered without a Cover letter and Resume***