TRAVEL & TOURISM JOBS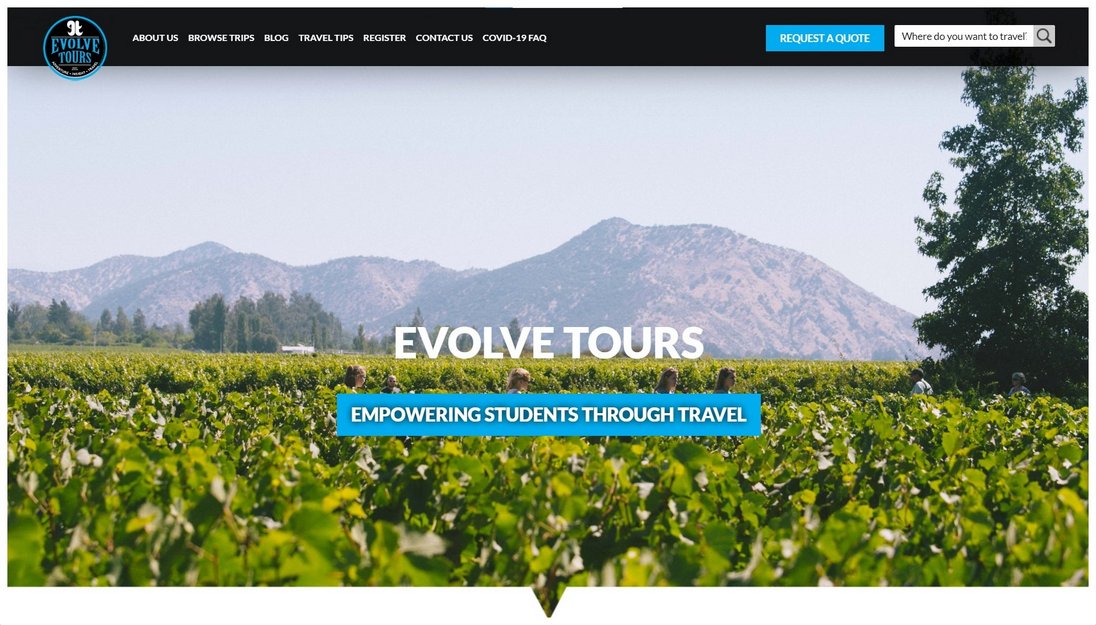 Hiring: Tour Coordinator
Company: Evolve Tours
Location: Toronto, Ontario
Why Join Us
Evolve Tours is an educational travel company based in Toronto and Los Angeles. We take students from across Canada and the United States on trips to destinations around the world. Our Toronto office is the epicentre of our operation.
The successful candidate will have an integral role in organizing programs, communicating with suppliers, working with our sales team, accounting and servicing existing customers (schools, teachers, students and their parents). We are looking for a full time tour coordinator to start immediately at our Toronto office. The successful candidate should have experience in the travel industry or in a similar coordinator role and speak Spanish and/or French. This is a dynamic, fast paced environment. Candidates should be highly motivated, top performing, analytical thinkers who have experience with technology and are proficient in Microsoft Office, Google Drive, and other software applications.
You should apply if:
You consider yourself the most organized person
You thrive on doing multiple things at once and can do so accurately
You can work quickly and you think sitting around and being stagnant is boring
You ask questions if you don't understand something, but you can work independently
You have a passion for travel
Our growth over the last few years has been exceptional. We are looking for someone to grow along with us. This should excite you. The opportunities with our company are vast. You bring new ideas to the table.
Who we are
Our company is Entrepreneurial
We work in an open concept space
We value being indoors and out
When the job needs to get done, we put everything else aside.
You will be expected to contribute your skills and ideas from Day 1
If this sounds like the job for you, please send us your resume at:
info@evolvetours.com
Please indicate you saw this posting at GoodWork.