OUTDOOR ADVENTURE TOURISM & HOSPITALITY 
NATURE'S HARMONY ECOLODGE ACCOMMODATIONS TEAM
Needed: Housekeeping & Guest Services Employee, General Maintenance & Operations Employee
Company: Nature's Harmony
Location: Mattawa, Ontario
Type: full-time, on-site living space available
Join us at Nature's Harmony and soak in the joys and beauty of this undiscovered gem in Northern Ontario. Work hard with a collaborative, supportive team and enjoy your time off exploring nature's abundance and connecting with a great community.
Nature's Harmony is an off-grid, all season destination, nestled within 485 acres of wilderness, overlooking the Laurentian Mountains. We are a home for those who wish to fully immerse and set themselves free within the abundant beauty of nature, to experience the seasonal peaks, while forming a deep connection with the surrounding land and engaging in personal growth. We provide guests the opportunity to disconnect to reconnect. We offer 7 unique guest accommodations, situated in their own private settings, including 2 yurts, 2 geodesic domes, 2 log cabins, and a glamping tent. Throughout the seasons we offer tubing, skating, snowshoeing and other winter activities, events, workshops, retreats, guided foraging hikes, sporting, music and connection based festivals, an extensive trail network, lake access including canoeing & kayaking, all with a focus on sustainability based systems.
Nature's Harmony was established 16 years ago — although we believe that this is just the beginning of the greater impact that we are creating here. Behind the scenes, the Nature's Harmony team is pouring our hearts and energy into educational programs for all ages, healing programs, experiences to cultivate deeper connection to nature, ourselves, and one another, unique recreational activities, gardening, building intentional community, workshops and retreats, and enhancing our sustainability based systems.
It would be our honour to invite you into this experience and provide a working opportunity within this inspiring environment, encouraging you to share your own passions, life goals and intentions to compliment our vision, while helping us free up capacity to bring to life our ultimate goals for the ecolodge.
Please review our website for a closer look of who we are and why we're here: naturesharmony.ca
Living at Nature's Harmony
Nature's Harmony's vision is also to cultivate and grow a community of like-minded, value-centred people who each hold essential skills and gifts to contribute to the collective evolution of the community. Our focus is on approaching life in a sustainable and self-sufficient way, coexisting with nature and centred on giving back and deepening respect for the land.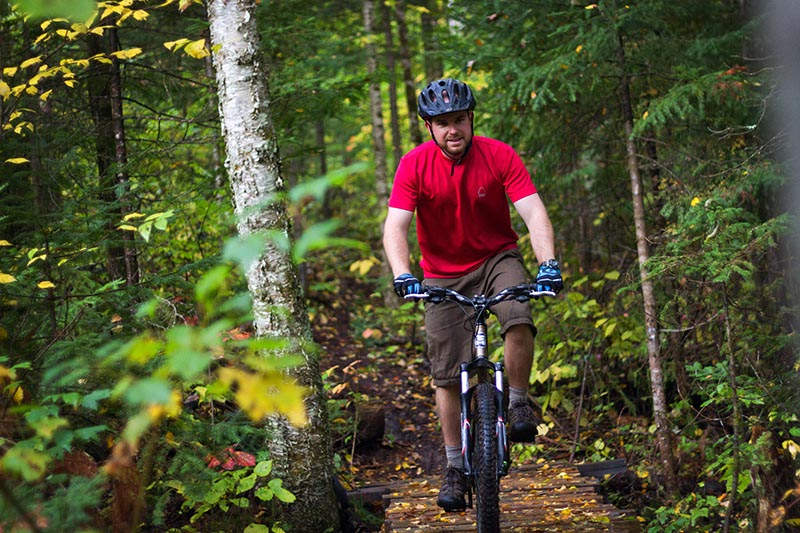 When not on-shift, we encourage staff to enjoy all that Nature's Harmony has to offer, immersing yourself within the vast wilderness, enjoying the onsite activities and tending to self-care and personal growth.
We at Nature's Harmony are seeking those that have aligned values and intentions. The following are essential for a comfortable, nurturing, and thriving living environment:
Willing to live on site in an off-grid establishment
Interested in living in an intentional community
Lines up with Nature's Harmony & community core values
Connection to nature & passionate about the outdoors
Comfortable in all seasons and weather elements
Regarding living arrangements, we have one on-site RV trailer (winterized) available, as a starting point. You also have the option to bring your own living arrangement (i.e. trailer, tiny home, yurt, etc.). This can be discussed further in the interview process. Trailer is available at a budgeted monthly rate or for work trade.
Working Here:
We contribute equally to the culture, living environment, and business. We believe in a holistic approach to working and living. As well, we celebrate the benefits of contributing to a model and community that supports and elevates one another. We all work steadily and diligently to help Nature's Harmony thrive to its wonderful potential, while meeting our individual and communal goals and intentions. Respecting ourselves, each other, and our roles here is essential for cohesion, harmony, and success.
During the busy seasons, we are surely hustling, getting accommodations ready for our guests and maintaining the property, amenities and product offerings. While working, we really give it our all; there in mind, heart, body and spirit!
Typical work days are 7 hours and begin at 9 am. However, hours and schedule vary depending on seasons, events and operational needs.
Perks to working at Nature's Harmony:
Be part of a dynamic team of like-minded individuals
Potential for upward growth into a management position
Live on-site and have access to 485 acres of wilderness
Potential to become an on-site community member
Access to all onsite amenities: expansive trail network, water access and equipment, tubing park, skating pond, etc.
Involvement in Nature's Harmony team gatherings, celebrations, potlucks/dinners, working together
Connections with guests and ecolodge visitors
The position requires a keen eye for detail, forethought, and understanding of the business and customer needs. It is a relatively detailed/laborious position so energy and stamina is helpful to complete the job tasks in an efficient manner. Nature's Harmony is in an expansion phase and is well positioned for growth. There is room to grow within the Nature's Harmony team. If there is a desire to move upwards towards a management role as we build the team, this could be a great place for you!
---
Position #1 – Housekeeping and Guest Services
This role is predominantly housekeeping, with a guest services component during check-in and check-out times.
Specific job duties:
Requirements:
---
Position #2 – General Operations & Maintenance
This role is to maintain the general maintenance and operations of the lodge, as well as to support Housekeeping with certain tasks and preparations.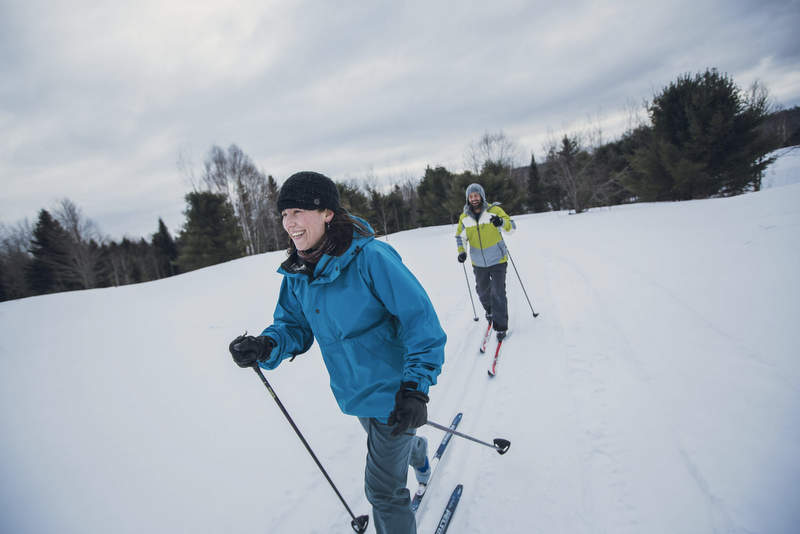 Specific job duties:
Landscaping
Snow clearing
Firewood processing and handling
Minor repairs and general maintenance
Housekeeping support: delivering water, filling wood cages, starting fires, compost/garbage/recycle management
Equipment operation (ATV, snowmobile, tractor) – experience an asset
Requirements:
---
Both positions:
Compensation: $16.00/hour (potential for increased rate over time or with previous experience) with average 30-35 hour per week, based on season. Two days off per week are included. Living on site is preferred - however, not a requirement. The town of Mattawa is a 15 minute drive from the property and has all of the basic amenities you would need. Laundry may be done on-site depending on schedule or in-town at the laundromat. If you don't have your own vehicle, frequent trips are made into town and can be coordinated. Food is not included and will be your responsibility to purchase for your own needs. Outdoor eco-showers available in the warmer months and hot sauna available in the colder seasons. Wi-fi available in the central garage location, as well as a games room for employees and community members to enjoy.
As stated, two positions are currently available (Housekeeping & Guest Services Employee and General Maintenance & Operations Employee). A couple would be ideal but certainly not necessary. Families are welcome - however, our mobile trailer does not accommodate more than two people. All are welcome to apply.
Required Skills and Attributes:
Ability to maintain focus on tasks at-hand, as well as on larger scope of the job role and needs of the operation
Easily pivots in a fast-paced, quickly changing environment
Flexible, adaptable and efficient
High energy, positive and uplifting
Observant, takes action, and is solutions-oriented
Mindset for continuous improvement on the job
Self-starter and works well independently with little to no supervision
Coachable
Maintains open-mindedness, forward thinking and growth mindset
Strong interpersonal skills and a team player
Ability to meet physically demanding work tasks
Start Date and Schedule:
Start date: as soon as possible.
This is an all-season position and long-term employment is ideal.
Interested? Reach out to us!
Please send your resume and optional cover letter to hrandwholeness@gmail.com . If no cover letter, please do include in your email a bit about you and why you believe this position and environment would be an enriching fit. Please feel free to include as much as you feel important — including passions, interests, work experience, and goals of growth and intention.
Please indicate you saw this posting at GoodWork.
At Nature's Harmony, it is not just about the work, although the work is very important — it is about the right fit of people and community. The next step will be a video interview. We look forward to hearing from you!
Please note: There is no deadline to apply as we are reviewing applications on an ongoing basis and looking to fill this position as soon as possible.