TORONTO JOBS & STUDENT JOBS
Positions: Communications Specialist (2 positions available)
Type: age 30 & under / summer
Organization: ZooShare Biogas Co-operative
Location: work from home & ZooShare Biogas Plant (Meadowvale Road/Zoo Road)
Job Type: Summer Contract (May-September)
Compensation: $16/hr, 35 hours/week
Application Deadline: May 23, 2022, 5pm
Anticipated Start Date: ASAP
ZooShare Biogas Co-operative is seeking a Communications Specialist as part of the Canada Summer Jobs Program. To determine whether you are eligible, please see information below.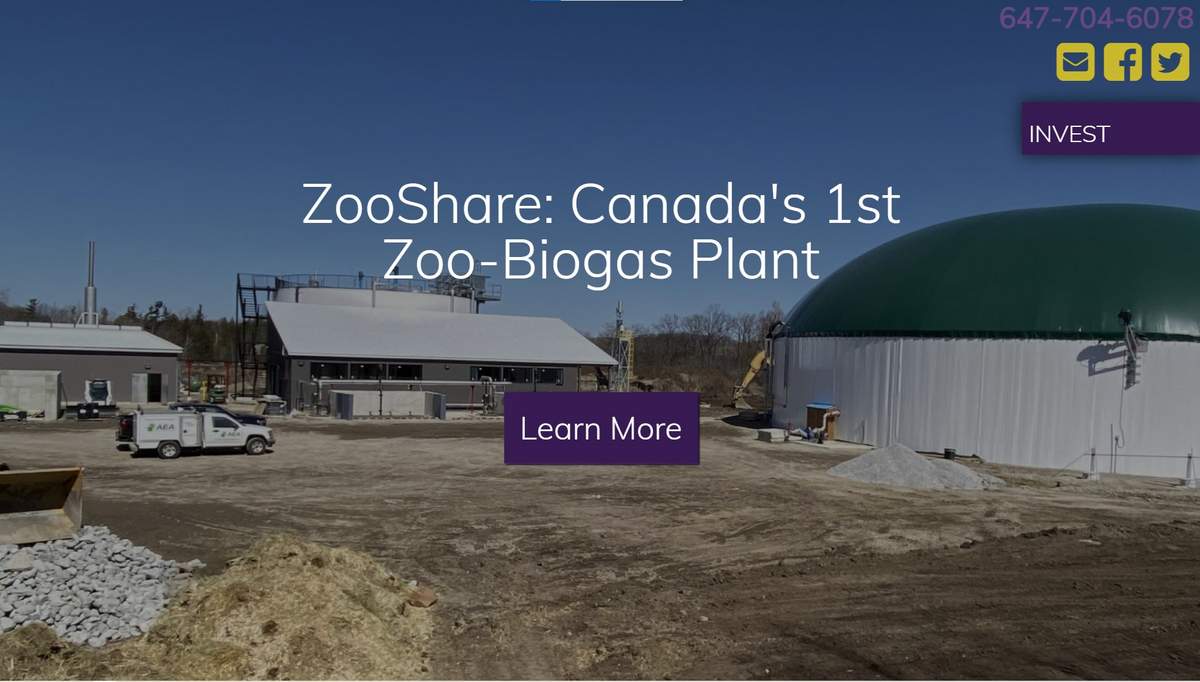 About ZooShare
ZooShare is a renewable energy co-operative that has developed Canada's first zoo-based, community-owned biogas plant. The Biogas plant uses animal waste from the Toronto Zoo and local food waste to produce renewable power for the Ontario grid. Located on Toronto Zoo property, it is estimated that the ZooShare Biogas plant will reduce greenhouse gas emissions by the equivalent of 20,000 tonnes of carbon dioxide each year, and will return valuable nutrients to the soil in the form of a high-quality fertilizer.
Summary of Role
ZooShare is looking for someone that is fun and outgoing with great communications skills to fill the Communications Specialist role - there are 2 spots available.
The Communications Specialist will help design and lead public tours of the ZooShare Biogas Plant on weekends. During the week the Communications Specialist will play a key role assisting ZooShare's members and creating engaging content across all social media channels. If you are entrepreneurial and energetic, and committed to social & environmental innovation this is a great opportunity. Successful candidates will be independent, articulate and resourceful, with an awesome personality; experience in marketing/communications would be helpful.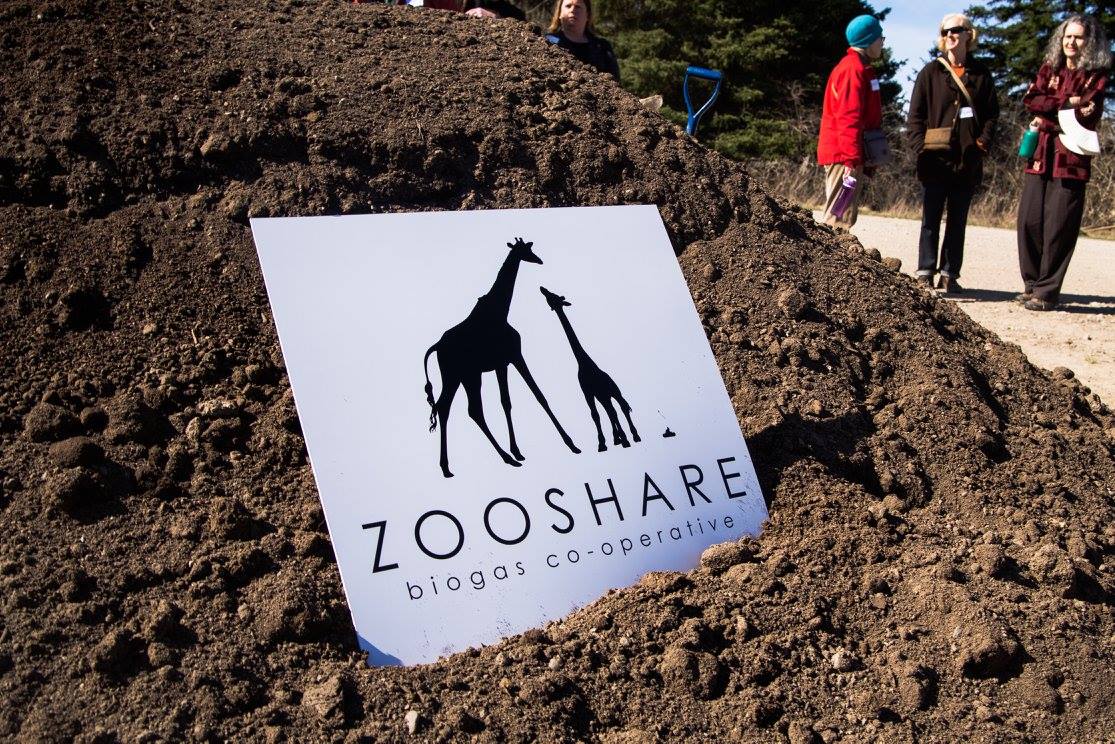 Responsibilities
To design and lead public tours of the ZooShare biogas facility
To collaborate with the General Manager to design a work plan to set priorities/deadlines
To create a monthly summary of Key Performance Indicators, such as social media engagement.
To draft newsletters using Mailchimp
To organize and maintain Mailchimp lists and segments and explore other ways to maximize efficiency of Mailchimp (such as automation for website sign-ups)
To write blog posts as needed
To research and auto-schedule daily social media posts while using appropriate hashtags to drive engagement
To take pictures and videos to be posted on social media and the website, as needed
Support Board meetings as needed
To collaborate with the General Manager to make improvements to the website
To collaborate with the General Manager and Education Partners to design signage (posters) for the biogas plant site
To collaborate with the General Manager to organize the (possibly virtual) Annual General Meeting in June by preparing presentation slides and sending documents and invitations to co-op members.
Assist the General Manager, Community Investment Coordinator, company partners and Directors as needed
To maintain general communications with investors and partners as needed, including the management of the voicemail services.
Other duties as assigned.
Qualifications & Experience
Strong written and verbal communication skills
Highly organized, self-motivated and independent worker
Experience with Google Workspace, MailChimp, and Canva
Experience with Social Media
Exposure to member-based organization or co-operative
Familiarity with Biogas and/or renewable energy
Strong interest in environmental issues
Ability to travel to the ZooShare Biogas Plant
This position is part of the Canada Summer Jobs Program
To be eligible, candidate must:
Be between 15 and 30 years of age at the start of the employment;
Be a Canadian citizen, permanent resident, or person to whom refugee protection has been conferred under the Immigration and Refugee Protection Act for the duration of the employment; and,
Have a valid Social Insurance Number at the start of employment and be legally entitled to work in Canada in accordance with relevant provincial or territorial legislation and regulations.
Instructions
Qualified candidates are invited to submit the following materials in a single PDF file to Rob@zooshare.ca with the subject line "Communications Specialist".
Cover letter: 1 page
Resume: no more than 2 pages
ZooShare is committed to creating a workforce that reflects the diversity of the populations we serve. We encourage applications from all qualified individuals, including applicants from all cultures and backgrounds, racialized communities, diverse sexual and gender identities, and physical or mental abilities. We are committed to a selection process and work environment that is inclusive and barrier-free. We also encourage applicants to self-identify if they wish to do so.
Please indicate you saw this posting at GoodWork.ca.