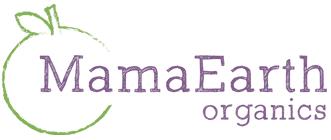 TORONTO JOBS
Position: Organic Produce Delivery Driver
Organization: Mama Earth Organics
Location: Toronto ON (near O'Connor & St Clair E.)
(Starting at $19/hr)
We're growing again and an elusive delivery driver position is now available! We're looking for a part-time position right now with the potential to grow into full-time, though we're also willing to consider people who want to start at full-time right away.
As a driver, you're the face of our company to our customers. You'll have the distinct pleasure of delivering baskets of curated organic produce to homes and apartments around the GTA. It's a challenging job, but a great position for the right candidate. Read on to see if you might be a good fit.
Compensation
Our starting rate is $19.00 per hour (+ discount on organic produce) + benefits after 3 months. You'll also have the opportunity to work with nice people and help build and grow a nice organization that you can believe in. Drivers who excel at this job are recognized with pay raises too. Our current pay range goes up to $22 per hour, depending on ability.
Apply
Please forward resume with cover letter describing why you would be a good fit and the reason that you stopped working at your last position to heather(at)mamaearthteam.ca . We ask that you only apply via email only, no telephone inquiries or drops ins please – our warehouse is a very busy place! Good Luck!
Duties and Responsibilities
Planning routes and delivery times
Driving conscientiously throughout Toronto
Following instructions carefully and accurately
Making good decisions based when different variables come up
Farm pickups (usually optional – before shifts or on weekends)
The perfect candidate will be/have
Able to work at a consistently fast pace without oversight
Be physically fit and enjoy being active
Self-directed: Able to work at a high standard with minimal supervision (and within time limits)
Detail oriented
Reliable and punctual always
Interest/knowledge in food is an asset
Positive, pro-active and enjoys challenges
Able to lift 30 – 40 lb's bins (full of delicious organic produce)
Valid driver's licence (regular licence) and an excellent driving record
Get along well with everyone (though also able to work alone)
Job Summary
Our drivers have their own individual routes depending on the day of the week (there's usually only slight changes from week to week). There are many deliveries, but the areas are usually fairly condensed. You'll get to meet lots of happy people who are excited to receive their food.
We usually start our drivers at 2-3 days a week and – if they're doing a great job and they're enjoying it – we add on more days (if they want more days). Starting time is usually 12:30pm (this can range from 11:30am to 1pm depending on the time of year and the day). Our drivers usually finish by 8-8:30pm (deliveries are usually done before 7pm).
About Mama Earth Organics:
We're a socially motivated business that partners with local organic farms, suppliers and like-minded local businesses. Our goal is to build and improve our local food system in and around Toronto. We focus much of our energy on our customer's overall experience with us (basically making them as happy as we can). We're looking for someone whose skills and personality type would fit this position perfectly.
Please indicate you saw this posting at GoodWork.ca.