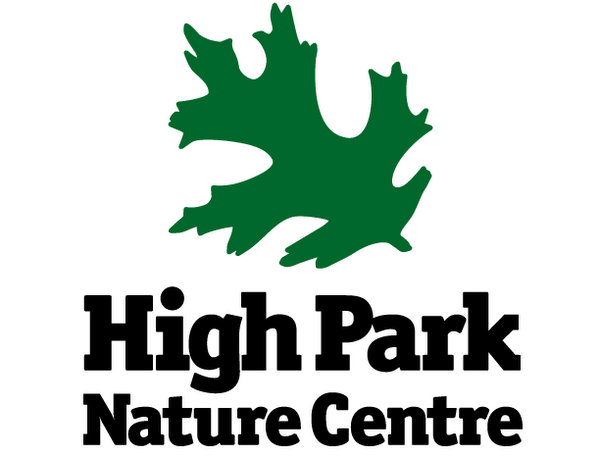 JOB POSTING
Position: School Programs Coordinator
Organization: High Park Nature Centre
Location: High Park, Toronto, Ontario
Job Type: Full time, 12 month contract (maternity leave coverage)
Commensuration: $16/hour
Job Summary:
As the School Program Coordinator, the successful candidate will be responsible for overseeing the coordination of the High Park Nature Centre's school programs. This will include working with teachers and colleagues in scheduling class visits; developing and adapting current programs and organizing stewardship activities for school programs. This position will also actively teach a wide diversity of environmental, outdoor education programs at the Nature Centre, including school programs, nature camps and clubs.
For full job details please review the attached job description.
Qualifications:
Ontario Teacher Certification or equivalent an asset
Minimum 2 years' experience working with children in educational and/or recreational programs, preferably outdoors;
University degree or college diploma in education, environmental studies or sciences or an environment-related discipline an asset;
Strong knowledge of Toronto's ecology and natural history;
Ability to work with children, providing a positive learning experience for participants of all ages;
Experience with positive behavioural management and conflict resolution;
Experience coordinating programs and project logistics;
Experience developing educational resources;
Ability for effective teamwork as well as independent work;
Creativity and enthusiasm with excellent problem solving skills;
Proven time management skills and the ability to manage a diverse workload;
Strong attention to detail;
Proficiency in Excel and Word;
Excellent communication skills (oral and written);
Ability and willingness to work outdoors in all conditions;
Fluency in French an asset;
Current CPR and First Aid certificates or willingness to acquire; and
Current Vulnerable Sector Check or willingness to acquire.
Closing Date: July 21, 2018 by 5pm.
To apply, please email your resume and cover letter as one PDF file to Jon Hayes, Programs Director at jon@highpark.org by the closing date. Apply as soon as possible as there is a possibility of a July 30 start date.
Due to the volume of applications we receive, no follow up phone calls or emails please.
The High Park Nature Centre is committed to employment equity and diversity in the workplace and welcomes applications from People of Colour, Indigenous People, and other visible minorities.
Start Date: August 27, 2018 (Please apply as soon as possible as there is a possibility of a July 30th start date).
School Programs Coordinator Job Description
Program Delivery (65%)
Teach outdoor environmental education programs to children, youth and adults, including school programs; nature clubs; camps; occasionally birthday parties and guides & scouts programs; other programs as required;
Develop and adapt current program plans.
Program Coordination, Planning and Administration (20%)
Coordinate outdoor environmental education programs for school groups;
Coordinate participation in and lead delivery of the sponsored "Nearer to Nature and Adopt-A-Class" programs based on specific grant-related deliverables;
Coordinate stewardship activities for school programs;
Oversee bookings and communications for school programs in concert with the Office Administrator and Communications Coordinator;
Coordinate "At School in High Park" registration, planning and instruction;
Update confirmation letters and pre-visit info packages for participants;
Distribute and analyze participant evaluation surveys and amend programming as needed;
Assess and implement health and safety protocols for school programs;
Work with Program Director to develop a long-term program plan for each year;
Ensure program statistics are accurately tracked;
Prepare quarterly end-of-season school program reports;
Scope new curriculum and/or partnerships and propose new school programs;
Represent school programs on the Programming Committee;
Provide Program Director with input regarding school program fees and yearly budget;
Track school program budget and report on a quarterly basis;
Provide program information to Communications Coordinator to ensure timely communications schedule for school programs promotion;
Provide website updates on school programs to Communications Coordinator;
Photography during programs for use in publicity and program materials.
Human Resources (10%)
Work with Events and Volunteers Coordinator to recruit, schedule, supervise and evaluate volunteers for school programs;
Provide training and mentorship to part-time staff, volunteers, interns and co-op students working on school programs;
On-Going (5%)
Organize, repair, maintain and develop program supplies, props and displays;
Ensure daily building maintenance;
Ensure animal care;
Purchase program and other materials (i.e. animal care supplies);
Other duties as required.
Reports to
Program Director
Hours of Work
37.5 hours / week
Some weekend and evening work required
When applying, please indicate that you saw this posting at GoodWork.ca.