ORGANIC & SUSTAINABLE FARMING
Hiring: Organic & sustainable farming
Farm: Branching Path Farm
Location: Simcoe, near Lake Erie, Ontario
Housing: possibility of accommodations on farm, please enquire
We're looking for people who are passionate about farming/gardening, sustainability and local food. Experience in farming is an asset, but not required - if you're interested in learning how to grow vegetables, with a focus on organic, low-till and permaculture inspired methods, you could be a great fit for our team!
Ability to learn quickly and work efficiently, follow multi-step instructions and take initiative are all beneficial qualities. You will need to work independently and as part of a team, and be able to ask for direction when needed - good communication is very important with our very small team so that we know how you are feeling about the workload and you know what our expectations are.
We are a small market garden, and we grow a wide variety of vegetables and fruits using organic/permaculture principles. We are always learning more about farming, and love to share knowledge with others. The ability to recognize all the different veggies we grow will be one goal for our staff during the season. Farming is hard physical labor, and we work long days. For the right person, this position can be extended and/or renewed. Please read more about us on our website: http://www.branchingpathfarm.com
Unfortunately, we cannot accept workers from outside of Canada at this time.
Location: Branching Path Farm, 9 Culver Lane in Simcoe, ON
Hours: 2-5 days per week, Monday to Friday. Days will be 8 hrs, can be longer if you are willing/able (can work fewer longer days or more shorter days). We also need help at the Ottawa Street Farmer's Market in Hamilton on Saturdays.
Positions Available: 1-2 positions, starting April 1st and running until Oct 31st.
Pay: starting at $17/hr, bi-weekly pay period
Benefits: In-season vegetables from the farm for your household, possibility of accommodations on farm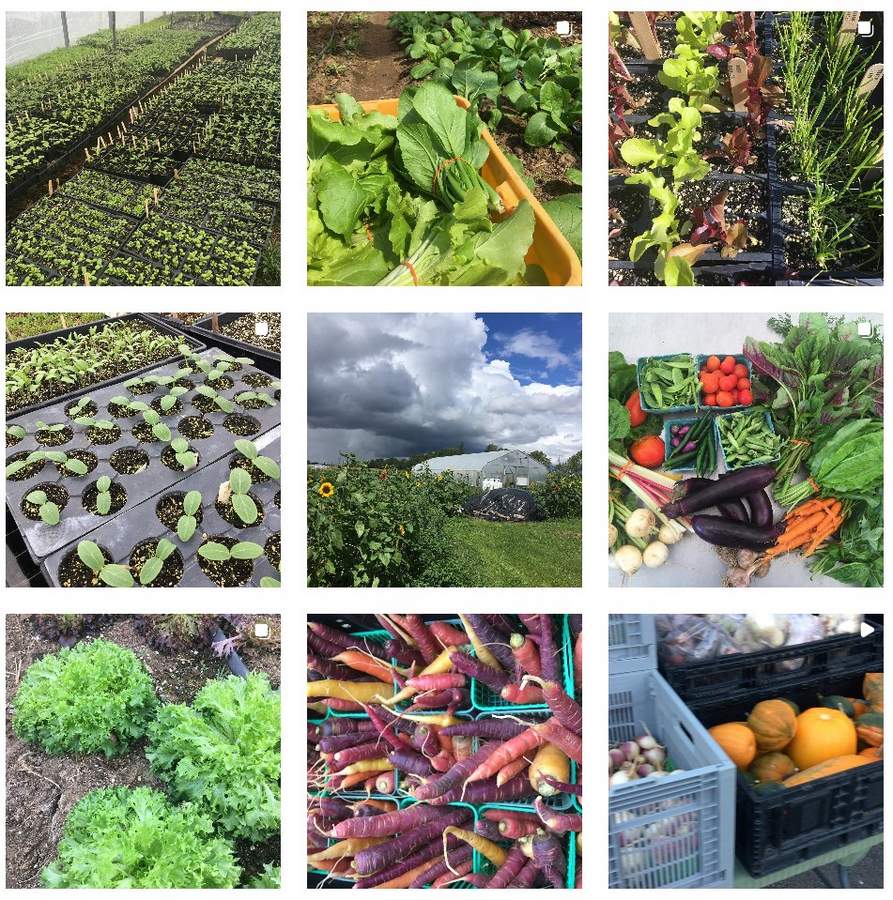 Details of the position:
Farm worker responsibilities include: seedling care (watering, seeding, labeling, potting up), bed prep (moving/spreading compost and mulch, hoeing and/or tilling), weed control (hoeing, weed whacking, mowing, moving tarps and/or ground cover), transplanting (with use of hand tools), harvesting and proper food handling. We provide training on all tasks.
Packing orders, customer service and administrative tasks are optional, depending on your interest and aptitude. Help at the Ottawa St Farmers' Market in Hamilton on Saturdays (8am-2pm) could be part of your work if interested.
You may have the opportunity to deliver customer orders in our farm vehicle, if you are interested and have a good driving record.
You will have access to shared indoor and outdoor washroom and kitchen/dining room facilities for breaks.
You must be dedicated to good food safety protocols on the farm, including (but not limited to) proper and frequent hand washing when handling produce, and not coming in to work if you are sick.
Must have your own transportation to and from the farm. For the right candidate, we can discuss on farm accommodations.
We work hard and expect you to come prepared to do the same, but always try to enjoy, have fun and learn as we work.
Work days and hours will be flexible, with the goal being to finish necessary tasks and follow through. We won't require unreasonably long hours, but a little flexibility in your schedule is helpful, especially on our harvest days, which can be long.
Any construction experience is a bonus, as there may be construction projects on the farm.
APPLY
To apply, please send a summary of your relevant work experience and a resume if available to Nica and Adam at: branching.path.farm@gmail.com – Indicate your availability and preferred work days, your transportation situation, and if you are interested in discussing housing. Let us know any questions you have about our on-farm practices and protocols. What interests you about farm work, and what do you hope to gain from this position? Please ask any other questions you have about our farm or this position.
Please indicate you saw this posting at GoodWork.ca.