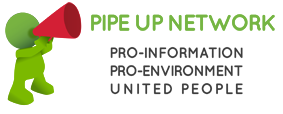 JOB POSTING / CONTRACT
Position: Coordinator
Term: part-time (avg. 40 hr per month)
Organization: PIPE UP Network
Location: Fraser Valley, British Columbia
PIPE UP Members are dedicated to empowering themselves and their communities with the knowledge needed to stop the proposed Kinder Morgan Pipeline expansion, and to work towards a just transition to a fossil fuel free future, in collaboration with Indigenous Peoples. PIPE UP works from Katzie and Kwantlen Territory (Surrey and Langley, BC) out to Sto:lo territory (Chillwack, BC).
We are currently looking for a PART TIME (avrg. 40 hr per month) contractor for 6 months, contract renewal dependent on funding availability and performance.
Are you passionate about protecting the environment, Climate and Indigenous justice, and community building? Are you able to juggle various tasks and manage your time by prioritizing and delegating? Do you want the opportunity to do grassroots organizing for a small but mighty non-profit?
As coordinator you would be responsible for the general organizing and capacity building of PIPE UP. Duties vary day to day, and can change depending on priorities for that moment. The primary duties would be to facilitate implementation of the strategic plan of the Board of Directors, and report to the Board on a regular basis at meetings regarding your work.
Focus areas:
Events and meetings
One of our main activities is hosting events and meetings, focused on educating our communities about the pipeline, alternatives to fossil fuels, and equipping them with the skills to create impact/change. These range from community meetings to rallies, depending on the particular moment.
Indigenous resistance and collaboration
Collaboration with Indigenous communities, and working towards a decolonial and sustainable future is a pillar of our work. This means we are working towards being allies by taking initiative to learn from them. Some of our workshops have focused on decolonization and allyship.
Media
We have an online presence on a number of platforms, and the coordinator participates in updating them and responding to inquiries.
Grant writing/fundraising
PIPE UP runs on grant funding and fundraising. The continuation of this position requires grant writing, and fundraising.
Skill set:
We are looking for someone with a variety of skills, and a willingness to learn new ones. We do not require expertise in everything we do but expect a desire to support the work and an ability to pick up new skills.
Knowledge of the Trans Mountain Pipeline expansion, networks within the communities working to stop the expansion, and the ability to keep up with current news is an asset.
Must have a working understanding of Indigenous resistance to the petro-state, decolonization, and the ability to critically and effectively reflect on personal and group participation in decolonization.
Must be an independent, self starter, and able to work with little to no supervision.
Time management and balancing of duties is important, experience working within a budget is required
Communication skills are required, both written and verbal.
Conflict resolution skills are an asset when working with people of varying backgrounds, perspectives, and beliefs.
Media skills from social media to press releases an asset.
Grant writing skills are an asset.
Experience working in a non profit, reporting to a Board of Directors, and managing volunteers an asset.
Experience event planning an asset.
MUST – be able to travel from Surrey to Chilliwack, not everyday but when events are happening. (a few times a month usually)
It is our belief that someone living in our communities would be most effective (i.e. Surrey, Langley, Abbotsford or Chilliwack) but we are open to applications beyond those cities.
Compensation by experience. 800$ everage monthly stipend plus travel if needed. Contract can be discussed.
Send resumes and cover letters to:
pipeup.net@gmail.com
by AUGUST 17, 2018.
When applying, please indicate that you saw this posting at GoodWork.ca.