SUSTAINABLE / GREEN BUILDING
Position: Sustainable Building Coordinator
Organization: Plenty Canada
Location: 266 Plenty Lane, Lanark, near Perth, Ontario (must be able to work in-person at the Plenty Canada headquarters)
CONDITIONS
In-person position at the Plenty Canada headquarters in Lanark, ON
Position length: until October 2023, with possibility of extension
Full-time or part-time
Ability to work occasional evenings and weekends
Salary: $20-$50/hr - commensurate with experience
Lodging potentially available
POSITION SUMMARY
Plenty Canada is seeking at least one skilled building professional to join us as a Sustainable Building Coordinator to continue work on our on-going capital projects as we develop our Plenty Canada headquarters into a land-based learning center ("CampUs"), and as we renovate the Makwa Inn to the Net-Zero Renovation standard. We are ideally seeking a candidate with project management experience, but we encourage all candidates who are interested to apply.
If you meet the following criteria, we would love to hear from you. As an Indigenous-led organization, Plenty Canada applies both Indigenous and Western Knowledge Systems to our work under the guiding principles of 'Ethical Space" and 'Two-Eyed Seeing.' As such, we welcome applicants who are interested in developing their competencies in applying these principles.
KEY RESPONSIBILITIES
Coordinate the continuation of sustainable building renovations as part of the ongoing capital projects, which includes updating the Plenty Canada buildings with environmentally friendly building materials, interior finishing, new accessible washrooms, sustainable wastewater management systems, and other repairs and upgrades
Coordinate the implementation of other land-based learning infrastructure (e.g., greenhouse, composting system, permaculture, and "outdoor classroom" spaces)
Oversee the hiring and coordination of various contractors, electricians, plumbers, etc., to ensure the efficient progression of the renovations
Assist with tracking the energy inputs and outputs of the renewable energy systems including solar microFIT, off-the-grid, and net-metering technologies
Fundraising assistance: sourcing and applying for new grants/funding as needed for on-going and future projects
Work with the Executive director and previous project managers to document materials, processes, designs, and concepts used and results of the green renovations and create resources that will be shared with the public to assist other organizations and individuals with their own sustainable renovation projects
Maintaining clear records of completed work
Other duties as assigned
JOB REQUIREMENTS
Background in contracting, renovations, and/or building, clean energy (solar power, etc.), construction or renovation project management, architecture / design, or related experience
Knowledge and experience with sustainable building practices, green infrastructure, natural building, or any related field an asset
Strong project management experience an asset
Self-motivated, can take initiative
Strong interpersonal and communications skills (written and in-person)
Be able to work in a variety of conditions (outdoor work, office work, etc.)
Familiarity with Indigenous Knowledge Systems and/or willingness to learn
Familiarity with Google Workspace apps, Microsoft Office
Reliable, organized, and detail oriented
Excellent troubleshooting abilities
Ability to work independently and in a team environment
Must be able to work in-person at the Plenty Canada headquarters, located in a rural area (266 Plenty Lane, Lanark, ON) - access to a personal vehicle is likely necessary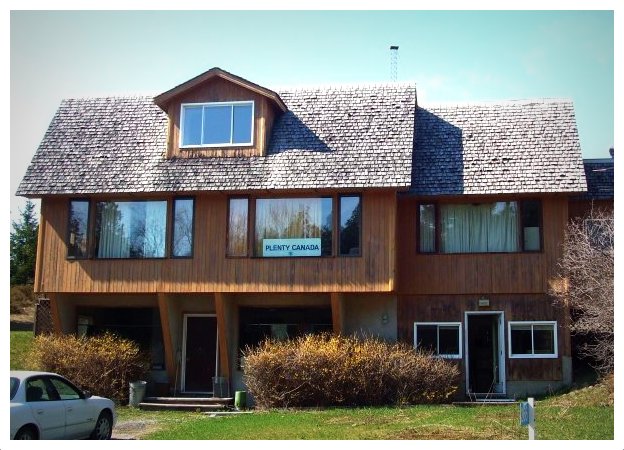 ABOUT PLENTY CANADA
Plenty Canada is an Indigenous-led non-profit organization that facilitates access to and shares resources with Indigenous peoples and other community groups around the world in support of their environmental protection and sustainable development goals. At Plenty Canada we recognize that people are part of the environment, and we sustain healthy lives only when the environment as a whole is healthy. For us, the environment and the biodiversity of our environment is a precious treasure we need to protect. For more information, please visit http://www.plentycanada.com
APPLICATION PROCESS
To apply, please send your Resume and Cover Letter with this position's title in the subject line of your email to jobs@plentycanada.com . In addition to outlining why you think you would be a great addition to our team, please answer the following: What is your experience working with Indigenous Knowledge Systems? (E.g., Have you worked within or with such frameworks before? If not, do you have an interest in learning more?).
Please indicate you saw this posting at GoodWork.
We encourage all candidates to apply as soon as possible, as we will be considering applications on a rolling basis. We thank all applicants for their interest but will only be contacting those selected for interviews.