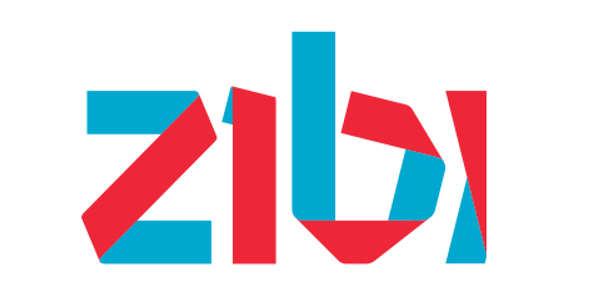 EMPLOIS OTTAWA JOBS
(le français suit)
Position: One Planet Ambassador
Employer: Zibi (Sustainability)
Location: Ottawa, Ontario
Language: bilingual
The Zibi team is looking for One Planet Ambassador
Welcome to Zibi, a world-class sustainable community and redevelopment project. A place where people will live an exceptionally unique and balanced lifestyle combining the best of urbanity and healthy-living principles within a vibrant waterfront community.
We are always looking for the best and brightest to join our thriving community and we are currently looking for a One Planet Ambassador who will be charged with instilling a sustainable lifestyle within the Zibi community and will assist in advancing the project's ambitious sustainability objectives.
Who are you?
There's a lot happening at Zibi, and it's happening fast. Are you passionate, dedicated, and excited to reshape the Capital? Do you love working with people? If so, read on. We want to hear from you.
Over the 3+ years you've worked in a customer service, outreach/ environmental education or advocacy driven position you've proven that you are not afraid to think outside the box to find the best approach to achieve results. You hold sustainability as a core value and use it as lens in decision making in your life and work. You are proactive, leading by example rather than sitting back. You consider the bigger picture when focusing on new initiatives and you thrive on driving improvement and efficiency and have strong interpersonal and communication skills.
We want to bring on someone who is eager to learn, work hard, and have fun. It is important to us that you are team-oriented and that people like collaborating with you. In other words, we want you to fit in here. This is an opportunity for you to take on responsibilities, build on your already strong skill set and help your team achieve its goals, all in a work environment that is fast-paced, dynamic and fun.
What will you do?
Below are some of the primary responsibilities you will be taking on in this role. There will be more, but we can discuss those in person.
You will be the person who will welcome new owners and tenants to the community and educate them on our One Planet Living objectives at Zibi;
You will be the go-to person for tenant needs as they relate to sustainability matters;
As a One Planet Ambassador you will be tasked with developing and arranging programming that is targeted at the following; water, waste and energy management, wellness programming, transportation network education and development;
Work with our Indigenous partners to develop programming and education related to the project and their community;
Work closely with our property management team on sustainability as it relates to the commercial and retail amenities on site;
Work to assist with developing a community association for residents and tenants;
You will manage our online community forum;
Hold office hours in our One Planet Centre to showcase our accomplishments and host tours related to sustainability;
Work with community/advocacy organizations to integrate regional sustainability priorities into our community;
You will work closely with the construction manager to implement sustainability initiatives on the construction site;
You also will have to measure the success of your programming by creating surveys and obtaining data on all of the above initiatives and producing reports for the One Planet Action Plan compliance and to improve the programming on the site; and
You may need to help out with other fun and exciting projects as required.
What type of experience and skills do you have?
These are only some of the things we'd like you to bring to the table. We can cover the rest when we meet.
We hope you have a post-secondary degree or diploma in Business, Environmental Studies, Sustainability, Communications or Administration;
A current understanding of sustainability issues, both locally and globally;
3+ year working in a progressive customer service, outreach/environmental education or advocacy driven position. Experience with event planning, program design and coordination would be a bonus;
The candidate will be bilingual in French and English, both written and oral;
Has refined interpersonal and communication skills to establish and maintain strong working relationships with staff, residents, prospective buyers, realtors, just to name a few;
You have experience managing data and report writing;
You are willing to work some evenings and/or weekends when events are held

;

.
Be a self-starter who is able to work with minimum supervision; and
You have a valid driver's license.
As this is an in-person public facing role, Theia requires that the candidate be fully vaccinated against COVID-19.
Although preference will be given to Indigenous applicants, all qualified applicants are encouraged to apply.
Who are we?
Situated on the banks of the Ottawa River, Zibi is located on the unceded territory of the Algonquin Anishinabe and in both the City of Ottawa and the City of Gatineau. Zibi is Canada's first One Planet Living endorsed project and boasts an ambitious sustainability framework.
Through this multi-phase development, we will transform the derelict land into a blend of residential housing types of low and high-rise condominium towers and townhomes, commercial and office space, unique waterfront plazas and outdoor squares, recreational facilities, and more. Truly one-of-a-kind, Zibi combines unparalleled views of the Ottawa River, Parliament Hill, Chaudière Falls, and downtown Ottawa and Gatineau skylines framed by a modern architectural design that still respects the heritage of the area. Zibi is where nature, culture, heritage and the joys of life culminate.
Dream, the developer of Zibi, is one of Canada's leading real estate companies with approximately $14 billion of assets under management in North America and Europe. The scope of the business includes residential land development, condominium and mixed-use development, and commercial property ownership. Some of Dream's developments include the award-winning Canary District and the historic Distillery District in Toronto.
Theia Partners, a partner in the Zibi project, is a development agency that has health, wellness and sustainability at the very core of its DNA. They are passionate about creating communities in which living your happiest and healthiest life is hard-wired in. Where you get the chance to know your neighbours through smart design and where sustainability is carefully woven into the urban fabric.
How to Apply
Let us know why you'd be a great fit for the position by sending us a cover letter and your CV to OnePlanet@zibi.ca with the subject line "One Planet Ambassador".
Please indicate you saw this posting at GoodWork.
---
EMPLOIS OTTAWA JOBS
Titre du poste : Ambassadeur(rice) One Planet
Employeur : Zibi (Sustainability)
Lieu de travail : Ottawa, Ontario
Langue : bilingue
L'équipe Zibi est à la recherche d'un(e) Ambassadeur(rice) One Planet
Bienvenue à Zibi, un projet de redéveloppement et de communauté durable. Zibi sera une communauté unique où les gens pourront adopter un style de vie sain et urbain, en appliquant les meilleures pratiques en durabilité, et ce au bord de la Rivière des Outaouais. Nous cherchons une personne motivée et proactive à joindre notre équipe.
Vous êtes
Étant donné que le projet Zibi est constamment en mouvement, nous cherchons une personne passionnée, dédiée et capable de travailler dans un environnement en mutation constante.
Vous avez une passion pour le développement durable ? Vous croyez au potentiel de la région d'l'Outaouais? Vous aimez travailler avec les gens? Zibi vous offre un environnement de travail motivant et unique.
Au cours des (minimum) trois années que vous occupez un poste axé sur le service à la clientèle, éducation environnementale ou plaidoyer, vous avez fait preuve de créativité et d'innovation pour trouver la meilleure approche et atteindre les résultats souhaités. Vous considérez la durabilité environnementale une valeur fondamentale, et vous la privilégiez dans la prise de décisions au quotidien et au travail. Vous êtes proactif et vous menez par exemple plutôt que d'attendre que la situation se règle soi-même. Lorsqu'une nouvelle occasion ou initiatives se présente, vous gardez en tête la vision d'ensemble. Vous vous efforcez de toujours améliorer votre rendement, tout en exerçant des compétences interpersonnelles et communicationnelles exceptionnelles.
Nous cherchons une personne qui a une soif pour des nouvelles connaissances, qui travaille fort et qui aime s'amuser dans son travail. Vous devez être en mesure de travailler avec différentes équipes, et d'être approchable. Zibi vous offre la chance d'approfondir vos connaissances, en développer des nouvelles, d'être responsable de et rendre le compte sur vos dossiers, tout en contribuant au succès de notre équipe.
Vos tâches
Être la responsable d'accueillir tout nouveaux propriétaires et locataires et de faire des présentations de mise en contexte sur les détails de notre plan d'action One Planet et les objectifs du projet Zibi;
Agir en tant que personne contact pour répondre aux questions des locataires en ce qui concerne le développement durable;
Tenir des heures de bureau dans notre centre One Planet pour répondre aux questions du public et organiser des visites liées à la durabilité ;
En tant qu'Ambassadeur(rice) One Planet, vous serez responsable du développement et de la mise en œuvre de la programmation sur les thèmes suivants : l'eau, l'aménagement des déchets, l'aménagement de l'énergie, la santé et le transport et construction durable;
Travailler avec nos partenaires autochtones pour développer des programmes et des opportunités éducatives liées à la culture autochtone;
Travailler avec notre équipe de gestion immobilière pour établir les paramètres de durabilité des commerçants et de la vente au détail;
Assister à la création d'une association communautaire pour les résidents et les locataires;
Gérer le forum communautaire des résidents Zibi en ligne;
Travailler avec les organisations communautaires;
Mesurer le rendement et l'impact de votre programmation en créant des sondages, en obtenant des données sur toutes les initiatives ci-haut, et en produisant des rapports conformes au Plan d'action One Planet;
Autres tâches connexes, projets amusants et passionnants, le cas échéant.
Éducation et expérience
Voici le minimum auquel nous nous attendons :
Une éducation postsecondaire dans le domaine des sciences environnementales, la durabilité, l'école de commerce, communications ou administrative;
Une compréhension actuelle des questions de durabilité locale et mondiale;
Un minimum de trois années d'expérience dans un poste lié service à la clientèle, éducation environnementale ou plaidoyer. Une expérience de planification d'évènements, de la conception de programmes et de la coordination serait un atout;
Vous avez de l'expérience dans la gestion des données et la rédaction de rapports;
Bilingue en Français et en Anglais, à l'oral et l'écrit.
Fortes compétences interpersonnelles et de communication, avec une affinité pour établir et entretenir de bons rapports professionnels avec le personnel, les résidents, les clients, les agents immobiliers etc;
Disponibilité pour travailler certains soirs et/ou fins de semaine lors d'évènements spéciaux;
Être autonome et capable de travailler avec un minimum de supervision; et
Avoir un permis de conduire valide.
Comme il s'agit d'un poste en face à face au public, Theia exige que le candidat soit entièrement vacciné contre le COVID-19.
Bien que la préférence soit accordée aux candidats autochtones, tous les candidats qualifiés sont encouragés à postuler.
Qu'est que c'est Zibi ?
Sur les berges de la rivière des Outaouais, Zibi s'étend à la fois sur le territoire non cédé des Algonquins Anishinabeg ainsi que dans les villes d'Ottawa et de Gatineau, une réalisation qui n'a jamais été entreprise auparavant.
Zibi est une communauté durable de première classe et un projet de réaménagement d'intérêt
Collectif. Grâce à ce projet d'aménagement en plusieurs phases, Zibi transformera ces terres abandonnées en véritable communauté dynamique, composée de tours résidentielles et de maisons en rangée, en espaces commerciaux et de bureaux, en esplanades au bord de l'eau et places publiques extérieures uniques, en installations récréatives et plus encore.
Zibi répond aux normes de construction écologiques les plus strictes applicables aux matériaux, à l'eau, à l'énergie et à la qualité de l'air intérieur, et c'est un projet modèle de développement durable carboneutre. Ce respect des normes implique la mise en place d'une protection de l'habitat, de loisirs extérieurs, d'une agriculture communautaire ainsi que le raccordement du site aux espaces ouverts existants déjà. Cela signifie également approvisionner les restaurants et les magasins en produits locaux, biologiques et issus du commerce équitable, de fournir des solutions de transport propres, de créer des logements de qualité et abordables, et de faire en sorte qu'il soit plus facile d'adopter des modes de vie sains et écologiques.
Dream, le promoteur, figure parmi les meilleures sociétés immobilières au Canada et gère des actifs évalués à environ 14 milliards de dollars, en Amérique du Nord et en Europe. Les activités de l'entreprise comprennent : l'aménagement de terrains résidentiels; la création de logements et d'habitations multifamiliales; la construction de condominiums et d'édifices polyvalents; et l'acquisition de propriété commerciales, notamment des propriétés de villégiature et d'hospitalité. Parmi les réalisations de Dream, il faut noter : le quartier primé Canary District et le quartier historique Distillery District, à Toronto.
Theia Partners, partenaire sur le projet Zibi, est une agence de développement qui a la santé, le bien-être et la durabilité au cœur même de ses valeurs. Ses membres ont la passion de créer des communautés axées sur la vie heureuse et saine des résidents. Des lieux où chaque personne a l'occasion de connaître ses voisins, grâce à la conception intelligente, et où la durabilité est subtilement intégrée dans le paysage urbain.
Comment postuler
SVP envoyez votre CV et lettre de couverture à OnePlanet@zibi.ca
Veuillez indiquer que vous avez vu cette offre sur GoodWork.