SUMMER STUDENT JOBS
Position: Lake Superior Water Trail Ambassador/Water Trail Surveyor
Type: summer jobs / summer student positions
Organization: Lake Superior Watershed Conservancy
Location: Sault Ste Marie / Algoma District, Ontario
Lake Superior Water Trail
Water Trail Access Point Tourism / Trail Ambassadors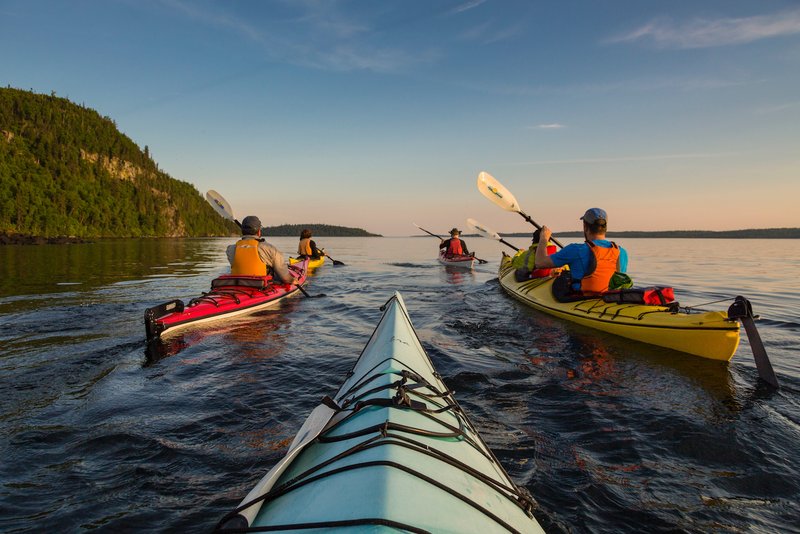 The Lake Superior Watershed Conservancy (LSWC) is looking for two (2) highly motivated, enthusiastic individuals that enjoy communicating with others. The two 8-week summer student positions require travel along the shore of Lake Superior between Sault Ste Marie and Wawa to carry out a Water Trail Survey in a variety of locations. This job will require you to collect survey data from the traveling public and report back to the LSWC Executive Director in Sault Ste. Marie. Successful applicants will be given extensive training before starting this position including a tour of the survey locations along the coast.
Applicants must:
Be a Canadian citizen, a permanent resident and be legally entitled to work in Canada
Be 30 years old or younger
Have been a registered full-time student in the previous academic year
Intend to return to school on a full-time basis in the next academic year
Have the use of a personal vehicle (eligible travel reimbursed @.40/km)
Have a Valid Ontario's Drivers License (G2 class or higher)
Skills & Knowledge:
Knowledge about the Lake Superior Water Trail and Trans Canada Trail
Outdoor experience, camping and paddling skills.
Knowledge of communities and parks along the shores of Lake Superior.
LSWC worked with Trans Canada Trail, parks and communities along the Lake Superior Coast between Sault Ste Marie and Thunder Bay to develop water trail access points to Lake Superior. The purpose of the Water Trail survey is to better understand the current use of the Water Trail by the local and travelling public. LSWC will be using this information to assist in the development of more Lake Superior Water Trail experiences. Check our Web site for more information about the Conservancy.
http://www.superiorconservancy.org/lswc-summer-survey-job
Start Date: July 4, 2018
End Date: August 26th, 2018
Hours: 35 hours per week. Work schedule is during the day and involves weekends.
Wage: $14.00 / hour
To apply:
Email a cover letter, resume and three references (contact info only, letters of reference not required) to:
Your submission will be acknowledged within 2 days.
When applying, please indicate that you saw this posting at GoodWork.ca.