SUMMER STUDENT JOBS
Position: Kamloops - Invasive Plant Management Technician
Type: summer jobs / summer student positions
Employer: Spectrum Resource Group, Inc
Location of work: Kamloops BC
Are you...
Attending college or university and need a reliable summer job?
Looking to get your foot in the door of the Forestry/Natural Resources Industry?
Growing in your career, looking for designation sponsorship or more diverse experiences?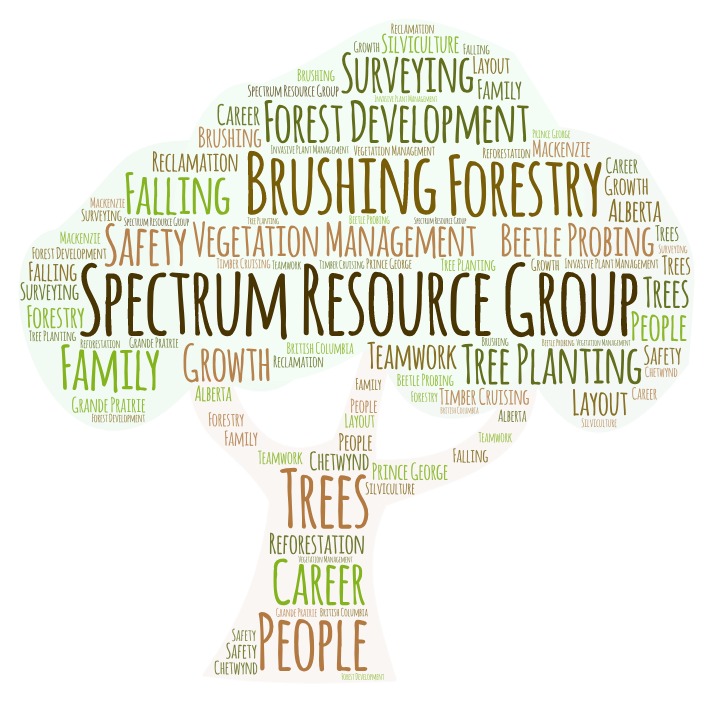 If so, give us a call..send us a resume, let's have a chat!
Spectrum Resource Group is a vegetation management solutions provider who increases crop-tree growth and survival, mitigates fire hazards, provides for the security of assets, and reduces the spread of invasive and noxious species.
What distinguishes Spectrum from its competitors is its diverse and highly experienced workforce of professionals using an integrated approach from across disciplines to deal with vegetation problems.
We are currently looking for technicians to join our Thompson/Nicola Invasive Plant Management Program based out of Kamloops, BC.

Although these positions are seasonal, Spectrum does offer year round employment to interested and keen employees.
Description & Duties:
Inventory and control (herbicide application and/or manual removal) of invasive plants throughout the Thompson/Nicola region.
Select and implement appropriate management and control practices on a site-to-site basis.
Promote awareness of invasive species to the public on a day-to-day basis.
Collect and interpret invasive species population data and monitor control efficacy. GIS/GPS knowledge is an asset.
Work is outdoors. Work localities include highway and resource road right-of-ways, oil and gas infrastructure, municipalities and rangeland, among others.
Shift work ranging from 10-on-4-off to 20-on-8-off (length of shift may vary)

Operation of ATVs and pick-up trucks on a daily basis on various road conditions.
Daily communication with peers and supervisor(s).
Safety is an overriding priority.
Preferred Characteristics:
Safety conscious.
Demonstrate ability to both work independently and as part of a team.
Leadership qualities and experience will be considered an asset.
Very strong verbal and written communication skills.
Physically fit.
Previous experience operating ATVs and pick-up trucks safely on various road conditions will be considered an asset.
Previous experience completing vegetation surveys.
Ability to work in a fast paced, multi-tasked environment.
Basic computer skills.
Background in Forestry, Natural Resource Management or education in a related field is an asset.
Preferred Prerequisites: (Certifications may be obtained through employment)
1 year of post-secondary education in forestry/environmental sciences or a related field.
Valid Driver's License and clean Driver's Abstract.
BC Industrial Vegetation Herbicide Applicator's Certificate
Valid Level 1 First Aid Ticket and Transportation Endorsement.
Valid H2S Certificate
PST (Petroleum Safety Training)
Ability to pass a pre-employment drug test.
Salary:
Ranging from $185.00 to $250.00 per day. Wages commensurate on prerequisites and experience.
If you feel like this position is a right fit for you and you are interested in joining the Spectrum family, send your resume via Indeed or our website http://www.srgi.ca | http://www.srgi.ca/careers_app.php
Summer season runs from May 2019 - late August/Sept/Oct 2019 dependent on availability and length of contract.
When applying, please indicate that you saw this posting at GoodWork.ca.