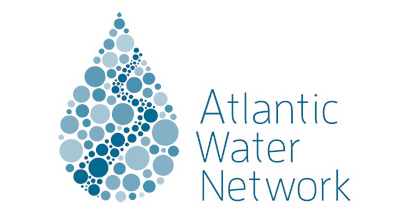 SUMMER STUDENT JOBS
Position: Community Outreach Officer
Type: summer job / age 30 & under
Organization: Atlantic Water Network
Location: Halifax, Nova Scotia
About our Organization
Atlantic Water Network (AWN) is a Saint Mary's University organization, based in the Geography Department in Halifax. AWN collaborates with over 80 organizations across Atlantic Canada to assist and elevate community-based water monitoring programs. AWN works to create free resources for community groups such as an Environmental Monitoring Equipment Bank, standardized training via WET-Pro certification, a secure and open access data hub (Atlantic DataStream), and workshops on data management, analysis, and communication.
About the Role
In this position, you will be responsible for highlighting and amplifying the incredible work of Atlantic Water Network's community partners throughout Nova Scotia and Atlantic Canada. This will include connecting with and interviewing organizations, attending and assisting with community events, and developing stories and social media content that highlight the work of the diverse communities. You will work with Atlantic Water Network staff and community partners to develop informational communication guides, tools, and environmental infographics for both community partners and members of the public. The successful candidate needs to have strong written communication, visual design, and interpersonal skills. A passion for the environment is necessary for this role.

Duties and Responsibilities
Build connections with Atlantic Network's community partners to research and write short stories highlighting important environmental work in Atlantic Canada
Attend, assist with, and report on community events run by local environmental groups
Produce high quality photographs of community work
Create a social media campaign and identify call-to-actions surrounding community stories
Develop informational guides to assist community partners in communication efforts
Supervise intra-provincial outreach and communications for two additional summer interns based remotely in New Brunswick and PEI
Work with water experts in community organizations to develop consistent messaging and infographics surrounding water issues (eg. cyanobacteria, invasive species, climate change)
Requirements/Qualifications
Must be a Canadian citizen or legally entitled to work in Canada;
Must be between the ages of 15 and 30;
Must be a full-time student and intending to return to school in fall 2020, completing a degree in Communications, Journalism, Business, Arts, or Environmental Science;
Is not a member of immediate family of community partner;
Have an aptitude for safe work practices and the ability to multi-task in a busy work environment;
Be able to work productively as part of a team while responding to feedback;
Demonstrated interest in future employment in the environmental or 'green' sector is considered an asset;
Must have strong written communication, visual design, and interpersonal skills;
Must be adept in both teamwork and working independently;
Preference will go to candidates with photography and graphic design experience;
Passion for community-based environmental work is necessary.
Working Conditions
Willing to travel within Nova Scotia, New Brunswick, and PEI
Physical Requirements
Ability to climb 1 flight of stairs
This is a full-time 15-week position that starts in early May 2020 and is made possible through the Clean Leadership program. To apply, follow this link https://clean.ns.ca/job/community-outreach-officer-15-week/ or email your details to cleanleadership@clean.ns.ca . The deadline to apply is April 3, 2020.

All applications will be equally assessed; in support of our Indigenous Leadership stream, in some insistences, preference will be given to students who self-identify as Indigenous.
Please indicate you saw this posting at GoodWork.ca.