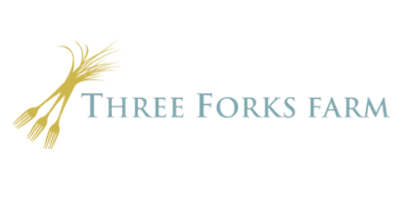 SUMMER JOBS, OUTDOOR JOBS
Position: Ecological Farm Apprentice (30 years or younger)
Farm: Three Forks Farm - Bobcaygeon
Location: Bobcaygeon (Kawartha Lakes), Ontario
Housing: On site housing is available for rent
Dates: June 1st 2021 to July 31st 2021, possible extension
About Three Forks Farm: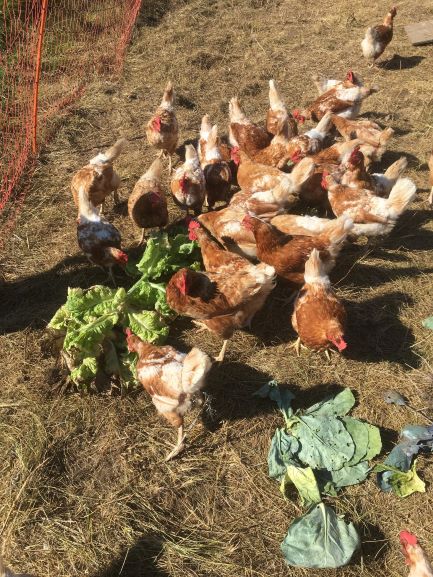 Three Forks Farm is a medium sized, family-run farm focused on producing local and ecologically grown food. Entering our eighth season we primarily raise livestock (pigs, chickens, turkeys) and to a lesser extent eggs and vegetables. Our products are sold direct to consumers through a series of farmers markets, e-commerce sales (with home delivery), restaurants and directly from the farm retail store (new in 2021). In addition, with the increased interest in local food production in 2020, Three Forks Farm opened up to offer agri-tourism experiences in order to showcase how we grow food using ecological principles. In 2021, Three Forks Farm is expanding on-farm experiences to include Farm-to-Table events, farm tours and agri-tourism workshops.
Post-pandemic, we plan to offer a youth farm camp program. These events will encourage local and non-local tourists to engage more intimately with how Three Forks Farm is working to build an ecologically-principled and resilient farm. While we are not a permaculture farm, we do incorporate permaculture principles into some aspects of our farming. We are also at various stages of incorporating principles of Regenerative Farming and Silvopasture Management with our livestock. Needless to say, we are always learning and improving what we do for the Land, our Community and our Business. For more information about us, please visit our website: http://www.threeforksfarm.ca
Our farm is operated by partners Elecia and Jarod Chinnick with the help of our two young children. We've had the help of some tremendous WWOOFers over the past few years and 2021 will bring the first employees ever to the farm.
Job Description:
We are seeking a passionate and hard working person to join our small team working to manage our livestock, tend our vegetable garden and help with other farm maintenance and expansion projects. You must be ready to dig in, get dirty and work hard with a safety-first attitude. Applicants must be committed reliable people who will show up on time, always strive to do their best at work and be prepared and willing to work in all sorts of weather conditions.
Tasks and Responsibilities:
Livestock Care and Management: Feeding routines, moving animals on pasture, checking for and maintaining animal health. On processing days you will be required to assist in catching/ loading animals for trucking. You'll also be required to put away and inventory food stocks when it returns to the farm premises.
Farm maintenance: Maintaining animal housing, updating/maintaining fence lines, cutting grass, small building projects, and general property upkeep to ensure the farm is ready to host events or farm tours safely.
Garden tasks: Planting, weeding, mulching and harvesting in the garden with a focus on regenerative and permaculture-based practices.
Social media: Assist with updating social media pages and engaging with online customers.
Support Agri-tourism Experiences: Assist in conducting farm tours/experiences, ensure farm facilities are prepared for tourists.
Sales and Customer Service: Assist with packing and organizing orders from online store, doing retail sales at farm store, and at Farmers' Markets. This will include sharing information about the farm and the products for sale, assisting customers and providing a positive, informative shopping experience.
Required Qualifications:
You must be 30 years or younger in age, at the start of the contract as the wage is partially funded by Canada Summer Jobs.
A safety-first mindset where the well-being of you, other team members and animals are top priority each day. In addition, a strong ability to follow company policies and procedures.
Ability to create and maintain good working relationships, communicate clearly, give and receive quality feedback and be a motivating, positive role model for the rest of the farm team.
Ability to arrive to work on-time, well rested and prepared for each day
An understanding of farm animal behaviour and ability to care for and manage all the livestock groups (chickens, laying hens, turkeys and pigs). We are willing to do some training in this area.
Ability to work well in a variety of outdoor settings and perform challenging and repetitive tasks while walking, standing or kneeling.
Physical strength (ability to lift and carry 65 lbs), flexibility, dexterity and endurance are required. The job is physically demanding.
Your own transportation to and from the farm
An ability to arrive to work sober and to remain sober for the duration of the day are an absolute must. The use of cannabis or other mind-altering substances is strictly prohibited during work hours (except for medically-prescribed cannabis use and this must be disclosed during the interview phase).
It is most important that you want to work hard, learn new skills, have fun and enjoy being outside in diverse weather conditions.
Additional Assets:
Customer service experience
Experience using Social Media for marketing (Instagram, Facebook, etc.)
Experience using power tools (construction tools, chainsaw, string trimmer, etc)
G or G2 Driver License
Wage: Starting at $15.00 per hour
Duration of Employment and Hours of Work: 35 hours per week for approx. 8 weeks from June 1st 2021 to July 31st 2021 with a possible extension into August. We need someone who on a weekly basis can work 4 weekdays and each Saturday for about 7 to 8 hours per day.
Work Day Schedule: We typically start days at 8:00am and finish between 3:00 and 4:00pm, with the occasional longer day. If living on site, hours can be more flexible to take time off during the hottest part of the day. On chicken catching days, we will need you available at 5:30am and this will occur on 6 occasions. Lunch is unpaid and is 30 minutes in length. We also take two, paid 15 minute breaks in our day.
Weather: We typically work rain or shine and you should come prepared to do so. You'll need to manage your personal health on very hot days and cool rainy days. If the work plan needs to change because of weather, we will inform you prior to the start of the day. Occasionally, a work day may be cancelled or shortened because of inclement weather. Again, you may be asked to work on a weekend to make up for missed days.
Equity Hiring: We acknowledge that not everyone starts from the same place because of systemic advantages and barriers. We acknowledge this and encourage applications from people who typically face barriers to working in the agricultural sector.
Three Forks Farm is a safe, tolerant, and inclusive space that welcomes people of all backgrounds, genders and sexual orientations. Homophobia, bigotry, and intolerance are all not welcome on our farm.
To Apply:
If you think farm life at Three Forks sounds like a good fit for you, please get in touch with your cover letter explaining why you're a good fit and a resume with two recent references. Send your email to Jarod: info@threeforksfarm.ca
Please indicate you saw this posting at GoodWork.
No telephone calls, please. Applicants must be legally entitled to work in Canada.