OUTDOOR ADVENTURE JOBS
North River Kayak Tours & River Nest Wilderness Cabins
Sea Kayak Tour Guide
Position: North River Kayak Tours kayak tour guide
Type: full-time seasonal/summer, rustic accommodations (see below)
Organization: North River Kayak Tours
Location: Baddeck, Cape Breton Island, Nova Scotia
Description:
North River Kayak Tours, located just off the Cabot Trail in the community of St. Ann's Bay, Cape Breton Island Nova Scotia, will celebrate its 27th year this 2020 season and we are hiring a kayak tour guide! NRKT continues year after year to operate kayak tours, special events and adventurous excursions for outdoor enthusiasts and visitors to Cape Breton Island. To complment our kayak tours, we operate the River Nest Wilderness Cabins, on site, which are a welcoming addition to our rustic experience for our guests who are exploring this part of the Cabot Trail. To see photos of our customers and learn more about our friendly, fun-loving place, visit http://www.northriverkayak.com or https://www.airbnb.ca/rooms/16659063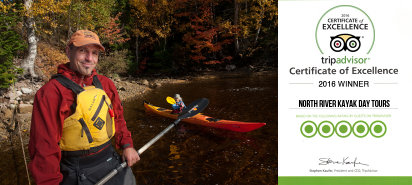 The role of the kayak tour guide is a very intregal and important postion for North River Kayak Tours. Your personality and expertise is the face of the company! Your responsibilities will be both as kayak tour operator and guest hospitality for the wilderness cabins. The shop acts as the hub of communication and gathering for our guests at NRKT and River Nest. Our location is incredibly beautiful and it is an amazing job but the the right candidate is the key to OUR success.  You will be the face of customer service in the shop, on the water, and on site. 
Administrative tasks; booking tours, guests, relaying information
Customer service: check-in/out; all processes related to customers
Housekeeping: light to moderate tasks when needed ( we have a full time position filled for housekeeping)
Site maintenance & servicing
Tour prep both pre and post
Kayak Tour guiding short trips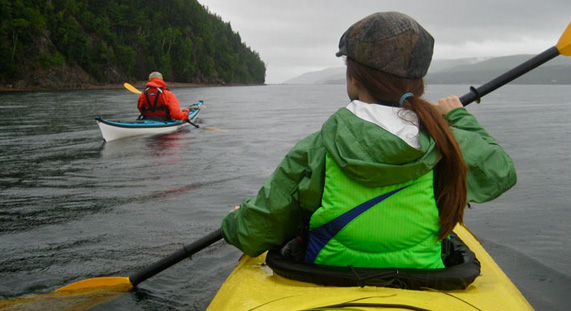 Accommodations & Wage:
The chosen candidate will be invited to live on-site for free in the quiet and beautiful area of North River. This space, above the boat house, is a spacious loft suitable for those who enjoy a rustic lifestyle. Your home for the season is located near the water and close to many exciting local hiking and outdoor destinations on our beautiful island. Bathhouse and toilet are located on a very short walk from your space. Cell reception is limited (1 bar) and WIFI is recently available but not very fast but it works. A landline is present on site. Located approximately 40 minutes off site is access to a co-op, gas station and other amenities in the village of Baddeck. Wage is To Be Discussed. 30-50 hours per week. 
Contact Angelo via email at:
info@northriverkayak.com
Please indicate you saw this posting at GoodWork.ca.