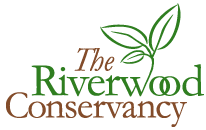 SUMMER JOBS
Position: Communications Assistant
Type: summer job / age 30 & under
Organization: The Riverwood Conservancy
Location: Mississauga, Peel Region/GTA, Ontario
Communications Assistant
The Riverwood Conservancy (TRC) is a volunteer- and member-based charity in Mississauga that provides programs to the community in nature and environmental education, natural areas stewardship / conservation and gardening.
In this career-path summer experience, reporting to the Marketing Coordinator, the Communications Assistant (CA) conveys TRC messages to diverse audiences through print, digital, and social media in targeted and creative ways. Messaging will focus on the Riverwood site and TRC programs, volunteerism and special events.
Position responsibilities
assists in the creation of marketing and communications plans;
maximizes exposure of TRC's events and programs;
creates content, monitors engagements, and provides statistical reporting for TRC's social media accounts.
monitors effectiveness of promotional efforts; recommends ways to improve using best marketing and communications practices;
sources, creates, and edits compelling images for digital and print marketing materials;
assists in the design and creation of print marketing materials (posters, buck slips, brochures)
manages website content (on Joomla CMS), reports on key website metrics, contributes original blog articles;
researches new ways to create and foster relationships with TRC's stakeholders: schools, volunteer groups, businesses, service clubs, faith groups, youth groups, families, older adults, special needs groups, environmental and multicultural groups.
Skills and qualifications
interest and some experience in Marketing, Communications, Advertising or related field.
working knowledge of Adobe Creative Suite (InDesign, Illustrator, and Photoshop);
strong writing, storytelling, verbal, and problem solving skills;
understanding of web design and website management including experience with content management systems (Joomla preferred), Google Analytics, and basic HTML;
strong communication and organizational skills;
strong understanding of social media and practical experience (Facebook, Twitter, Instagram, Vimeo, LinkedIn, and Hootsuite);
ability to manage multiple tasks;
ability to work independently and as part of a team;
appreciation/knowledge the natural environment;
training in emergency first aid and CPR use is an asset, but training will be provided.
Deliverable
A professional report summarizing the summer experience with suggestions on how to improve communications and marketing.
Start date will be determined pending a reply from Service Canada / Canada Summer Jobs 2019. End date is August 30, 2019. The hourly wage is $14.75 per hour; work-week is Monday to Friday. Interested candidates are required to submit a resume and cover letter by mail or email (in Word or PDF only) by midnight April 28, 2019 to:
Brian Packham
The Riverwood Conservancy
4300 Riverwood Park Lane, Mississauga ON L5C 2S7
Info@theriverwoodconservancy.org http://www.TheRiverwoodConservancy.org
TRC thanks all candidates for applying but can only contact those selected for an interview.
When applying, please indicate that you saw this posting at GoodWork.ca.