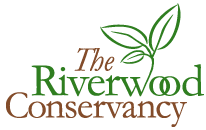 SUMMER JOBS
Position: Stewardship Assistant
Type: summer job / age 30 & under
Organization: The Riverwood Conservancy
Location: Mississauga, Peel Region/GTA, Ontario
Stewardship Assistant
The Riverwood Conservancy (TRC) is a volunteer- and member-based charity in Mississauga that provides programs to the community in nature and environmental education, natural areas stewardship / conservation and gardening.
In this full-time, experience-rich, career-path summer position, the Stewardship Assistant (SA) improves the ecosystem health of Riverwood. Under the supervision of the Conservation Specialist, the SA supports the Stewardship and Volunteer programs, and when needed, the Gardens Program. The SA schedules, supervises and leads volunteer secondary school students in conservation activities, which protect and restore Riverwood's ecosystems, and allow students to fulfill their 40-hour community service requirements.
Position responsibilities
supports conservation activities at Riverwood;
revitalizes degraded areas to improve and protect Riverwood ecology, habitat and wildlife (plant and animal) bio-diversity;
manages populations of invasive plants; helps map their populations;
maintains and monitors public trails; reports safety issues;
maintains and monitors bird feeders and nesting boxes;
plants native trees, shrubs and perennials, helps monitor their success;
supports volunteer groups performing stewardship restoration activities;
keeps the grounds tidy and litter-free;
organizes, schedules, tracks hours, supervises, and leads secondary students;
works with community organizations and volunteers of different ages and abilities;
supports public education programs, special events and aquaria care.
Skills and qualifications
interest and some experience inecology, environmental science/studies, biology, botany, geology or related studies;
some hands-on conservation experience and ability to identify flora and fauna are assets;
sense of humour and excellent communication, organizational and multi-tasking skills;
demonstrated leadership skills, and ability to adapt to changing work plans;
ability to work safely as a team and independently with minimal supervision;
ability to work with and lead volunteers of diverse backgrounds;
appreciation of the environment and out-of-doors work;
a valid Vulnerable Sector Check is required, or the ability to acquire one;
experience in ArcGIS and GPS use is an asset; some computer skills are an asset;
training in emergency first aid and CPR is an asset, or training will be provided;
Deliverable
A professional report summarizing your experiences, accomplishments, and with recommendations for future management of the site and program.
Start date will be determined pending a reply from Service Canada / Canada Summer Jobs 2019. End date is August 30, 2019. The hourly wage is $14.75 per hour; work-week is Monday to Friday. Interested candidates are required to submit a resume and cover letter by mail or email (in Word or PDF only) by midnight April 28, 2019 to:
Brian Packham
The Riverwood Conservancy
4300 Riverwood Park Lane, Mississauga ON L5C 2S7
Info@theriverwoodconservancy.org http://www.TheRiverwoodConservancy.org
TRC thanks all candidates for applying but can only contact those selected for an interview.
When applying, please indicate that you saw this posting at GoodWork.ca.