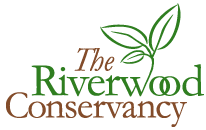 SUMMER JOBS
Position: Invasive Species and Conservation Monitoring Assistant
Type: summer job / age 30 & under
Organization: The Riverwood Conservancy
Location: Mississauga, Peel Region/GTA, Ontario
Invasive Species and Conservation Monitoring Assistant
The Riverwood Conservancy (TRC) is a volunteer- and member-based charity in Mississauga that provides programs to the community in nature and environmental education, natural areas stewardship / conservation and gardening.
Invasive plants pose a significant threat to the Riverwood ecosystem. Reporting to the Conservation Specialist (CS), in this full-time summer position, the Invasive Species and Conservation Monitoring Assistant (ISCMA) will follow the Stewardship Management Plan to systematically remove invasive plants from Riverwood's natural areas and help restore its ecological integrity. The ISCMA will organize, train and lead volunteer teams to protect and restore Riverwood's ecosystems.
Position Responsibilities
Develop an evening and weekend high school/community volunteer Invasive Species Task Force, supported by the CS;
Schedule, communicate with, lead, and supervise a diverse range of volunteers of different cultures, ages, and abilities;
Identify priority treatment areas from baseline data, supported by the CS who will systematically identify populations of Invasive plants to be managed;
Track and record extent of invasive plants removed by treatment area, weight removed, percent cover data before and after treatment, and photo documentation;
Map information into Esri ArcMap GIS software, with a focus on clear organization;
Maintain the health of current restoration areas by monitoring, assessing invasive plant threats, and occasionally planting native plants to supplement restoration plans;
Lead volunteer training sessions on safety protocols, safe removal procedures, including identification of hazardous plants, equipment and tool use, and volunteer procedures;
Prepare equipment for events; maintain the equipment and organization of toolshed;
Support related corporate and community stewardship events, as needed;
Collect volunteer forms and track all volunteer hours provided;
Prepare weekly activity log;
Foster understanding and appreciation of green spaces, and reasons to revitalize them;
Present results to Stewardship Committee and TRC staff; and,
Support the Conservation Specialist as needed, and as time permits with research, administrative tasks or aquaria care.
Skills and Qualifications
Interest in ecology, environmental science, land management or related field;
A clear Vulnerable Sector Check;
Plant identification skills are an asset;
Excellent leadership skills; previous volunteer leadership experience an asset;
Excellent communication, organizational and multi-tasking skills;
Ability to use GIS independently is an asset;
Ability to work independently and be able to adapt to change quickly;
Appreciation of the environment and outdoor work;
Training in first aid is an asset and further health & safety training will be provided.
Deliverable
A professional report summarizing extent/quantity of invasive plants removed and locations on the property, total number of volunteer hours contributed to ISTF, with recommendations on future site treatments and approaches.
Start date will be determined pending a reply from Service Canada / Canada Summer Jobs 2019. End date is August 30, 2019. The hourly wage is $14.75 per hour; work-week is Monday to Friday. Interested candidates are required to submit a resume and cover letter by mail or email (in Word or PDF only) by midnight April 28, 2019 to:
Brian Packham
The Riverwood Conservancy
4300 Riverwood Park Lane, Mississauga ON L5C 2S7
Info@theriverwoodconservancy.org
http://www.TheRiverwoodConservancy.org
TRC thanks all candidates for applying but can only contact those selected for an interview.
When applying, please indicate that you saw this posting at GoodWork.ca.