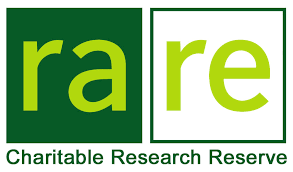 JOBS & SUMMER JOBS
Hiring: Administrative Assistant
Type: age 30 & under / summer
Organization: rare Charitable Research Reserve
Location: Cambridge, Kitchener-Waterloo Region, Ontario
Responsible for ensuring the successful preservation and restoration of 1,000+ acres, rare is located in one of the fastest-growing areas of the country. Its lands provide a natural laboratory for scientific study and research, and for rare's related research-based educational programs. For information, visit us online at http://www.raresites.org
Supervised by and reporting to the Administrative Coordinator, while working in a team environment with all program advisors, staff and volunteers, the Administrative Assistant is responsible for assisting with administrative-related activities.
ELIGIBILITY
This is a paid position, under the Government of Canada - Canada Summer Jobs Program. Requirements of funding state that the participant must:
be between 15 and 30 years of age at the beginning of the employment period*;
be a Canadian citizen, permanent resident, or person to whom refugee protection has been conferred under the Immigration and Refugee Protection Act for the duration of the employment**; and,
have a valid Social Insurance Number at the start of employment and be legally entitled to work in Canada in accordance with relevant provincial or territorial legislation and regulations.
*The youth must be 15 years of age at the beginning of the employment period. The youth may be more than 30 years of age at the end of the employment period as long as the youth was 30 at the beginning of the employment period.
**International students are not eligible participants. International students include anyone who is temporarily in Canada for studies and who is not a Canadian citizen, permanent resident, or person who has been granted refugee status in Canada. Youth awaiting a refugee status ruling, as well as those who hold a temporary visitor visa, youth visa or work visa are ineligible. As the objective of the CSJ program is to support youth entering the Canadian labour market, the temporary nature of an international student's time in Canada does not allow for a long-term connection to the labour market.
RESPONSIBILITIES
Supporting administrative functions including responding to public inquiries, mail collection and distribution, and preparing meeting minutes
Assisting with digitizing our records including converting paper files to digital records and creating digital records of all donor files
Assisting with donor database management including data entry and donor mailings
Providing reception coverage and assistance with guest inquiries including information regarding access points for public trails, community gardens, educational programs and facilities rental
Ensuring an effective office environment including maintaining inventory of necessary office materials, and overseeing the set-up and distribution of personnel issued items
Supporting staff with meeting coordination, set-up and event management
Attending regular staff meetings to report on progress
Other duties as assigned
SKILLS AND REQUIREMENTS
Excellent written and verbal communication skills, including experience in writing formal correspondence
Excellent interpersonal skills, including diplomacy, tact, and teamwork
Self-motivated with the ability to work both independently and as a team
Ability to perform large amounts of data entry and repetitive tasks; familiarity with spreadsheets and organizing information
Strong organizational and planning skills; ability to prioritize time, work and multiple projects efficiently
Flexibility and ability to effectively manage multiple tasks with great attention to detail
Experience with Microsoft Office and related programs such as Word, Excel, Outlook and PowerPoint
An understanding of and commitment to confidentiality
ADDITIONAL QUALIFICATIONS
Experience in office administration, business, finance or related field is an asset
Experience with contact and/or finance databases such as Donor Perfect and QuickBooks is an asset, but not required
Access to reliable transportation to and from work. A driver's license and access to a personal vehicle to run errands and drive between facilities is an asset, but not required
Ability to do physically demanding tasks, such as setting up event and meeting spaces
In addition to following all COVID-19 safety measures to ensure the safety of our staff, volunteers, and guests, the rare Charitable Research Reserve requires all staff be fully vaccinated against COVID-19 as a condition of employment.
SALARY: $19.95/hr, 35 hours a week between 8 to 16 weeks, depending on availability of funding.
TENTATIVE START DATE: May 8, 2023 (Negotiable)
HOW TO APPLY
DEADLINE: Sunday, April 2, 2023
Applicants should send their resume, cover letter, and the names, e-mail addresses, and telephone numbers for two professional references as an attachmentto the following email address: jobs@raresites.org . If possible, please compile your documents into one pdf file. Any application materials provided within the body (text) of your email will not be considered. Cover letters for this position may be addressed to Kim Robichaud. Please include the name of the position for which you are applying in the email subject line. Please indicate you saw this posting at GoodWork.
No phone calls please. Only selected candidates will be contacted for an interview. References will not be contacted until you have been short-listed and informed.
As part of our commitment to racial justice, reconciliation and equity building, we welcome individuals from marginalized communities including Black people, Indigenous people, people of colour, LGBTQI2S+ and self-identifying women candidates to apply for this position. We encourage people with disabilities to apply. Accommodations are available upon request for candidates taking part in all aspects of the selection process.
We are dedicated to removing bias from our hiring process. For this reason, we have implemented an anonymous review component in our recruitment process. What does this mean? We will be removing your name, address and e-mail address from your application/resume prior to it being reviewed by the hiring manager, during the first stage of the recruitment process. If you are selected for an interview, this information will become available to the hiring manager only at that time.