SUMMER JOBS & SEASONAL
Title: Farm Crew
Farm: Zaklan Heritage Farm
Location: Surrey, Greater Vancouver BC
Housing: option for on-farm housing
Term: summer & seasonal positions (see below)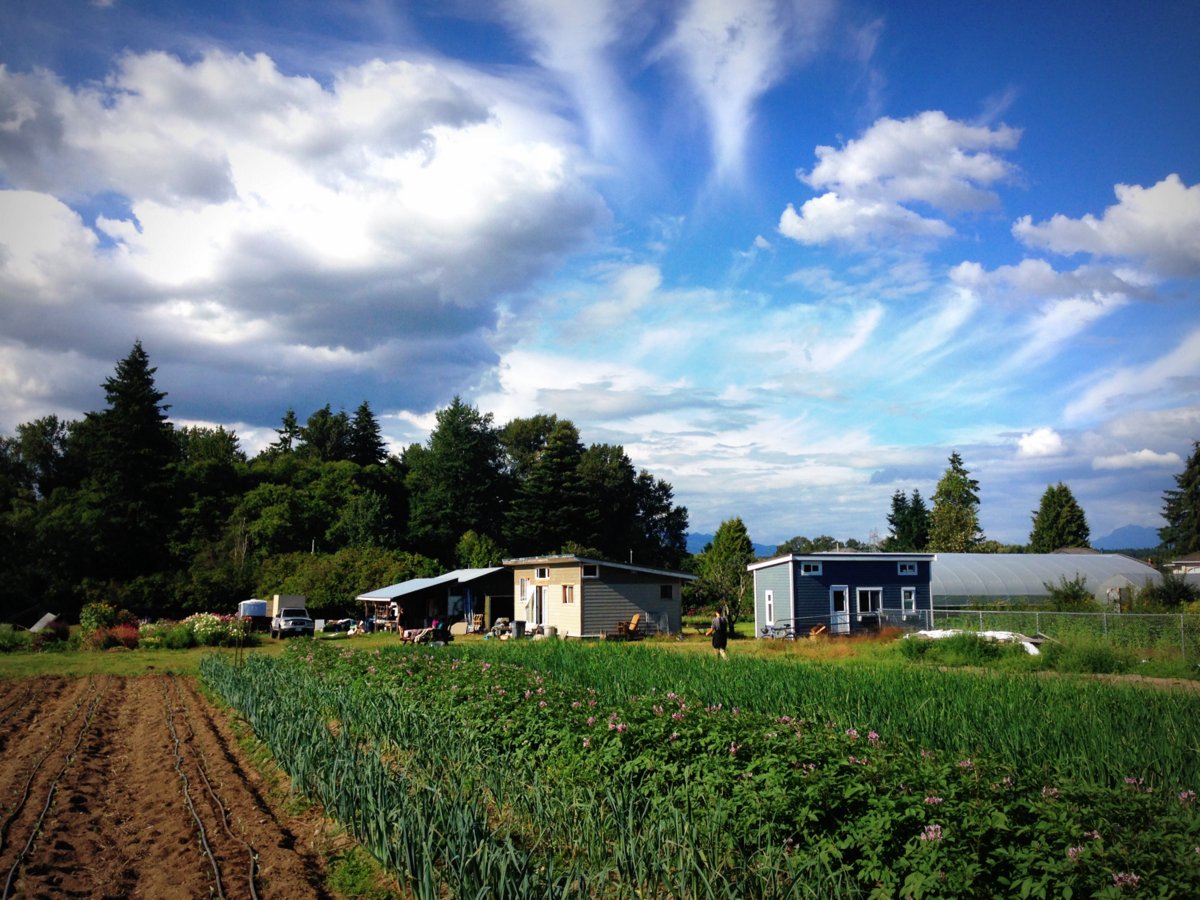 About Zaklan Heritage Farm:
Zaklan Heritage farm is a small (1.5 acre) mixed vegetable farm situated in the heart of Canada's fastest growing city - Surrey, BC. The farm is run by Gemma and Doug, we started the operation in 2013. We produce a wide range of vegetables using sustainable practices and ecologically friendly growing methods. We rely on small machinery and hand tools to do the majority of our work. We sell primarily to high end restaurants in Vancouver and through a farm stand. We are looking for someone with an interest in learning about small scale agriculture, a good work ethic and enjoys getting dirty and working hard. We have been farming for over 9 seasons and are happy to share the knowledge we have gained during this time with our employees. More information about our farm can be found at: http://www.zaklanheritagefarm.com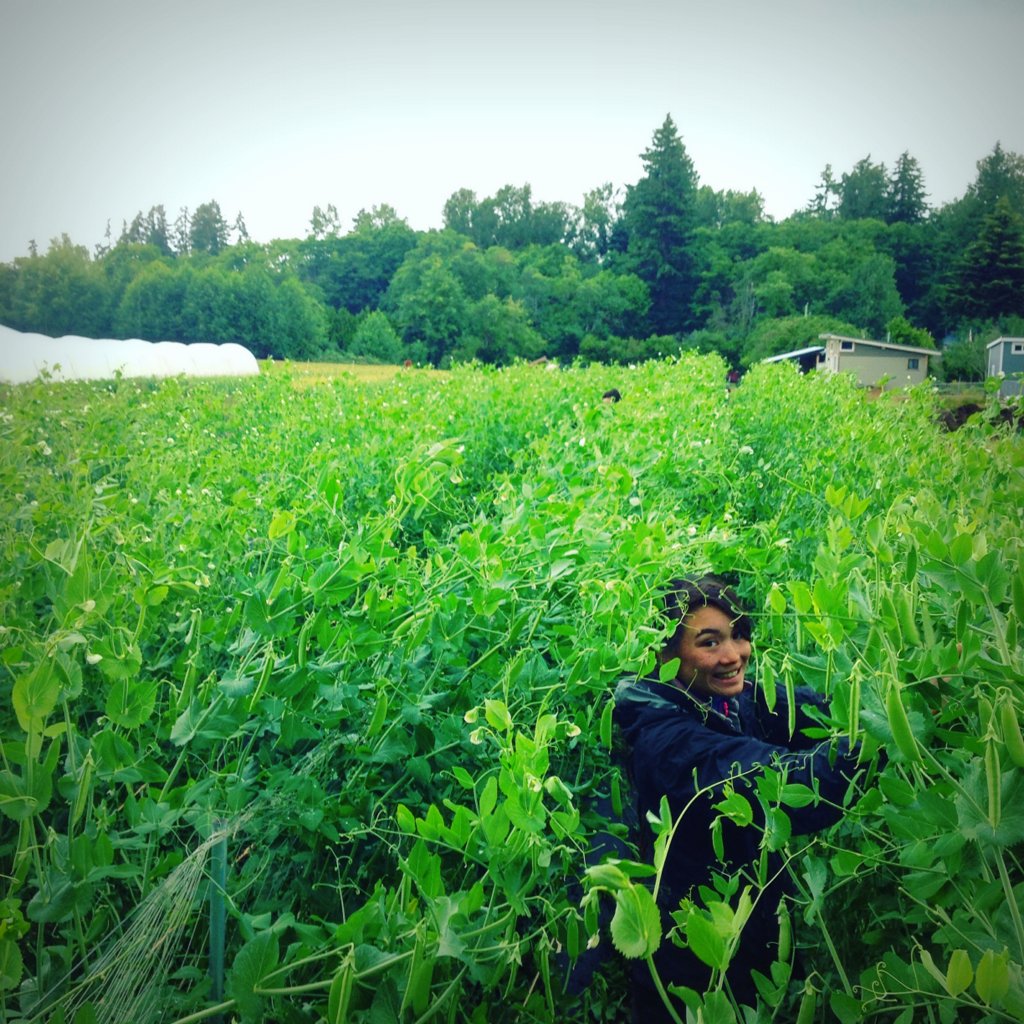 Job Description:
We are looking for several dedicated people to join our team to help both with our field production and restaurant deliveries. We are a high production farm and during peak season harvest crops every day. The successful candidates will be highly involved in daily and weekly harvests. They will also have roles in maintaining field crops, weeding, post harvest processing, packing orders and seasonal field tasks.
We are looking to fill several positions:
1 position starting late March or early April and going till late October (possibly later)
2- 3 positions May-August full-time
Delivery driver April to October, 1 to 2 days a week depending on the season. This role could also be part of a field crew position.
The full-time positions would work roughly 8 hours a day, 5 days a week (35-40 hours a week sometimes more during peak season). We work Monday to Friday. We will be looking for some staff to work the occasional Saturday at the farm stand.
We are interested in hiring students and working with their school needs to determine a schedule. Please note there is an option for on-farm housing.
Desired Attributes:
We are looking for an employee who has a good work ethic, isn't afraid of hard physical work, and is willing to work in all weather. We are looking for someone who can work in a team as well as independently and can be self motivated when it comes to completing tasks. There is opportunity for leadership roles with respect to tasks on the farm and working with volunteers. Candidates need to be flexible and willing to adapt to changing schedules and plans as things shift though the season.
The successful candidate should have the following
Commitment to farming in a sustainable manner using ecologically sound growing practices
Physically capable of carrying out tasks which require the ability to bend for long periods of time, lift up to 20Kg
Ability to work fast and smart and take and give direction with a positive and constructive attitude.
Strong prioritizing and time management skills
Attention to detail and quality
Ability to follow and carry out detailed instructions
Ability to work in all weather conditions
Ability to work both in a team and individually
How to Apply:
Please send a resume and cover letter outlining your interest and experience in farming to Gemma McNeill at:
gemma@zaklanheritagefarm.com . Put "Job application" in the subject line.
Please answer the following in your cover letter:
Availability and position you're interested in
Interest in living in on-farming housing
Ability to work weekends (mainly Saturdays)
Age- we have access to some wage subsidies through a federal program. This program is dependent on participant's age.
Residency status in Canada
If you are student, please state if you will be returning to full-time studies in the fall.
Deadline: January 25th, 2020
Wages and benefits:
Full-time: $14.60/hour. Additional wage compensation is based on the successful candidate's experience, level of responsibility.
Employees have access to lots of fresh produce from the farm.
Please indicate you saw this posting at GoodWork.ca.