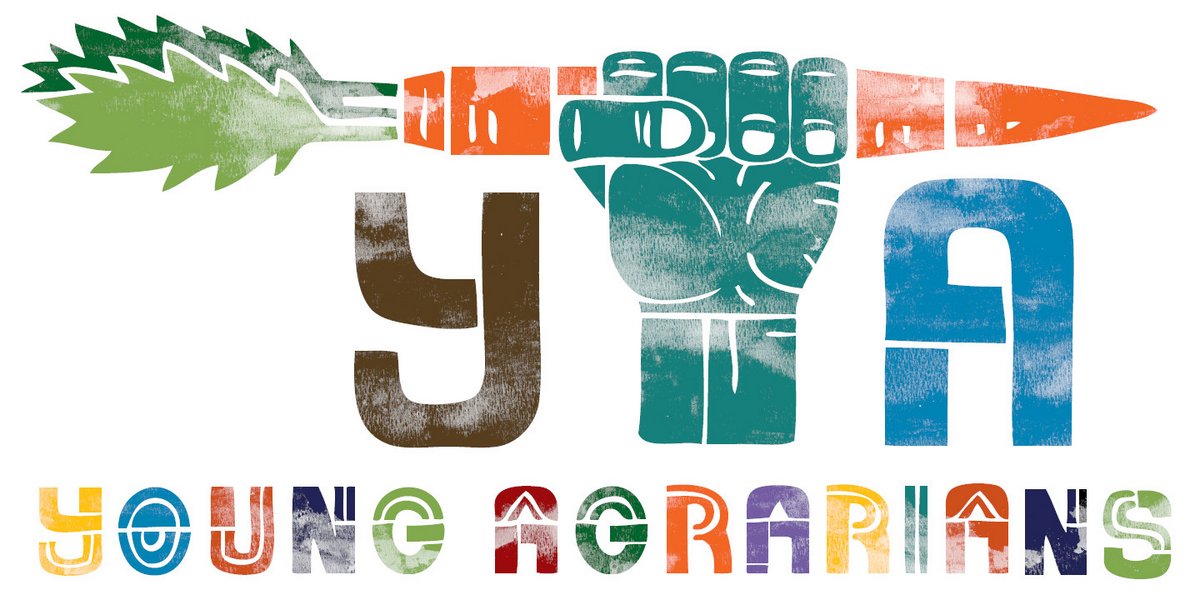 BC LOCAL FOOD & FARMING
Young Agrarians is hiring a full-time Metro Vancouver-Fraser Valley Land Matcher!
Position: Land Matcher
Organization: Young Agrarians

Location: Metro Vancouver-Fraser Valley region of B.C.. Candidates must be located within the region. Please indicate where you live on your application.
Deadline for Applications: October 9, 2023 at 5pm PST. This position will start when we find the right candidate.
Do you thrive working with people from diverse walks of life? Are you a networker and connector? Do you love checking things off your to-do list? If you've got that magic matchmaker quality – equal parts people skills, passion for local food systems, and computer-savvy project manager – we'd love to hear from you.
We are seeking someone for the Metro Vancouver-Fraser Valley Land Matcher role who is process-oriented, has excellent communication and project management skills, enjoys working on a computer as well as building relationships, and understands farming.
The BCLMP provides personalized land matching and business support services to farmers looking for land to start or expand their farm, and landholders interested in finding someone to farm their land. Land Matchers work in depth with land seekers and landholders, helping landholders assess their land opportunities, supporting farmers to become ready to access land, making matches to find the right land/farmer fit, facilitating lease agreements, and providing follow-up support as needed.
To read more about the B.C. Land Matching Program please visit: youngagrarians.org/bc-land-matching-program.
ABOUT YOUNG AGRARIANS
Young Agrarians (YA) is an educational resource network for new and young ecological farmers in Canada. YA recognizes the Indigenous lands and territories that we work on and alongside. YA is committed to providing programs and services that are inclusive and available to farmers and friends of diverse backgrounds. Since 2012, the YA network is volunteer-driven, with farmers across the country organizing on-farm events and building community to create spaces for knowledge sharing and growth. YA began as a seed of an idea and since has grown into a dynamic educational network and set of programs that target the educational needs of new and young farmers.
YA's Grow-a-Farmer Strategy works to deliver the following programs:
YA works to grow the sector by supporting new entrants through farmer-to-farmer learning. The theory of change is to engage new and young farmers and the farm-curious online, bring them together to network and learn together on and off farms, support access to training opportunities and resources, and when ready to start farms, provide educational supports for on-farm training, land access, business readiness, and peer mentorship. The long-term goal is to grow connections to each other and the land in order to grow a resilient and climate-adapted food system for a healthy future.
WORKPLACE CULTURE
We strive to create a workplace that reflects the diverse communities we collaborate with and serve. The organizational culture is focused on bringing your whole self and working together to support farmers to overcome barriers and challenges through educational supports and resources.
COMPENSATION & HOURS
This is a full-time, year-round position
This position will start when we find the right candidate
35 hours per week at $30 / hour
Mileage is reimbursed at provincial rates
ROLES & RESPONSIBILITIES
Grow the inventory of land and farmers in the region through digital and grassroots outreach:

Publish and promote land opportunities and resources on the YA Blog
Support people to add their land and land seeker listings on the YA UMAP
Connect with diverse individuals and organizations in the area to grow program reach
Respond to program inquiries from landholders and farmers

Assist farmers looking for land:

Support land seekers to identify their vision and needs
Increase readiness to access land and start a farm business
Connect to additional resources and supports

Assist people with farmland:

Visit landholders and assess properties for agriculture
Support landholders to develop their vision and terms for land sharing

Facilitate land matches:

Facilitate introductions between farmland holders and farmers looking for land
Where there's a match, facilitate negotiations and the development of a land sharing agreement with the support of a lawyer
Maintain participant records and information on program process

Support program evaluation and funder reporting:

Follow up with program participants with evaluation and to collect testimonials
Maintain program metrics
Support with storytelling

Build the regional network:

Coordinate annual networking and educational activities
Digital outreach and education
Represent YA in the region at events, meetings, and/or other opportunities to grow the YA network and raise awareness of the BCLMP
QUALIFICATIONS
Essential
Live in the Metro Vancouver-Fraser Valley region of B.C., and have the ability to travel and provide one's own vehicle.
A home office with a computer, solid internet connection, and a cellular phone with good reception/service.
Experience and / or education in farming and food systems.
A high level of self-motivation as part of a remote team.
Strong relationship-building and outreach skills to engage people from diverse socio-economic backgrounds.
A love for process-oriented workflow management, with attention to details and deadlines.
A passion for working with people, facilitating structured conversations, neutrally supporting negotiations, and managing communication challenges as they arise.
Ability to communicate both in writing and verbally to create an environment of empathy, curiosity and engaged listening.
Capacity to learn about regulatory frameworks and support program participants with this information.
Strong leadership and decision-making capacity.
Working proficiency and ability to adapt to and learn how to use online platforms: Google Workspace, Calendar, Gmail, WordPress, Mailchimp, Zoom, Social Media, and Salesforce.
Ability to work during regular business hours, with some flexibility for eventing and weekend work.
Assets
Experience representing a non-profit organization and cultivating partnerships to realize the mission!
Familiarity with the food and farming community in the Columbia Basin.
A degree in food systems or agriculture, or experience providing technical assistance to farmers in production and / or business planning.
An understanding of real estate, and / or legal agreements, and / or regulatory bodies and frameworks such as municipal, regional and provincial governments and bylaws, the ALC Act, B.C. Land Title Act, and B.C. Farm Classification.
Negotiation, conflict resolution, and / or mediation skills.
TO APPLY
Please submit applications by email to Darcy Smith at land@youngagrarians.org with the following:
Subject line: Firstname Lastname – MV Land Matcher
Please attach a PDF cover letter and resume as one document with the following file name: Firstname Lastname – MV Land Matcher.pdf.
In your PDF cover letter/resume, please indicate where you are located.
Please answer the following questions in your cover letter:
What is motivating you to apply?
What skills and abilities can you bring to this position?
What is your experience and understanding of working with farmers?
Please indicate you saw this posting at GoodWork.
Deadline to apply: October 9 2023 at 5pm PST
Due to the volume of applications we receive, we will not be available for phone calls or lengthy email inquiries. If you have 1-2 questions, please ask by email. Thank you for your time and interest!
LEARN MORE ABOUT YOUNG AGRARIANS
Website: youngagrarians.org
Facebook: facebook.com/YoungAgrarians
Instagram: @youngagrarians