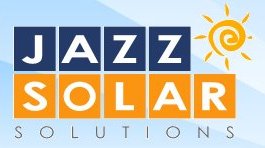 ENERGY PROJECT MANAGEMENT
Position: Project Manager – Solar & MicroGrids
Company: JAZZ Energy Solutions
Location: Ottawa, Ontario
About JAZZ Energy Solutions (JAZZ)
JAZZ develops Community Energy Solutions using Solar, Energy Efficiency and Software Solutions for First Nations, Commercial and Industrial customers. JAZZ has development experience with over 30MW Solar PV with over 250 solar PV systems installed.
Position
Full time position working at the Ottawa office reporting to the CEO, the Project Manager is a hands-on energy veteran with strong track record of delivery of high-quality microGrids, Solar and Energy Efficiency projects on time and budget. She/he has a burning desire to make a difference to First Nations Communities by creating the best team (internal and external) and processes in the industry to execute Community microGrids.
Responsibilities
Project Management
Responsible for quality and cost-effective execution of projects.
Recruiting and contracting resources required to execute projects.
Project management to deliver quality on budget and time.
Technical and Performance Requirements for System to guide Execution Partners, including Design Reviews and Tradeoffs.
Negotiation and procurement of PV materials, electrical and construction services.
Responsible for Sales Support, Site Assessments, Pricing/Design Estimation.
Responsible for project schedules and budgets.
Maintaining and reporting an accurate and full account of Operations.
Financial Management
Work closely with Accountant & Bookeeper on Invoicing, Collections and Financial Reporting of Projects.
Focused on positive cashflow management and profitability.
Leadership & Company Building
Leader who aligns People and Execution with Vision and Strategy.
Leads JAZZ transition from EPC to Community Energy Business Model.
Establish a positive, proactive, winning culture at Team JAZZ.
Job Qualifications
Bachelor's Degree in Engineering or Computer Science.
With at least 3-5 years of relevant experience in the Energy industry or highly motivated to get into this field.
Strong track record of delivery of Design-Build Projects with Subcontractors.
Direct management experience with proven people skills.
Strong computer skills (Microsoft Office, CAD, etc…).
Ability to analyze technical, financial, and operational data.
Experience in working with First Nations preferred.
Core Competencies
Exceptional communication, decision making, analytical, tracking, reporting and time management skills.
Independent thinker able to thrive in a fast paced and dynamic environment.
Persistence in holding internal and external stakeholders accountable under deadline, while establishing & maintaining strong relationships.
Team player with strong initiative, able to work autonomously to complete tasks.
Entrepreneurial growth and learning-oriented mindset.
Process-oriented manager who creates Systems and structure.
Ability to manage multiple projects at one time.
Thrives on challenges. Startup work-ethic.
Passionate about energy efficiency, solar & microGrids.
Hands-on, Detail-oriented, Strong Execution Skills.
Apply with resume and covering letter to:
subject: Jazz Project Manager
Please indicate you saw this posting at GoodWork.ca.