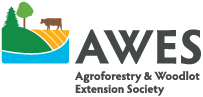 ALBERTA JOBS
Position: Digital Media Coordinator
Organization: Agroforestry and Woodlot Extension Society
Work location: remote work from home anywhere in Alberta & field work component that will require travel throughout the province. AWES existing staff work from Edmonton, AB where our office is located.
The Agroforestry and Woodlot Extension Society (AWES) is looking for a Digital Media Coordinator to help us spread the word on the many benefits trees! This position will lead the way in promoting AWES through the creation of digital marketing media content and in developing collaborative relationships with our partner organizations.
We're looking for creative social media marketing skills, strong communication skills and a passion for environmental issues. Our ideal candidate will have a basic understanding of extension work (teaching) particularly online, and good knowledge of digital marketing techniques. Based remotely, the position will require occasional travel throughout Alberta.
Duties
Duties may include
Report to AWES Executive Director and Agroforestry Specialist
Assist with the general administration of AWES, including providing reports on extension and planting activities to the AWES Executive Director
Plan, develop materials for, and facilitate online and in person extension events (e.g. workshops, presentations, courses, tours, radio/TV interviews) on topics related to agroforestry, riparian management, and woodlot management
Email copywriting, design and email marketing/media marketing campaign design
Manage the AWES website, social media & email marketing including monitoring conversations via CRM tools and report feedback to executive director.
Community engagement with user, followers and subscribers
Collaborate with AWES partners and stakeholders within public, private, and non-governmental sectors
Assist with the development and dissemination of extension materials and tools (e.g. factsheets, infographics, manuals, guides, articles, videos, webpages, or newsletters) on agroforestry, riparian management, or woodlot management related topics
Assist with the development of proposals to acquire project funding
Assist with the design and implementation of agroforestry, riparian restoration, and woodlot enhancement planting projects on private land
Technical Knowledge (basic knowledge or willingness to learn)
Social media campaigns/enews/infographic and other digital content development
Digital marketing/email marketing/
Web-enabled learning methodologies & best practices
Agroforestry and woodlot management principles and practices
Forest ecology and landscape processes and functioning
Plant and soil taxonomy, ecosystem classification
Inventory procedures and computer mapping (geographic information systems)
Agricultural & Forestry industry
Practical knowledge of silviculture in agroforestry and/or restoration contexts
Qualifications and Skills
University degree
Strong knowledge of computer applications, social media tools for business & emerging technology platforms
At least one year of experience working in agriculture, forestry, land management, or related natural sciences
Effective writing, administration, and communication skills, including experience with technical writing and presentation delivery
Experience working with stakeholders, good interpersonal skills
Experience with basic Microsoft Office, Adobe Photoshop, Google Earth Pro, ESRI products, or similar software
Willing to work independently as well as be a team player, strong "can do' attitude, irregular hours and in enthusiastic about occasional work in a field setting
To apply, please send your resume and portfolio (a link or copy of some of your digital marketing work) to info@awes-ab.ca . Questions to info@awes-ab.ca
Please indicate you saw this posting at GoodWork.ca.