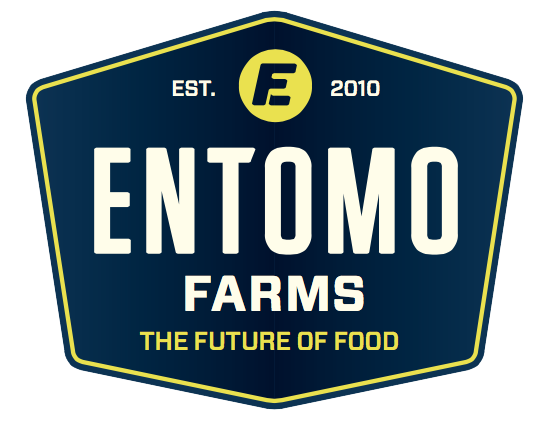 MARKETING JOBS
Position: Senior Marketing Manager
Company: Entomo Farms
Location: Anywhere in Ontario (Southern Ontario is favourable)
The Opportunity
Entomo Farms is on the leading edge of bringing health and sustainability into the food chain via - wait for it – CRICKETS! We are, first and foremost, a farm – with 60,000sq foot of facilities in South Eastern Ontario, founded by three wonderful brothers with a desire to do right by the earth and their families, and have fun while doing it. Farming crickets isn't easy but producing one of the healthiest and most sustainable sources of protein on the planet isn't hard to wrap your head around.
We are growing rapidly and looking for a dynamic, creative and entrepreneurial marketer to join our team. You will start out doing everything but eventually build a team – supporting the development of our new brand, managing a website redesign, leading social media marketing, product sampling efforts, creating content for our B2B team and leading our ecom efforts. You'll source and manage all outside relationships – creatives, developers, influencers, agencies and everyone in between.
We are leaders in a revolution to change the way people, pets and animals eat to better serve the earth we live on and looking for passionate, clever, creative and silly people to join the team. Are you one of them?
What we'll ask you to do:
Develop a superior knowledge about consumer behaviours, purchase drivers, barriers to entry and incorporate those insights into our marketing strategy
Develop and manage the annual budget for all marketing activities
Manage consumer and corporate website – content, look and feel, user experience
Create and execute social media strategy – find the creative partners we need to drive more consumer awareness and purchases via ecom and Amazon
Take complex topics around health benefits and environmental sustainability and weave them into a story and message that will resonate with both wholesale customers and direct consumers alike
Work closely with internal stakeholders in production and sales and contribute to forecasting and demand planning
Ensure packaging is up to date and looking fresh to meet consumer expectations
About you:
You've got 5-10 years' experience in a marketing role with leadership experience over creative content, strategy and budget management
You've spent time working in either CPG, food & beverage or agriculture
You feel strongly about sustainability and health and share the objective of changing the world, one little cricket at a time
You are extremely self-motivated – this role is yours to create and that should feel exciting
You are excited by the prospect of helping develop an industry from the ground up and keen to chart the path for others to follow
You have managed people in the past, even if indirectly
You have a great sense of humour and can handle the notion that eating crickets is good for pets, good for people and good for the planet
What we can offer
A work-from-almost-anywhere environment – though southern Ontario is favourable
Competitive salary and bonus plan
Work-life balance – we all have families and appreciate what matters most
A high degree of autonomy and responsibility from the get-go
Lots of opportunity to learn and grow with us
To apply: please e-mail your resume and a brief cover letter to:
lauren@entomofarms.com
subject: Senior Marketing Manager
Please indicate you saw this posting at GoodWork.ca.