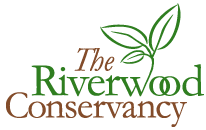 MISSISSAUGA JOBS
Position: Occasional Instructor - Secondary Education
Organization: The Riverwood Conservancy
Location: Mississauga, GTA, Ontario
The Riverwood Conservancy (TRC) is looking for an Occasional Outdoor Environmental Education Instructor to deliver L.E.A.D.S. (Leadership in Environmental Achievements through Diversity and Skills) our secondary school, curriculum-linked, outdoor education program at Riverwood.
Reporting to the Executive Director through the L.E.A.D.S. Secondary Program Instructor, the successful candidate will be responsible for delivering programs to students from Grades 9 to 12.
The Occasional Instructor supervises volunteers, Co-op Students and University Interns from diverse backgrounds that support the L.E.A.D.S. program. They liaise with the L.E.A.D.S. instructor on all volunteer matters.
The successful candidate will have knowledge of Ontario Science Curriculum, Ontario natural history, have an understanding of science methodology and appropriate teaching pedagogy. The candidate will possess experience delivering outdoor programs to secondary school students, demonstrable teaching skills, strong group management skills, and a strong work ethic.
Position primary responsibilities:
Deliver L.E.A.D.S. secondary (9-12) field science programs that reflect current Ontario Provincial Ministry of Education guidelines;
Supervise and direct volunteers supporting the Education programs;
Assist students to organize and analyze their collected field data;
Conduct daily set-up and clean-up and maintenance of program equipment;
Assist with classroom animal care as directed ;
Support evening programs for Scouts and Guides if available;
Perform other duties as assigned and as agreed upon.
The ideal candidate will possess the following:
Current Vulnerable Sector Police Record Check

required;

CPR-C Certified

required;

Experience as an outdoor education instructor or similar field

required;

A current Ontario Certified Teacher certificate is preferred;
A degree in science (preference biology/ecology/environmental science) or similar;
A working knowledge of Ontario Provincial Ministry of Education Science Guidelines and curriculum;
Demonstrated ability to assess outdoor health and safety for secondary school students;
A naturalist background with knowledge of local flora and fauna;
Experience with student-level water quality monitoring including benthics identification, GPS skills and map reading, and other field research techniques;
Experience and willingness to work with volunteers;
A sense of humour combined with strong interpersonal, communication and organizational skills;
A state of health that allows you to safely lead classes over uneven and hilly terrain and under a variety of weather conditions, including winter programming;
Able to work on a call-in basis helpful;
Computer skills and a valid D driver's license is an asset;
An ability to teach elementary outdoor education classes in support of Education Naturally if required
Compensation is $175.00 per work day
Duties are to commence as soon as possible.
Interested candidates are requested to submit their resume and cover letter electronically (in Word or PDF format only please) by Friday, September 19th, 2019 to:
Brian Packham
The Riverwood Conservancy
4300 Riverwood Park Lane Mississauga L5C 2S7
Info@TheRiverwoodConservancy.org
TRC thanks everyone for applying but resources allow us to reply only to those candidates who are selected for an interview.
Please indicate you saw this posting at GoodWork.ca.