SALT SPRING ISLAND JOBS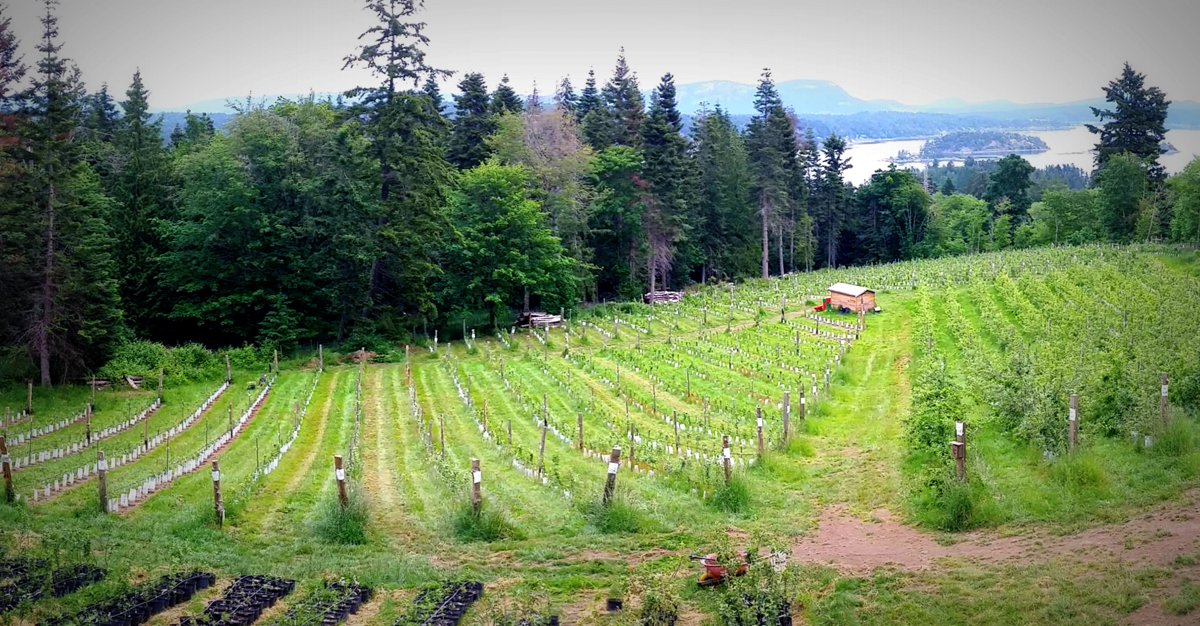 Position: Orchard & Cidermaking Assistants
Organization: Salt Spring Apple Company
Location: Salt Spring Island, BC
Housing: We may have on-site accommodation available for rent.
Eligibility: 30 or younger
Salt Spring Apple Company is a family-run certified organic orchard of more than 3,500 apple trees located on beautiful Salt Spring Island, B.C. In addition to managing our orchard, we make organic cider and other value-added products using our apples. We sell all of these products at Salt Spring Island's farmers markets as well as from our on-farm shop and tasting room.
We're looking for employees to work with us starting as soon as possible and continuing through March 27, 2022. These are partially-government-funded positions, so are limited to applicants aged 15 to 30 who are students, unemployed or underemployed.
CIDERMAKING & VALUE-ADDED ASSISTANT
Involves assisting with the production of cider & other value-added apple products, including making apple fritters and other food served in our Ciderworks tasting room and at farmers markets
Also involves cleaning and maintaining our production facilities
Must be able to do sometimes-heavy physical work
ORCHARD & NURSERY ASSISTANT
Involves assisting with our orchard and nursery, including weeding, thinning, harvesting, pruning and other tasks
Also involves assisting with cidermaking tasks such as washing, crushing and pressing fruit
Must be able to do sometimes-heavy physical work and be willing to work outside in all weather
Both positions pay salaries of $1,300 biweekly and involve work five days per week (7.5 hours of paid work daily). Vacation of four per cent is provided either as time off or as a cash payment at the end of the term.
We may have on-site accommodation available for rent. If you are the successful candidate and choose to live in this worker accommodation, its value will be deducted from your salary on a bi-weekly basis.
We have taken steps to ensure safe physical distancing and other COVID-19-related safety measures and will only hire employees who commit to staying safe, protecting themselves, other staff and customers.
To Apply:
If you are interested, please contact us for more information or apply with a resume, cover letter and list of references to admin@saltspringapplecompany.com .
Please indicate you saw this posting at GoodWork.ca.