SQUAMISH JOBS
Job Description and Responsibilities
Title: Director of Sales and Marketing
Organization: The Spectacled Bear Conservation Society
Location: Squamish, BC
About SBC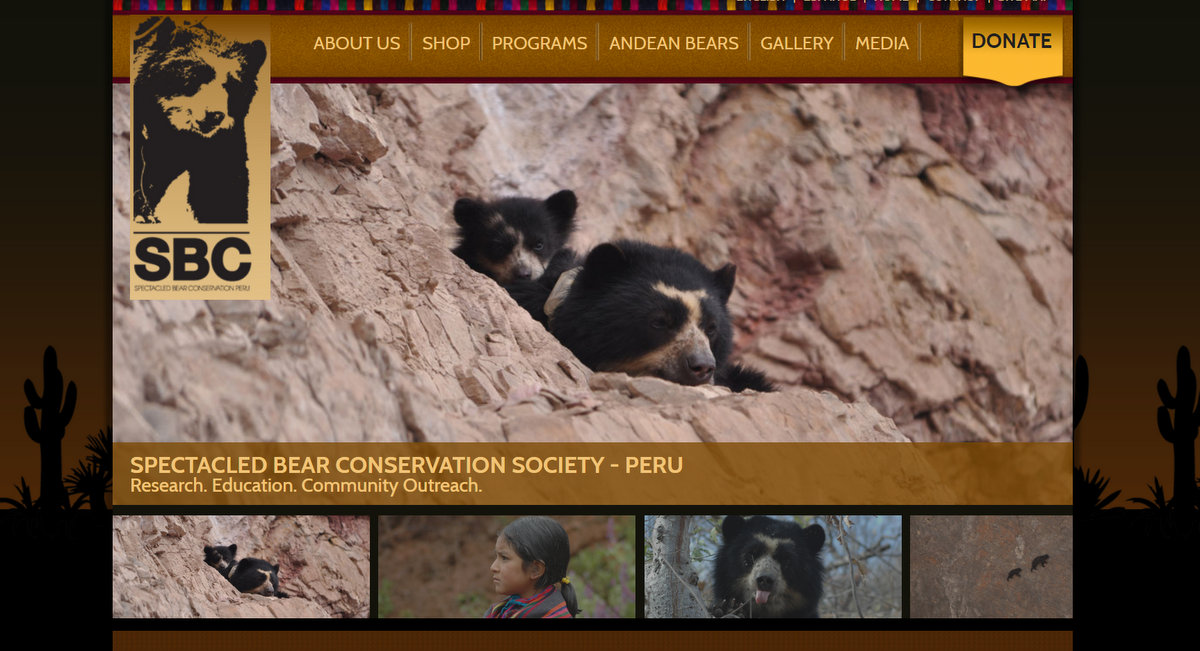 The Spectacled Bear Conservation Society Peru (SBC) was founded in 2009, and is a rapidly growing leader in wildlife conservation in Peru; our mission is to ensure the conservation of the spectacled (Andean) bear and other wildlife in both the Andes-Amazon and the equatorial dry forest habitat of north-western Peru through research, education, and community engagement. We work collaboratively with rural communities to improve their social and economic well-being through community outreach and alternative livelihood initiatives, with the goal of decreasing human impact on the local ecosystems while also lifting up the surrounding communities, allowing people and wildlife to coexist. We operate with the understanding that conservation cannot happen unless the local communities are involved and their needs are met.
The felti program was started back in 2010 by SBC's founders; it engages and employs women in the creation of innovative dry wool needle-felted artisan products – giving them a way to earn an income often for the first time in their lives. Since beginning this program in 2010, SBC has implemented felti programs in several rural communities; currently, over 100 local women have been trained. The initiative not only contributes to women's empowerment, but it also provides a means of earning an income unrelated to resource extraction in the area. Decreased resource extraction means that existing forest habitat can remain intact - beneficial not only for local wildlife but also for the communities themselves as it protects the water supply on which they rely and allows the land to better retain water. This is especially important as this area as it is expected to be one of the hardest hit by climate change.
To obtain more detailed information about SBC, our community programs, research, and conservation activities visit http://www.sbc-peru.org
Job Description
SBC seeks to hire a Director of Sales and Operations to develop and implement a strategic growth plan for the dry-needle felted program. This position will be based in the Canadian SBC office in Squamish British Columbia, with periodic visits to the head office in Batan Grande Peru.
The director will be responsible for developing, implementing and executing a growth plan that would increase sales, distribution, and lay the logistical foundation for future growth. This growth in sales will help expand the felted manufacturing program into new remote indigenous villages of northwestern Peru where SBC will be implementing new research and conservation programs. As such, an important component of this position includes working closely with the program coordinator in Peru where the products are made and the program manager in Canada where products are inventoried and shipped to customers. The director of sales and operations will report directly to the Executive Director.
ROLES ANDRESPONSIBILITIES
Strategic Planning
Develop a multi-year strategic growth plan to:

increase wholesale dealer count globally through researching appropriate partnerships
increase the total retail sales through increased participation with international events such as markets, craft and/or gift shows, Christmas venues
develop marketing strategy to increase online and social media presence, and gain program recognition
develop opportunities for global sales through distribution opportunities, strategic partnerships and custom business
Review current web platform and develop strategic plan for:

eComm platform improvements
eComm platform improvements
improve inventory management
improve inventory management

logistics of shipping B2C from Peru
research and source new warehousing opportunities
develop CSR tools
Sales and Customer Service
Daily interaction with consumers and customers
Ensure timely response to all customer enquiries
Manage all orders types, which includes: processing orders, returns, and warranty requests
Shipping orders
Develop and manage required processes with other key SBC personal and board members
Create and manage Sales Force software
Manage distributor accounts as needed
Track and manage wholesale order book, ensuring wholesale customer requirements are met
Direct key account management, maintain positive relationships with key contacts
Create Policy and Procedural documents for shipping, EDI Interface, Customer Terms Packages, etc.
Assist with customer payments and overdue accounts, coordinate with accounting
Maintain accurate information in systems; style data, price lists, customer records, etc.
Assist in managing current and future pricing structure, margin, and costing
Operations & Logistics
Manage all production quantities and inventory
Work with Vendors on inbound production & materials; streamline delivery of product to warehouses, wholesale accounts and distributors
Setup procedures for facilitating international shipments and brokerage associated
Develop Customs documentation
Work with shipping carriers to manage all outbound and inbound shipments and issues with cross-border transactions
Events
Create Yearly Event Calendar
Schedule and manage event schedules, including all event staffing and coordinating volunteers as needed
Organize logistics, including shipping product
Forecast inventory requirements and coordinate with Program Co-Ordinator in Peru to
Office Management
Assist with maintaining a clean and organized office environment
Other duties as required
REQUIREMENTS
5 + years in a Sales and/or Operational role
Experience in shipping, receiving, logistics, international trade & manufacturing
B2B and B2C experience
Excellent organizational, multi-tasking, analytical, and problem solving skills
A strong track record as an implementer who thrives on managing a variety of initiatives concurrently
Self-starter, able to work independently, with an entrepreneurial spirit ?
Willingness to work at all levels
Post-secondary studies
Spanish language skills an asset
Excellent written communication skills, including the ability to transform information into compelling stories. Strong editing skills a plus. ?
Integrity and a passion for conservation
ADDITIONAL INFORMATION
Please send:
Please send all correspondence regarding the Director of Sales and Operations position to:
SBC will contact only the selected applicants, thank you.
When applying, please indicate that you saw this posting at GoodWork.ca.