BUSINESS DEVELOPMENT
Hiring: Head of Business Development
Company: TrendiTech Inc.
Location: Burnaby, Metro Vancouver BC
Are you a driven and passionate change maker who is looking for your next role in Sales and Business Development?
Excited and intrigued by the opportunity to make an impact and fight for food security and equality?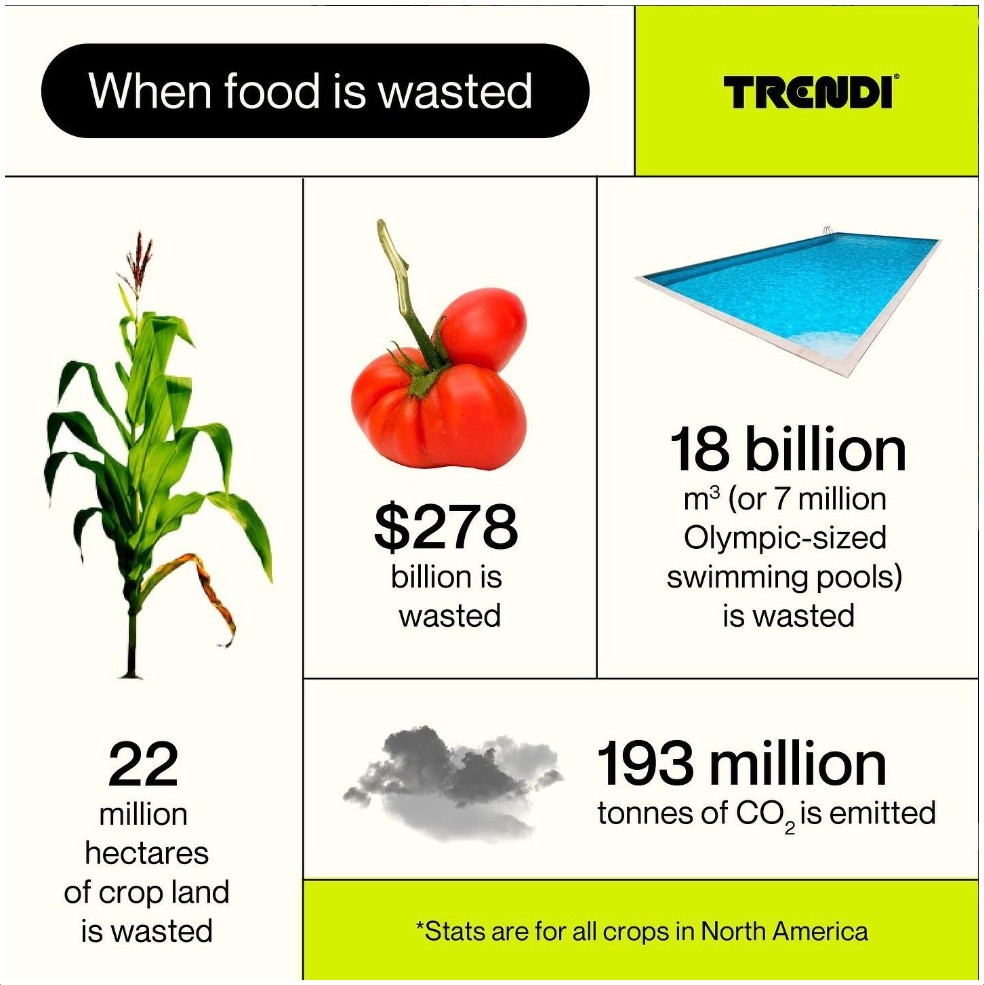 Trendi is seeking a dynamic and resilient Head of Sales, like YOU, to join our growing team!
About You
You are first and foremost, driven by our mission to effect powerful and global change to STOP food waste.
You have the knowledge and expertise to build a kick-a$$ sales model.
Chasing new opportunities and putting in the work to grow a business excites you.
You fight tooth and nail to inspire new markets and sustain existing client relationships with Trendi's fight against food insecurity.
You use accountability, compassion, and laughs to inspire productivity, make connections, effect change, AND drive this role, your work, and Trendi's mission purpose.
A Day in the Life
Collaborate with the Executive Team and develop high-quality quantitative and qualitative analytics to support long-range planning, as well as identify and define best practices that can be systematized and scaled across all the Trendi products (Puree, Powder, and Smoothie Machine, BioTrim).
Provide focus, organization, and leadership to our business development team to drive sales and revenue to hit Trendi's strategic goals.
Support the completion of our competitive market analysis for Trendi Products and provide recommendations for pricing, sizes, flavors, target customers, and distribution channels.
Define and execute the go-to-market sales strategy in collaboration with product management, marketing, and sales to create sales points, branding messages, and targeted messaging for all Trendi products.
Build sales forecasting for 3 months, 6 months, and 1 year.
Perform a risk analysis on all Trendi products and make necessary recommendations to reduce the risk.
Work collaboratively with the marketing team and build a sales deck for all Trendi products.
Evaluate the current sales department process for Puree, Powder, and Smoothie Machine and build policy and procedure to track sales targets, customer satisfaction, internal process, profit margin, and working capital for growth.
Develop business development processes and procedures and optimize execution through automation via Hubspot.
Own the sales funnel responsibility and revenue forecasting for the executive team
What You Bring to the Table
6+ years of professional experience thriving in Sales or Business Development.
Proven work history owning your sh!t and garnering a unique understanding of food distribution, selling ingredients (powders/purees).
Robust network that you can tap into but also a hunger.
Passion, hunger and drive to help the cause.
Capable of leading and motivating different teams and driving sales through years of experience.
Exceptional communication skills and outstanding time management abilities to prioritize and manage your workload and partnerships like a bo$$.
An adaptable, persuasive, and resourceful negotiator and collaborator that leads with a solutions-driven, client-centric, and compassionate mindset.
Previous food production industry-related experience is a bonus.
Why Trendi?
Trendi values and actively works to equip our employees with the tools necessary to become the best, healthiest, and most passionate version of themselves. Here's how we want to support you:
Competitive Compensation & Generous Benefits – Your passion, drive, and contributions are the reason Trendi is successful. We offer a competitive base salary, a generous bonus program (with attainable KPIs), and comprehensive benefits to care for you and your family.
Vacations, Time Off & Remote Work – You're human, which means you need to pursue your passions, enjoy time with people you love, and prioritize work-life balance.
Personal & Professional Development – When you learn, grow, and achieve your goals, we ALL win. Whether its articles, webinars, mentorships, events, continued education, or a new challenge outside of Trendi, we've never seen a growth opportunity we didn't love and celebrate.
About Trendi
We've all thrown out a bag of rotten fruit before. None of us are perfect. Especially on the Trendi team, where we each have a unique story, a quirky personality, and many flaws. Our focus is undoubtedly on eliminating the food waste crisis, particularly in Canada where we waste 58% of the food we produce, with that said, we're not tree-hugging sustainability gurus. We're just regular people like you.
But regular people can make a big difference. You can help us work towards rescuing the 1.3 billion tonnes of unused food before it's wasted every year, upcycle it, and make it accessible to 800 million people that go hungry daily.
We do it all with robotics, AI, automation, delicious food, and most importantly our quirky team of misfits. Our team doesn't work here because they just need a job. They do it because this mission propels them and gives them an opportunity to personally grow and become a kick-a$$ change maker.
Trendi is proud to be an equal opportunity employer. We know from experience that a diverse team that reflects our planet, partners and community stakeholders is central to ensuring varied perspectives and better ideas to solve the complex problem of food waste. Our commitment to diversity, equity and inclusion are unwavering and the core of how we build our team, cultivate leaders and create our impact. We do not discriminate and we are open to anyone, whoever you are, wherever you're from, however you identify and whatever your story. If you're qualified for the job and can get on board with our mission and community, we're ready to talk.
APPLY
Does this sound like the right opportunity to you? We'd love to hear from you!
Click here to apply today with your resume!
Please indicate you saw this posting at GoodWork.