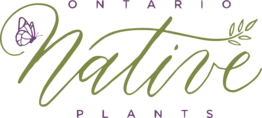 NATIVE PLANT BUSINESS
Position: Assistant Manager
Computer: Ontario Native Plants
Location: Dundas, near Hamilton, Ontario
Starting Date: March 1st, 2022
Ontario Native Plants is a division of Verbinnen's Nursery. We sell native plants to the public through our website (onplants.ca) and then ship anywhere in Ontario. We grow plants from Ontario seed only.
The business began in 2017 and has been growing steadily each year. Verbinnen's Nursery and Ontario Native Plants are team-oriented workplaces built on Christian foundations of integrity.
Position Overview
We are looking for an individual to assist in managing our shipping season, customer service, and online store. This is a full time position running year round, with limited hours in the winter months and increased hours during the shipping season. The job is diverse and allows for a good mix of computer and physical work throughout the Spring and Summer. Winter work is mainly computer based.
In May and June (busiest months), work hours are Monday to Friday, 7:00 am - 5:30 pm, with a half day on Saturdays, for a total of around 55 hours/week. During other months, the start and end times vary. In March, April, July, and August, hours range from 40-45 hours/week. September to November see 35 hours/week. Winter months of December to February will have around 20-30 hours/week. Please note that these hours are subject to vary as this position is new and some flexibility will be appreciated from the applicant.
Location
We are based out of Verbinnen's Nursery, a wholesale nursery located just north of Hamilton, Ontario. We have a packing area, office, and an outdoor hoophouse for our plants.
Plant Shipping
We ship our packages Monday to Friday with Canada Post from mid April until the end of September. During our peak season (May and June), we will be shipping around 100-150 boxes per day.
Responsibilities
The assistant manager will be trained on all aspects of business operations and will be prepared to manage while our manager is away. They will also work side by side with the manager on effectively managing the crew and making decisions. The first season of this position will involve a lot of hands on learning, with increased management responsibility added in throughout the season and in the following year.
1. Management
Assisting the management of 3 supervisors and 11+ packing assistants from April to September
Training staff in various roles
Working alongside staff and implementing changes to improve efficiency
Moving staff around daily to meet needs of shipping volumes
2. Computer Work
Customer inquiry emails
Create and print order invoices
Marketing: Social Media, Videos, and Online materials
3. Physical Work
Working with Shipping supervisor on quality control and packing flow
Working with Outdoor supervisor to pick and prepare plants
Assist Pick-Up Coordinator with orders
Qualifications
1-2 years Management or Supervision experience
Strong communication and organization skills
Strong typing and computer skills
Customer service skills
Adaptability to work effectively in a team
A friendly and approachable personality
A willingness to work in all weather environments
Assets to the position include:
Knowledge of and experience with native plants in the outdoor landscape
Experience with WordPress or other web design software (Front end or Back end)
Starting Date: March 1st, 2022
Starting Wage: $21/hr (Reviewed after 3 months)
To apply:
Please send a cover letter and resume with references to office@onplants.ca
Please indicate you saw this posting at GoodWork.
Applications Open: December 20th, 2021
Applicants of interest will be contacted at various times prior to the starting date.