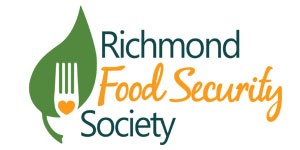 SUMMER JOBS & STUDENT JOBS
Position: Summer Intern
Type: summer job / age 30 & under
Organization: Richmond Food Security Society
Location: Richmond, Greater Vancouver, BC
Richmond Food Security Society (RFSS) is a registered charity aspiring to create a resilient local food system through education, advocacy, and community-building initiatives.
Our society's mandate and vision is for a healthy, sustainable, and local food system in Richmond. We are working towards this through education programs for both adult and youth audiences. We provide workshops on ecological gardening and food skills, with topics ranging from creating a pantry to easy healthy lunch options. We also work in Richmond schools with our Kids in the Garden program, providing children the opportunity to learn where their food comes from and how to grow it themselves.
Our programs focus on community-building initiatives, establishing and nurturing relationships between community members as well as organizations. Our fruit gleaning program provides opportunities for not only the reduction of food waste but also for the volunteers to connect with other like-minded individuals and engage with community organizations such as the Richmond Food Bank.
Supporting the Executive Director - One Position
Working with the Executive Director, be involved in a feasibility study to assess various community food hub models and find one that meets the needs of the Richmond Community. The intern will set the groundwork for our organization to advocate for systemic change in the local food system. We hope to transform a charity-based model into one that is collaborative, cohesive, empowering, and inclusive. The candidate should have strong research experience and the ability to synthesize data and report on findings. The intern will also be involved in updating current databases in relation to food security initiatives.
This position is supported by the Canada Summer Jobs. For funding, the candidate must be:
15-30 years old
Be a Canadian citizen
Have a valid Social Insurance Number at the start of employment and be legally entitled to work in Canada
Physically mobile, able and willing to move through a range of outdoor work environments, including lifting (maximum of 50 pounds) and digging in gardens
Have a clean class 5 driver abstract and have access to a reliable vehicle to travel to work sites and to transport supplies. Mileage will be reimbursed.
Start date: May 15, 2021
Hours: 30 hours per week for a period of 10 weeks or a total of 300 hours per position. Hours are typically between Mon-Sat between 9:00 AM - 5:00 PM.
Pay: $18/hour
Application Details
Please feel welcome to reach out in advance of applying to ask any clarifying questions.
In order to apply, send email to Executive Director at director@richmondfoodsecurity.org
Please:
use the subject line 'Summer Intern'
send one pdf file containing both your cover letter and resume
use the file name 'First Name Last Name, Summer Intern'
Please indicate you saw this posting at GoodWork.
We thank all applicants for their interest but only those receiving an interview will be contacted.