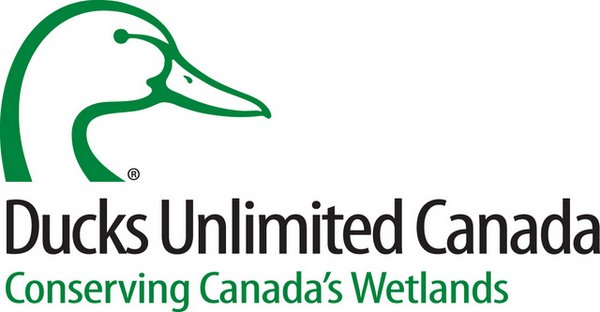 EMPLOYMENT OPPORTUNITY
Position: Research Scientist: Landscape Ecology/Modeling
Organization: Ducks Unlimited Canada
Location: Stonewall, near Winnipeg, Manitoba
The Opportunity
Ducks Unlimited Canada's (DUC's) Institute for Wetland and Waterfowl Research (IWWR) is seeking a Research Scientist to conduct original research on landscape ecology and its application to DUC's conservation programs. As a research scientist with DUC, you will have the opportunity to help shape conservation programs for one of Canada's oldest and most respected conservation organizations. DUC conserves, restores and manages wetlands and associated habitats for North America's waterfowl. These habitats also benefit other wildlife and people.
Responsibilities will include, but are not limited to:
designing, conducting, supervising and facilitating research to advance DUC's conservation mission in conjunction with conservation delivery staff, other IWWR researchers and external partners; this will include but not be limited to developing or improving planning tools used at regional to continental scales;
providing geospatial support to fellow staff and other research projects;
publishing research results in peer-reviewed journals and presenting research findings to appropriate scientific forums and to DUC staff;
securing funds to help support research and conservation programs;
assisting with marketing strategies, fee-for-service, education and outreach;
supervising and developing skills of full-time and seasonal research staff, particularly in use of geospatial tools;
serving as an adjunct university professor and supervising graduate students;
participating in other professional activities (e.g., manuscript reviews, scientific consultation, professional society activities, grant reviews, etc.).
Requirements
PhD in Ecology or a closely related field with experience in landscape ecological modeling and spatial statistics;
Proven ability to design, conduct and publish scientific research is essential;
Must be a big picture thinker;
Strong quantitative skills essential;
Knowledge of ESRI ArcGIS is essential, while software such as eCognition, SAS, R, Excel is an asset;
Excellent oral and written communication skills;
Demonstrated ability to work both within a team and independently;
Leadership experience with solid organizational skills;
Adaptability to work on a variety of topics;
Strong attention to detail and ability to multi-task;
Experience working on agricultural landscapes, waterfowl, wetlands or grasslands is an asset;
Fluency in both English and French is an asset.
The successful candidate will ideally have an affinity for the outdoors and a passion for conservation. This position will be based at our national headquarters located at Oak Hammock Marsh, near Stonewall, Manitoba.
How to Apply
Working for DUC is a career highlight for many staff. Let us know if making a difference is important to you.
If you are interested in this opportunity, please submit your application through our online career center for confidential consideration.
Please indicate you saw this posting at GoodWork.
Closing deadline: October 4, 2021 (EDT)
---
Ducks Unlimited Canada (DUC) is the leader in wetland conservation. A registered charity, DUC partners with government, industry, non-profit organizations and landowners and Indigenous Peoples to conserve wetlands that are critical to waterfowl, wildlife and the environment.
While DUC would like to thank all applicants, only candidates considered for an interview will be contacted.
Nature is diverse. So are we.
When nature is diverse, the Earth thrives. When our organization is diverse, people thrive. That's why Ducks Unlimited Canada is building a culture where everyone is welcome.
We believe a variety of cultures, identities and beliefs enriches our environment. We believe innovation is enhanced through diversity and inclusion, and this in turn allows all of us to grow and prosper.
We commit to making Ducks Unlimited Canada a place of belonging for all people, united in conservation.