SCIENCE RESEARCH & BIOLOGY JOBS
Position: Research Scientist/Biologist
Organization: Shuswap Indian Band
Location: Invermere, BC
Position Overview:
Shuswap Band is looking for a Research Scientist or Biologist to support our growing organization in the conservation and management of natural resources. The position will primarily involve supporting the Shuswap Band and its Territorial Stewardship department with research, development, planning, management, and implementation of environmental projects associated with various stewardship programs. The position will also be responsible for assisting the Director of Territorial Stewardship and Shuswap Band with the management of cultural and natural resources.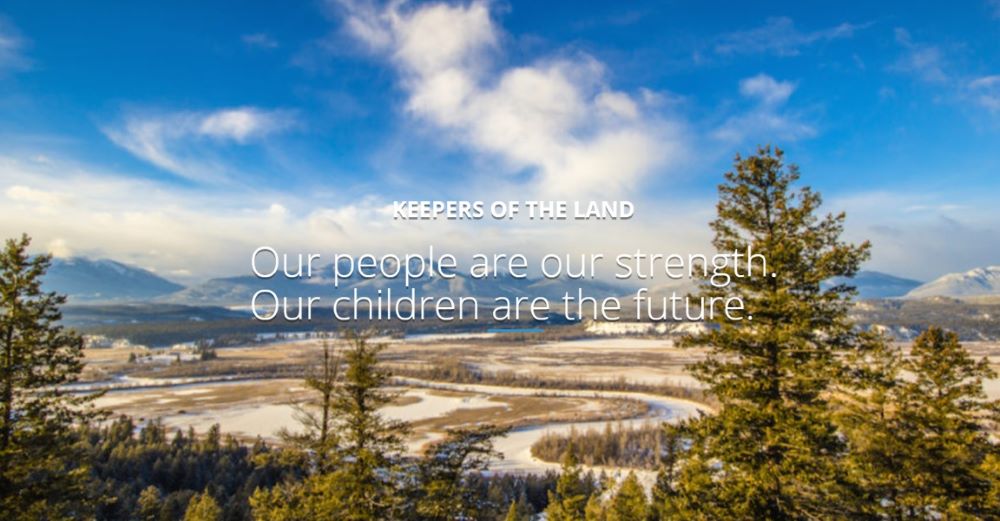 We offer a competitive salary and benefits package commensurate with experience and are committed to working with our employees to achieve their career goals within our organization. This position will provide exposure to large, multi-faceted projects and initiatives which are generally long-term in nature and require both consistency and commitment. This is a unique opportunity for the ideal candidate with the ability to steer career-changing activities.
Responsibilities Include:
Responsible for delivering technical aspects of environmental projects;
Responsible for supporting and coordinating management of projects;
Assisting with water quality, fish, wildlife, and vegetation assessments;
Responsible for implementing all phases of projects, from planning to completion;
Ensure high quality of project work and on-time and budget delivery of services;
Develop work plans, capacity funding proposals and conservation funding grants;
Conduct scientific research, assessments and studies, and report on findings;
Organize and document critical information, developments and challenges for projects; and
Provide timely reports to the Director on project budgets, milestones and deliverables
Experience:
Knowledge of provincial and federal environmental processes, regulations and best management practices;
Diverse experience and skillset – aquatic and terrestrial biology (hydrology and water quality skills considered an asset)
Knowledge of protected and endangered species populations, including conservation protection and rehabilitation;
Advanced understanding of scientific research approaches, methodology, resources and techniques;
Experience preparing B.C. regulatory permit applications (e.g. Section 11 Applications, Fish Collection Permits, Wildlife Permits, etc.); and
Experience preparing Environmental Management Plans and conducting Environmental Monitoring for construction projects;
Demonstrated experience working with Indigenous Communities required;
MSc in Environmental Science, Biology or related discipline [BR1] preferred or relevant combination of academic and work-related experience;
Registered with the College of Applied Biology in British Columbia (CAB) or ability to qualify for either BIT or R.P. Bio within 1 year;
Require 3-5 years professional experience in environmental sciences or related discipline;
Experience supervising environmental technicians in both office and field settings;
Experience with project coordination, management, budgeting, and related administrative duties;[BR2]
Advanced computer skills in MS Office, knowledge of statistical software and GIS programs an asset;
Excellent oral and written communication skills including experience delivering presentations, as well as writing scientific reports and funding proposals;
Excellent interpersonal, problem solving and conflict resolution skills;
Excellent attention to detail, organizational and time management skills;
Ability to work independently as well as within a team setting;
Ability to respond effectively to changing operational needs;
Valid Class 5 BC driver's license and reliable transportation;
Training certificates in related areas are considered assets (e.g. First Aid, Swiftwater Rescue, Marine Emergency Duties, Small Vessel Operator Proficiency, and Backpack Electro Fishing);
Must work on-site at the Shuswap Indian Band Territorial Office.
To apply contact the Shuswap Indian Band, #3, 492 Arrow Road, Invermere BCV V0A 1K2
Fax: 250.341.3683 Email: tainsworth@shuswapband.ca
Please indicate you saw this posting at GoodWork.
Deadline for applications: Thursday, September 30th, 2021 @ 4:00pm