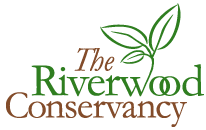 MISSISSAUGA JOBS & SUMMER JOBS
Position: Research Assistant
Type: age 30 & under / summer
Organization: The Riverwood Conservancy
Location: Mississauga, GTA, Ontario
Research Assistant
The Riverwood Conservancy (TRC) is seeking a Research Assistant to join our team for an 8 week, seasonal position, 37.5 hours/week.
About The Riverwood Conservancy
The Riverwood Conservancy (TheRiverwoodConservancy.org) is the volunteer and member-based charity that protects, restores and invites people to connect with nature at Riverwood — an oasis of woodlands, meadows, and ravines that spans 150 acres along the Credit River in Mississauga. Thanks to abundant wildlife that includes deer, mink, beavers, possums, and over 185 species of birds, Riverwood is recognized as one of the most diverse ecosystems in the watershed — a remarkable fact, given its location in the heart of Mississauga.
We work to connect people of all ages, abilities and cultures to the wonders of nature through programming that includes environmental education, stewardship/conservation, gardening, and nature-based programming for people with special needs.
About this Role:
The Research Assistant (RA's) work will focus on finding, gathering and reporting information about needs of the community as well as gaps in our current service offering, and potential revenue sources to support this work. All of the work completed by the Research Assistant will impact TRC's Strategic Plan for the coming three years. The population of the City of Mississauga is growing rapidly, and this burgeoning population needs healthy spaces for recreation and connection. Rather than assuming and guessing the needs of the population, TRC would like to ensure that there is rigor behind its planning. The Research Assistant's efforts will be key to informing this work.
Responsibilities:
Reporting to the Director of Operations and Finance, this role is responsible for the following tasks and responsibilities:
External Research
Develop a bank of timely community and environmental information upon which TRC will formulate its 2023-2026 Strategic Plan, by:
Researching and collating contact lists of agencies and groups in the GTA that undertake similar activities to TRC
Analyzing this information to find gaps in community programming that TRC could address in a mission-appropriate way
Identifying potential new program partners
Reviewing websites of these agencies and groups to seek out information that could enable TRC to hone its program offerings to meet community needs. This information might include programs, pricing, and staffing structures.
Internal Research
Analyze TRC internal information to help us maximize revenue that will support program priorities.
Review TRC's volunteer database to determine special skills and alignments that could inform programming and/or governance needs
Review TRC's donor database (Raisers' Edge) to gather constituency, employment, engagement and other information that could lead to increased giving
Recommend information-keeping improvements that could yield efficiencies such as cost savings, better alignment between volunteering and donating, and/or clearer communication processes
Writing and Communications
The RA will collate information generated by the above research efforts, and create documentation that presents the outcomes in a user-friendly format, to inform TRC's future planning.
Qualifications
Must be a youth between 15 to 30 years of age (due to funding restrictions)
Must have proven research and analytical skills
Must be comfortable conducting internet research; email and phone inquiries; and phone, zoom and in-person interviews.
Proficiency in Microsoft Office platforms, including Word, Outlook, Excel, and Powerpoint
Interest in, and familiarity with environmental and conservation issues
Interest in learning about and serving community needs
Sensitivity to diversity, equity and inclusion issues and challenges
Experience with Sharepoint is a plus
Attention to detail is a must
Hybrid work model
The Riverwood Conservancy has adopted a hybrid work model. Depending on needs and circumstances, the candidate would have the option to work on-site as little as one day/week and as much as five days/week. When working off-site, the candidate would be providing their own computer and must have the capacity to attend online meetings.
Compensation:
$16/hour for 37.5 hours/week plus 4% vacation pay.
Start date, duration, and hours:
July 7 to August 31, 9:00 to 4:30, Monday to Friday.
How to apply:
Interested candidates are required to submit a resume and cover letter by email (in Word or PDF only please) by 5:00 PM Wednesday May 25 to:
Brian Packham
The Riverwood Conservancy
4300 Riverwood Park Lane
Mississauga, ON L5C 2S7
Info@TheRiverwoodConservancy.org
Please indicate you saw this posting at GoodWork.ca.