CLEAN ENERGY JOBS
Position: Digital Marketing Specialist / Marketing Manager / Media Buyer / Affiliate Manager
Industry: EnergyPal / Renewables / Clean Energy / Solar / Tesla Energy / Technology
Organization: EnergyPal
Location: remote anywhere in Canada / Must be authorized to work and reside in Canada
Job Description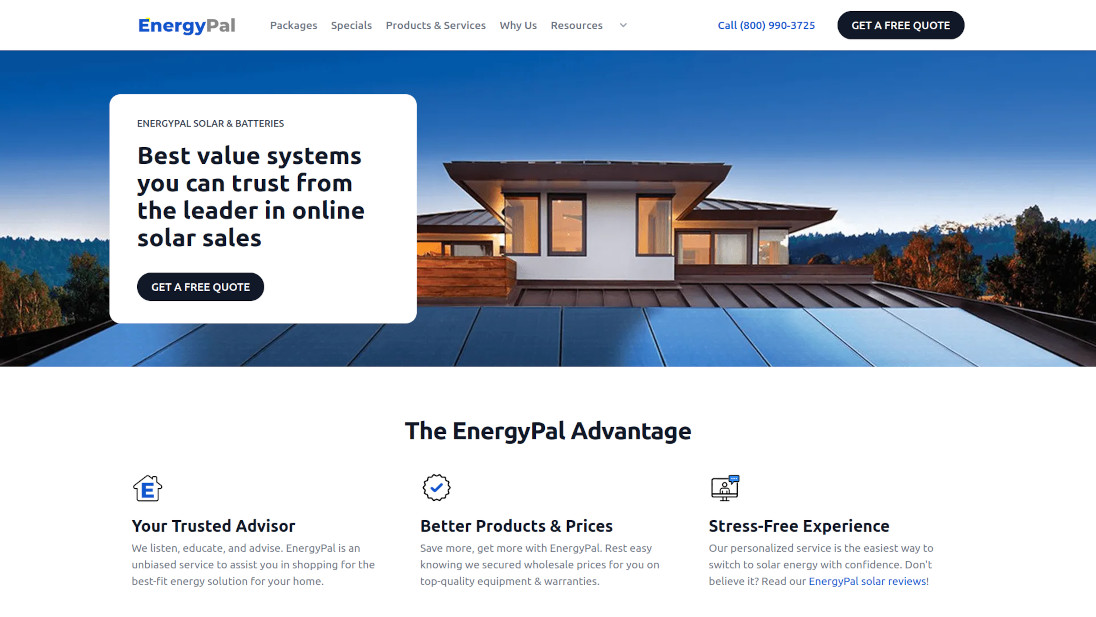 EnergyPal is recognized nationally as a leader in the residential solar and home energy industries. We offer the best deals on solar and home batteries to home owners across the USA and Canada. Sharpen your skills in a clean energy company that's growing rapidly, paying well AND doing social good.
We are seeking quantitative-minded individuals with excitement and interest in Digital Marketing to join our team. This position will be responsible for developing, optimizing, and tracking effective digital marketing campaigns through a variety of online tactics including SEO, SEM, Social and affiliate partner marketing. The Digital Marketing Manager will work with senior management and internal team members to run effective campaigns that deliver on their performance goals. Work requires a sharp mind to exercise discretion in planning and running campaigns as well as advising management regarding campaign performance.
Responsibilities will include:
Planning, producing and deploying digital campaigns
Analyzing key campaign performance and quality control metrics such as revenue per lead, cost per lead, margins, and lead volumes and providing recommendations to management
Researching new digital marketing offerings and tactics and providing recommendations to management
Communicating effectively with management, operations and sales staff as needed
Delivering results from a remote work environment
Note, we will train new hires to use our advanced methodologies for digital marketing and lead generation, therefore the critical skillset for applicants is a strong foundation in math, communication, problem solving, and ability to self-manage. Please apply only if you are very comfortable with math, computers, and digital marketing platforms.
We provide a competitive salary and performance bonus structure. If you're motivated and productive, you will make more than your peers in other careers.
Candidates should submit a resume and then when emailed, take a short online assessment. Thereafter Qualified candidates will be selected for interviews.

EnergyPal is an Equal Opportunity Employer
Contact Name: Careers team
Location: Remote / Must be authorized to work in Canada
Employment Type: Full-Time
Job Type: Digital Media, Advertising, Marketing, Media Buyer, Affiliate Manager
Job Requirements
Bachelor's degree from a four-year college or university with GPA >3.5
Course work in one or more quantitative disciplines: math, computer science, science, engineering, business, economics
Proficient using Excel or Google Sheets and internet software applications
Some experience in online marketing, such as Google Ads and Facebook Advertising
Strong communication, analytical, influencing and problem resolution techniques
Highly organized self-starter
Ability to work remotely under general supervision
To Apply:
If interested, you should submit a resume through the link below, and then when emailed, take a short online assessment. Thereafter Qualified candidates will be selected for interviews.
https://energypal.zohorecruit.com/jobs/Careers/606090000002064130/Digital-Marketing-Manager-for-Clean-Energy?source=GoodWork
Please indicate you saw this posting at GoodWork.ca.