RENEWABLE ENERGY LEADERS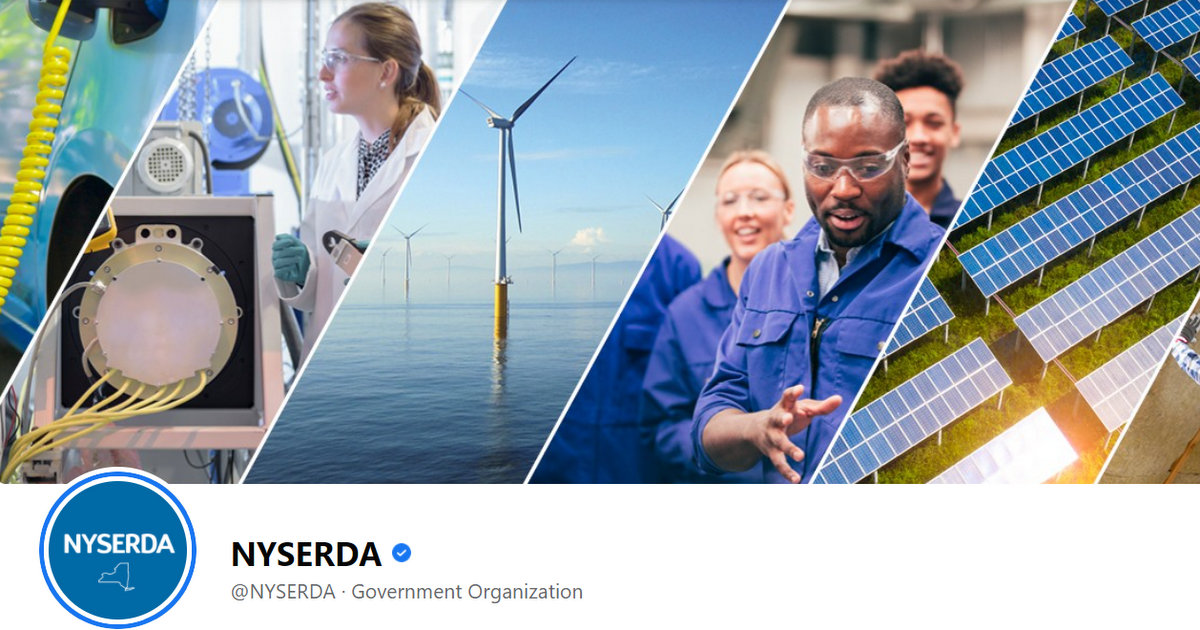 Positions: Renewable Energy Leadership Opportunities
Organization: NYSERDA
Location: anywhere in the United States
Energize Your Career At NYSERDA & Others Will Be Green With Envy
New York is leading the nation in the fight on global climate change and the transition to a clean energy-powered economy. In 2019, Governor Cuomo signed the Climate Leadership and Community Protection Act (CLCPA), the most ambitious climate and clean energy legislation in the country.
The CLCPA requires the State to achieve a zero-emission electricity system by 2040 and reduce greenhouse gas emissions 40 percent below 1990 levels by 2030 and 85 percent by 2050, setting a new standard for states and the nation.
The CLCPA drives investment in clean energy solutions such as wind, solar, energy efficiency and energy storage and ensures that at least 35 percent of the benefits with a goal of 40 percent from clean energy investments are realized by disadvantaged and low-to-moderate income communities. The CLCPA calls for an equitable and just transition to clean energy that creates jobs and continues fostering a green economy as New York State recovers from the COVID-19 pandemic.
Enshrined into law through the CLCPA, New York is on a path to reach its goals of economy wide carbon neutrality and achieving a zero-emissions electricity sector by 2040, faster than any other state. It builds on New York's unprecedented ramp-up of clean energy including:
70 percent of the state's electricity from renewables by 2030, with 100 percent clean electricity sector by 2040
9,000 megawatts of offshore wind by 2035
6,000 megawatts of distributed solar by 2025
3,000 megawatts of energy storage by 2030 – one of the largest in the nation
185 TBtu end-use savings in buildings and industrial facilities below the 2025 energy-use I
To achieve the State's bold clean energy and climate agenda, we're looking for experienced, forward-thinking renewable energy leaders who are passionate about devising innovative solutions to these complex challenges by bringing new perspectives to our teams.
Please visit NYSERDA's Career Page for qualification details:
To Apply:
Please submit one file that includes both your cover letter and resume to recruiter@nyserda.ny.gov .
Include the Position Title (e.g. CFO) & Job Code GOODWORKCA in the Subject Line.
Candidates will be considered based on qualifications and experience. An excellent benefits package is offered.
NYSERDA is committed to equal employment opportunity regardless of race, color, ancestry, religion, sex, national origin, sexual orientation, age, citizenship, marital status, disability, gender identity, or Veteran status. We also consider qualified applicants regardless of criminal histories, consistent with legal requirements. If you have a disability or special need that requires accommodation, please let us know by contacting the Designee for Reasonable Accommodations (DRA) and Americans with Disabilities Act Coordinator which can be found under the Americans with Disabilities Act section of this page labeled as "Reasonable Accommodation Contact Information.
Please indicate you saw this posting at GoodWork.ca.