JOB POSTING
Hiring: Cottage Rental Caretaker / Groundskeeper
Type: part-time paid, plus live-in/housing (see below)
Employer: http://www.ruthgangbar.com
Location: Prince Edward County, Ontario
Dates: June – Oct 2018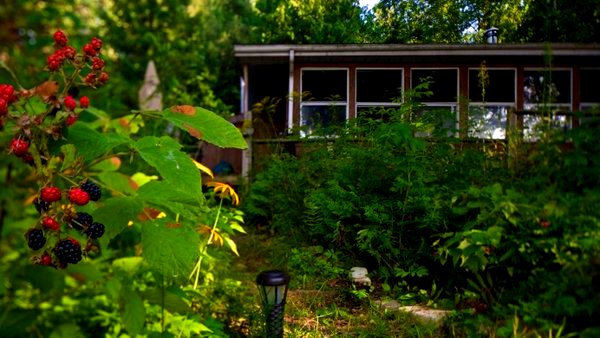 Tasks will include greeting of off-grid cottage rental guests and rental turn-overs requiring light house cleaning and garden maintenance at my cozy waterfront rental cabin.This cottage is located 10 minutes from my main house and garden.  Pay is $15 per hour for skills which could also include excellent communication skills, organic gardening and Permaculture, an artistic zeal for landscaping and possibly some light carpentry.
Work for a few hours a day or up to 16 hours a week. If you're handy and can accomplish garden construction projects or upgrades…it's a bonus and can be negotiatiable with increased hourly rate. Ideal for an energetic, mature, creative, earthy-type who can work independently. All applicants MUST have vehicle.
If you're resident of Prince Edward County, you can work for an hourly fee.
If you require accommodations(which are included in this job posting), my 2-story "Tiny House" is available, fitted with a composting toilet and light cooking facilities. Full shower and kitchen facilities are in the main house, a minute away through the garden.Please apply by forwarding your resume, cover letter and references....mentioning that you found this ad on Goodwork.ca.
Contact: Ruth Gangbar ruth

ruthgangbar.com*
Please indicate you saw this posting at GoodWork.ca.
*Email: The e-mail address above has been masked to prevent spam. Please copy the address or type it manually, add the @ sign, remove "mask" and any spaces.