PROGRAM MANAGER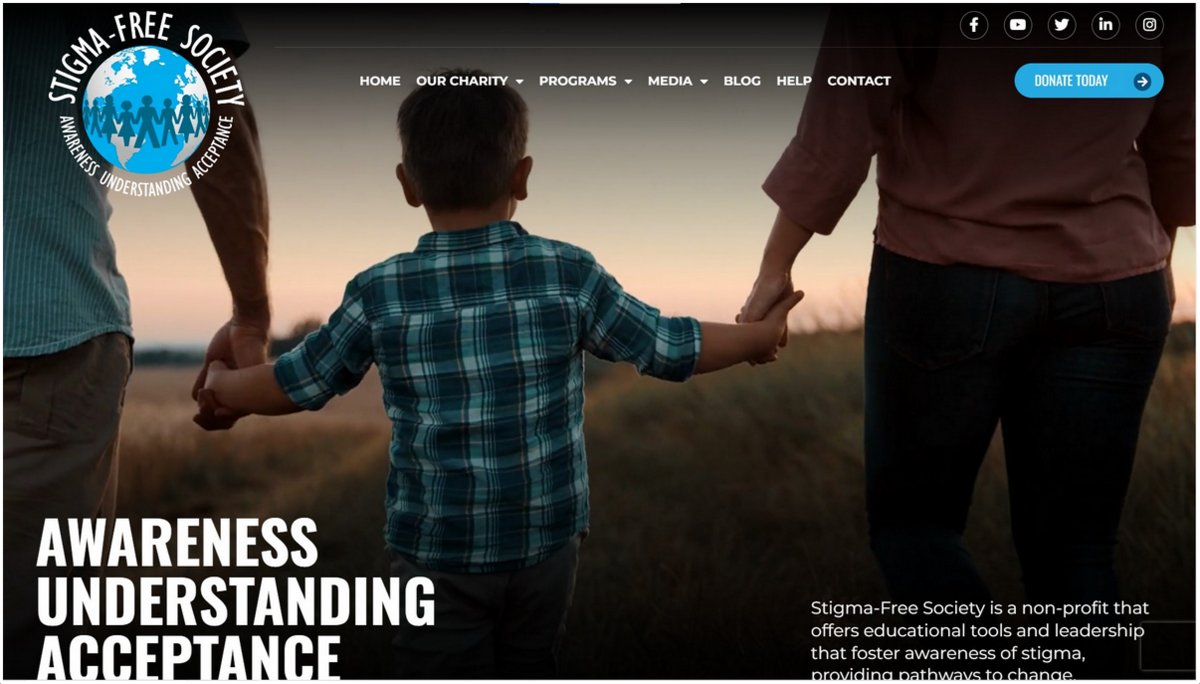 Hiring: Programs Manager
Organization: Stigma-Free Society
Location: 100% Remote (Candidate must be in Canada PST or MST Time Zones)
Job Summary:
The Stigma-Free Society is eagerly searching for an inspired Programs Manager to lead and orchestrate a variety of programs and initiatives aimed at championing mental health awareness, dismantling stigma, and nurturing community wellbeing. The perfect candidate embodies a background in education and/or mental health, along with a comprehensive understanding of the dynamic world of nonprofit work.
If you possess knowledge of rural and school mental health programming, then you are reading the right job posting!
In the capacity of Programs Manager, you will hold a central role, propelling forward innovative solutions and embracing a growth-oriented perspective in synchronization with our team. This position presents an exceptional chance to steer influential initiatives that seamlessly adapt to the ever-changing needs and trends of our community.
If you possess a passion for innovation and hold a vision of expanding nationally within the dynamic landscape of our existing program suite, we are in search of you. Your forward-looking mindset, combined with the ability to leverage our firmly established resources, will pave the way for impactful results. Our objective is to capitalize on our current accomplishments, broadening our influence through strategic partnerships, purposeful program advancement, and adept communication.
Furthermore, we encourage candidates to demonstrate their adaptability in working within our existing organizational structure and programs while also introducing innovative perspectives and creative future enhancements. This harmonious blend of tradition and innovation aligns seamlessly with our dedication to continuous improvement and progressive growth.
If this resonates with your professional expertise, we eagerly anticipate receiving your application and potentially welcoming you into our dynamic team.
1. Program and Content Management:
Implement and promote current programs with strategic future development to effectively address mental health issues and reduce stigma, with a specific focus on schools and rural communities.
Collaborate closely with stakeholders to ensure that programs are culturally sensitive, inclusive, and aligned with the diverse needs of the community.
Exercise meticulous monitoring of program progress, tracking outcomes to optimize program impact and effectiveness.
Manages and monitors all content that exists on our toolkits/sites and gives direction to content writers on topical content, ensuring alignment with program objectives.
Oversee our content writer, providing strategic guidance on content creation and editing. Your contribution will play a significant role in ensuring our toolkits content aligns seamlessly with our program objectives.
We anticipate that this role will gradually assume responsibility for the French translation project that involves managing volunteer translators and managing content allocation.
2. Volunteer Management and Community Engagement:
Spearhead the selection, training, and mentorship of diverse virtual volunteers, including virtual presenters, who play a pivotal role in effective program delivery and community empowerment.
Establish robust partnerships with virtual community organizations, schools, and other stakeholders to extend the reach and impact of programs, cultivating a shared commitment to destigmatize mental health across digital platforms.
Cultivate a dynamic virtual volunteer network by providing continuous guidance and support, ensuring their alignment with the Society's mission and values while acknowledging the remote nature of the role.
3. Program Promotion and Outreach:
Expertly utilize various online platforms, including the understanding of social media networks and digital tools, to strategically promote programs, events, and resources in the virtual realm. SFS has a Social Media Marketer, so the role only requires contributing ideas, having knowledge and understanding.
Spearhead the facilitation of virtual events, webinars, and workshops, capitalizing on technology to enhance community engagement and awareness.
Manage and collaborate closely with the Content Writer, leveraging your understanding of social media platforms to review and enhance social media content, newsletters, blogs, and other forms of digital communication, ensuring impactful messaging.
Lead the creation of comprehensive marketing blueprints in partnership with the President, aimed at effectively promoting both the Stigma-Free School Program and the Rural Mental Wellness Program.
Develop a profound comprehension of the role that different media and digital platforms play in promoting mental health awareness and stigma reduction, exploring innovative ways to engage with these platforms and amplify program reach in the virtual landscape.
4. Program Evaluation and Reporting:
Collaborate effectively with the SFS Evaluation Specialist to develop and implement program monitoring and evaluation frameworks, ensuring the collection of meaningful data to assess program effectiveness and measure outcomes. Role is not responsible for in-depth analysis and evaluation of programs.
Skillfully analyze data using tools like SurveyMonkey and Google Analytics, extracting valuable insights that inform evidence-based decisions for program improvement.
Work closely with the Evaluation Specialist to prepare insights that communicate program progress, outcomes, and participant feedback to Executive, internal stakeholders, and funders.
Actively contribute to the future enhancement of programs based on the evaluation results and valuable insights from participant input, ensuring ongoing program growth and effectiveness.
5. Education System Collaboration:
Collaborate closely with educational K12 institutions and staff within the BC School System to ensure seamless alignment of program activities with educational expectations and priorities.
Develop and facilitate engaging virtual professional development sessions and workshops for educators and school staff, leveraging your deep understanding of both mental health advocacy and nonprofit dynamics to deliver impactful training.
Actively engage with Indigenous communities and agricultural stakeholders, fostering partnerships that enable the effective promotion and implementation of our School and Rural Mental Wellness Programs within these specialized contexts.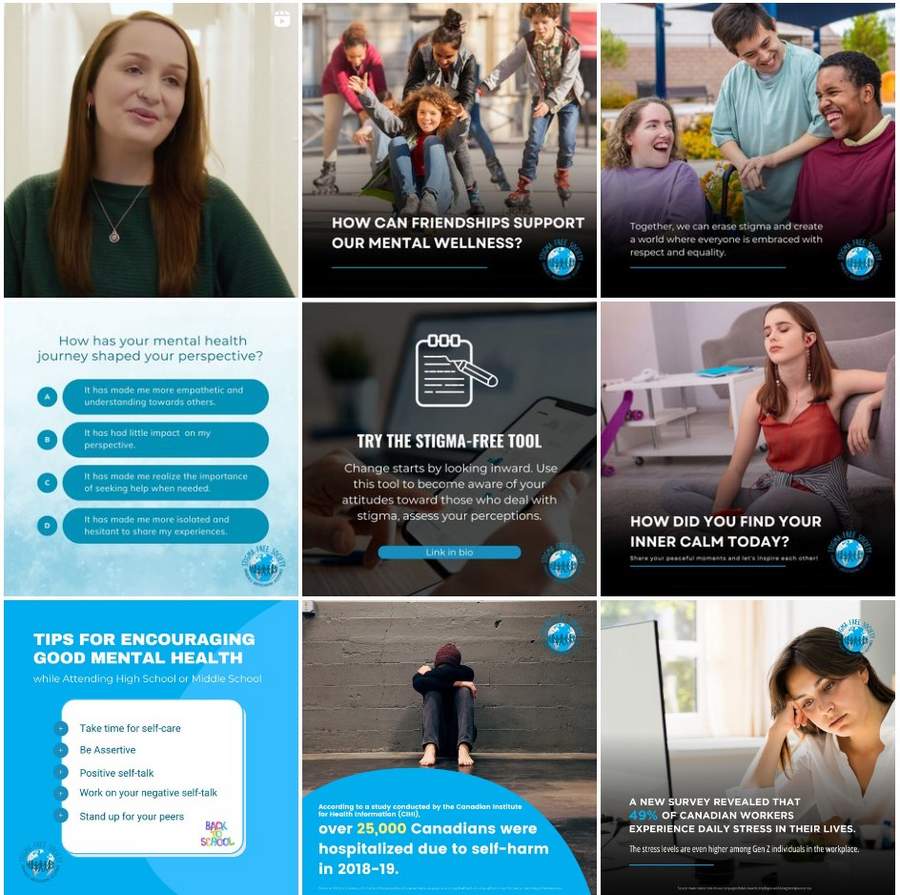 Required Skills:
A bachelor's degree or equivalent experience in education, mental health, or a related field is preferred, plus marketing experience is a bonus.
Demonstrable expertise in mental health issues, stigma reduction strategies, and strong advocacy for mental health.
Knowledge of youth based, and rural mental health approaches is ideal.
A minimum of 5 years of hands-on experience in program development, implementation, and management within the nonprofit sector.
Exceptional organizational, time management, and project management skills.
Proven ability to effectively engage and collaborate with diverse stakeholders, including volunteers, community partners, and educational institutions.
Proficiency in utilizing software tools, including Microsoft Office applications (Word, Excel), video conferencing platforms (Zoom), and collaboration tools (Microsoft Teams).
Exceptional written and verbal communication skills for impactful program promotion, content creation, and stakeholder engagement.
Familiarity with peer support programs is advantageous.
Knowledge of Canadian education systems is highly desirable.
Complete various tasks as assigned by the President and Operations Manager
Ideally, you have 5+ years of experience working within a nonprofit organization in Canada.
French/English Bilingual is a definite asset.
*Applicants who meet the initial screening criteria will be invited to complete a brief assignment and submit a short, prerecorded video as part of the interview process.
Notes:
This position reports to the President, who leads the organization, with oversight from the Operations and Engagement Manager for the first 3 months. Following the 3-month probationary period, the position reports directly to the Operations Manager, who is responsible for staff and the day-to-day operations of SFS.
We recognize that every applicant brings a unique blend of experiences and skills to the table. While we have outlined our preferred qualifications, we wholeheartedly encourage candidates who may not meet every criterion to still apply. We value diversity in perspectives and approaches, and we are excited to learn about the distinctive strengths you can contribute to our team. Your individuality is a key ingredient in our collaborative journey towards destigmatizing mental health and enhancing community wellbeing.
"We are committed to fostering diversity and providing equal opportunity for all applicants, recognizing and valuing the unique strengths each individual brings to our team."
Pay: $30/hour
Full-Time: 40 hours a week
Location: 100% Remote (Candidate must be in Canada PST or MST Time Zones)
Modest Benefits Package upon successfully fulfilling 3-month probation.
To apply for this position, please submit your resume and a cover letter outlining your qualifications and passion for our mission to Andrea.Paquette@stigmafreesociety.com by October 8, 2023. Please indicate you saw this posting at GoodWork. We encourage early applications, as interviews will commence upon receiving qualified submissions.
If selected for further consideration, candidates will be invited to create a pre-recorded video showcasing their skills and expertise, along with a brief written assignment.