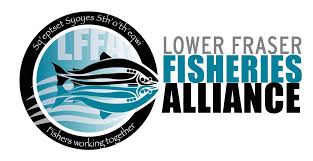 ABBOTSFORD JOBS
Job Title: Program Coordinator
Organization: Lower Fraser Fisheries Alliance (LFFA)
Location: Abbotsford, BC
Term: Full-time Position to March 31, 2021. Possibility of extension subject to funding.
Start date: ASAP
Wage: Competitive, negotiable subject to experience and qualifications
Reports to: LFFA Program Manager
Background:
The Lower Fraser Fisheries Alliance currently comprised of thirty First Nation communities from the mouth of the Fraser River to the Fraser Canyon of which twenty-three are signatories to the LFFA Society. The organization is guided by an Executive Committee who is directed by the leadership of the Lower Fraser First Nations. The LFFA is in an exciting stage of development that advocates and supports collaboration of First Nation communities, leaders and their members.
The fishery initiatives include coordination of fishery dialogue forums, capacity building, engagement with DFO and other fishery organizations, and development of fisheries management frameworks.
Basic Functions:
Coordination of the Fisheries Program activities specifically in the following Key Result Areas (KRAs): a) assist staff with coordination of their fisheries proposals and projects b) perform monitoring and evaluation of LFFA proposals and funding opportunities c) provide coordination support to the Working Groups and LFFA Forums d) and performs other tasks, duties and responsibilities as so directed by the immediate supervisor.
Activities will include:
Coordinate Information Technology and operational contracts (i.e. Cell phone, vendors, etc.) for the LFFA organization.
Assist with coordination and annual planning, of LFFA Forums, engagements and Working Group meetings.
Assist in the research, interpretation and analysis of the fisheries program.
Assist in policy, personnel and human resource development, record keeping and data base management systems.
Assist with development and implementation of communications, branding and information management strategies.
Coordination of audio and technical equipment set up for LFFA Forums, meetings and conferences.
Assist fisheries program staff with financial and narrative reports for LFFA agreements and contracts.
Perform other tasks as assigned and as so directed by the immediate supervisor.
SKILLS AND KNOWLEDGE REQUIRED:
1 – 2 years of Post-Secondary educational courses in Business Administration, Information Management or Fisheries Technician or 2-4 years of relevant on-the-job training and work experience.
Knowledge and experience on the fisheries program and DFO related programs
Proficient in MS Office programming, intermediate/advanced computer and typing skills.
Excellent verbal and written communication skills and proven ability to establish rapport with people of all educational and occupational backgrounds.
Excellent organizational and time management skills.
Demonstrated interpersonal skills that promote mutually beneficial and respectful professional relationships.
Practical knowledge of federal, provincial and aboriginal organizations.
Professional commitment, flexibility and good problem and dispute resolution skills.
Ability to balance competing priorities and work under pressure.
Valid Class 5 B.C. Driver's License required.
Criminal Records Check required.
Other Requirements/assets:
At minimum, a Grade 12 education with Post-Secondary courses in Business Administration, Public Relations, Journalism, Information Management and/or Communications;
Three years of experience working in a similar position.
Demonstrated leadership and team building skills.
Experience generating and maintaining electronic distribution lists
Application Deadline: This employment opportunity will remain posted at lffa.ca until the position has been filled.
To Apply:

Interested candidates should submit their resume, 3 letters of reference and cover letter to:
Attn: Rosalie Hope , Program Manager
Lower Fraser Fisheries Alliance
2788 Sumas Mtn. Rd.
Abbotsford BC V3G 2J2
Tel: 604-217-5585
E mail: rosalie.hope@lffa.ca
Only those selected for an interview will be contacted. Preference is given to persons of Aboriginal ancestry as per Section 41 of the Human Rights Code.
Please indicate you saw this posting at GoodWork.ca.