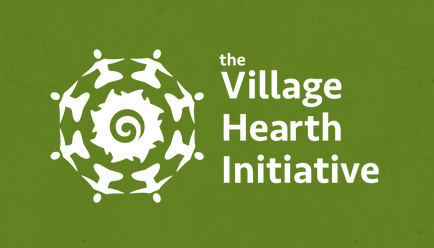 TEACHING JOBS
Position: Grade 7 & 8 Lead Teacher
Organization: The Village Hearth Initiative
Location: Guelph, Ontario
Type: Permanent Full Time (~40 hours/ week)
Salary: $40,000 - $46,000 per year
---
The Village Hearth Community School (VHCS) is a community based private school operating out of the Shelldale Family Gateway. The VHCS is a partnering organization of the Shelldale Center and supports it's objectives through our programs.
We offer a unique hybrid educational option for local families; focusing on meeting every child where they are at in their educational journey.
The VHCS is looking for a Grade 7 & 8 Lead Teacher. The VHCS 7/8 program would be inspired by a Montessori Erdkinder approach. This role is suited for someone who believes in alternative educational paths and has a firm belief in the overall vision of the VHCS. The Lead Teacher would be responsible for both academic curriculum indoors and attributes based learning outdoors.
This position is best suited for someone who has a strong interest in the natural world and community based initiatives. Following an Erdkinder approach, the VHCS 7 & 8 program will have an emphasis on connecting students to the broader community through land-based projects such as urban agriculture, fundraising initiatives, and environmental stewardship. This position would start as early as June 1 2022, with negotiable start time for planning.
Qualifications
Bachelor of Education
Must hold OCT intermediate level qualifications or equivalent
Minimum 1-2 years classroom teaching experience
French is a strong asset
Understanding of the grade 7 and 8 Ontario curriculum
General understanding of Montessori (Erdkinder) methods and pedagogy
Experience working in alternative education models is an asset
Understanding and familiarity with elements of nature connection and outdoor education
Familiarity with the Attributes based model of Nature Connection is an asset
Experience in curriculum and program design
Excellent classroom management skills and abilities
Excellent organization and planning abilities
Understanding of trauma informed teaching practices
Understanding of restorative discipline practices
Strong interest in the natural world and outdoor education
Role & Responsibilities
Lead and teach the VHCS Grade 7/ 8 Program from September - June
Half day indoor/half day outdoor curriculum delivery
Day to day classroom planning and preparation
Monthly/Yearly curriculum planning (ie. curriculum blocks, culture focus, long term projects, seasonal focused projects)
Design and implement the grade 7/8 program to integrate with the Shelldale Farm Park and The Seed Kitchen Program
Tracking student academic progression (ie. report cards, parent teacher interviews)
Regular student assessment (ie. marking and assessing individual work and projects)
Identifying student individual needs (ie. developing IEPs, assessing varying academic levels)
Work closely with VHCS Leadership Team (Director, Principal and Managing Director)
Communicate with parents/caregivers when necessary
Work in conjunction with Montessori Teachers & Outdoor Lead Staff
Assessing classroom needs (ie. materials, supplies, PPE, furniture)
To Apply:
Please submit Cover letter, resume and references to Ciana Hamilton at info@villagehearthinitiative.ca
Please indicate you saw this posting at GoodWork.
Application Deadline Jan 29 2022
Successful applicants will be contacted for interviews will happen February 4 & 11 2022