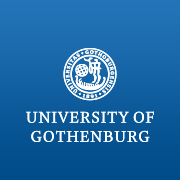 Postdoctoral Fellowships
— APPLICATIONS STILL OPEN DUE TO COVID, FLEXIBLE START DATE

Positions: Postdoctoral researcher, full-time salaried for 2 years with possibility of renewal. Anticipated start date in late 2021 or later
University: University of Gothenburg with possibility of some remote work (in Canada, as required, during Covid)
Location: Sweden / international applicants welcome
Two Postdoctoral Research Positions at The University of Gothenburg in the fields of Microbiology / Molecular Biology / Analytical Chemistry / Aquaculture
Do you want to work on research projects within the framework of sustainability and develop new innovative processes to solve industrial problems? Do you have good laboratory skills and enjoy leading applied research projects? Our team (team leader is Canadian) is looking for candidates who have PhDs in a relevant field and who would enjoy working as part of large international projects involving several European laboratories, as well as industry partners and research collaborators in various locations (Asia, Australia and Canada).
The first position is part of a project examining the role of microbial populations in recirculating aquaculture systems (RAS), anaerobic digesters and in hydroponics (HYP) units with the goal of better understanding conditions that will maximise beneficial transfers of microbes and their products among components of aquaponics systems. The second position will involve work on bacterial relationships related to biofloc, biofilms and pathogens within recirculating aquaculture (RAS) hatcheries.
The researcher will be responsible for i) running applied experiments in several different labs, thus requiring flexibility for extended stays in various locations as well as international travel to participate in meetings, working groups, conferences and visits with research partners; ii) advising students in their scientific research, including research design and statistical analyses; iii) leading occasional outreach activities (e.g. training courses, field days, workshops events) and working with a wide range of personnel to accomplish research tasks (e.g. students, academic and extension personnel within the consortium, biotechnologists, investors / industry).
The positions are research-focused, but also require strong leadership and interpersonal skills; you must be comfortable interacting with a range of interdisciplinary researchers and leading new strategic research directions. There is latitute within topics to develop areas of interest based on your skills and desired directions. You will be working with experts from aquaculture, engineering and food science.
As a successful candidate, you will be a dynamic, highly motivated individual with demonstrated leadership and project management experience, and prior training in a relevant scientific field (e.g. you must have a PhD in molecular biology, microbiology, analytical chemistry, aquaculture, veterinary science; other fields may be considered).
The positions are full-time for initial 2-year contracts and require excellent English proficiency. They are open to all international applicants (Swedish visas/residency can be arranged).
Once the Covid situation allows, you will have the opportunity in this position to travel for extended periods internationally. Salary is highly competitive and paid in Swedish kroner, with excellent benefits including health coverage, five weeks of paid vacation and considerable paid travel.  For more information contact alyssa.joyce@gu.se
Please indicate you saw this posting at GoodWork.ca.