LOCAL FARMS, LOCAL FARMERS, LOCAL FOOD
Position: Executive Director
Organization: Farms at Work
Location: Peterborough, Ontario / hybrid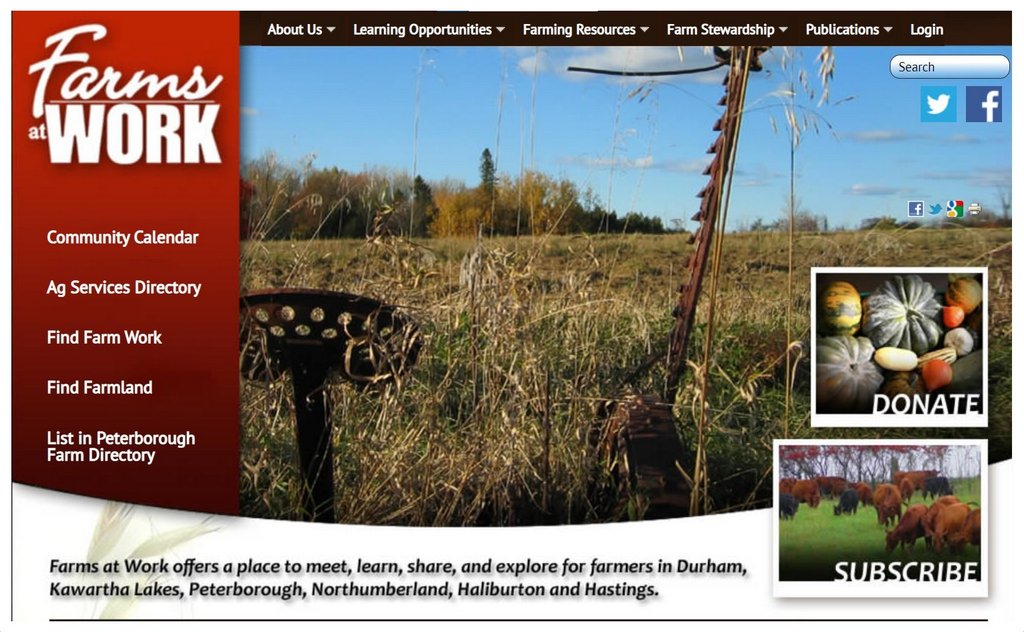 Who You Are
You are a solutions-oriented person who has a passion for supporting farmers and building food systems. You are resourceful, collaborative and know how to see a strategic plan through from start to finish. You are a confident, compassionate, adaptable leader with strong communication skills and personal goals aligned with Farms at Work's Corporate Objects (below).
What you will be responsible for:
Leading all operational activities of Farms at Work in a manner that supports and guides the organization's mission, including
Providing leadership and direction to the organization; working in concert with the Board in developing high-level strategic plans
Fiscal management: operating within the approved budget, ensuring maximum resource utilization, and maintaining the organization in a positive financial position
Developing fundraising plans to meet the organization's financial needs, including identification of prospective donors, revenue-generating programs/events and grants
Serving as Farm's at Work's primary spokesperson to the organization's constituents, the media, and the general public; marketing/communications - delivering on-brand communications
Establishing and maintaining relationships with other organizations to strategically enhance Farm's at Work's Mission.
Developing annual operating plans and budgets, with specific deliverables
Establishing employment and administrative policies and procedures for all functions and for the day-to-day operation of the organization
Hiring, managing, and retention of competent, qualified staff
What you bring to the table:
Minimum 7 years of experience, with post-secondary education in a related field (or an equivalent combination of work experience & education
Proven success in leadership and stakeholder relations
Experience setting and following through operational plans
Proven practical experience and knowledge in the food and farming sector
Who We Are
Farms at Work is a non-profit organization, working to support a thriving farm community through providing space for experimentation, demonstration, hands-on learning, knowledge sharing and community building.
We are strongly committed to these purposes:
To advance education for farmers and prospective farmers by providing opportunities for learning and mentorship in agriculture
To advance education by providing opportunities for the public to increase understanding and appreciation of farming, food systems and community food security
To protect the environment for the benefit of the public through researching, demonstrating and supporting food and farming systems that conserve or restore ecosystem health
To protect farmland for the benefit of the public by acquiring interests in, managing and facilitating access to farmland for farmers
Position Details
Salary offered will be commensurate with experience in the range of $60,000 - $68,000
Farms at Work maintains an office in Peterborough. In-person as well as remote work may be appropriate depending on the circumstances. Preference will be given to candidates living in the immediate area and travel within the region is required. Evening and weekend work may occasionally be required.
How to Apply
Interested applicants should submit an up-to-date resume and cover letter with "Executive Director" in the subject line to board@farmsatwork.ca by 5PM on August 15, 2022.
Please indicate you saw this posting at GoodWork.
We appreciate the interest of all those who apply for this position. We will contact only those invited for an interview within two weeks of August 15, 2022
Farms at Work is strongly committed to creating a diverse workplace environment and we welcome and encourage applications from the communities we serve. We are proud to be an equal opportunity employer.