PERMACULTURE HOMESTEAD
Hiring: Permaculture farm gardener
Farm: Riverbank farm
Location: Grey County, near Markdale, Ontario
Housing: optional accom., see below
Riverbank is a non-commercial farm, a private homestead bursting with all kinds of life, which we curate in some places/times and leave untouched in other places/times. We have cattle, goats, pigs, chickens, ducks, rabbits, cats and dogs — and also share the land with too many wild creatures to list. We are still expanding gardens and need the help of a responsible, hard working person to participate in a variety of outdoor projects and garden maintenance. For example:
planting, mulching, composting, weeding, broadforking, pruning, harvesting
making and applying compost teas
building new permanent garden beds ("lasagna" style)
finishing touches on a new pond
hardscaping, primarily with flagstones and rocks
trail building
hedgerow building
numerous other projects as they arise, depending on your interests and skills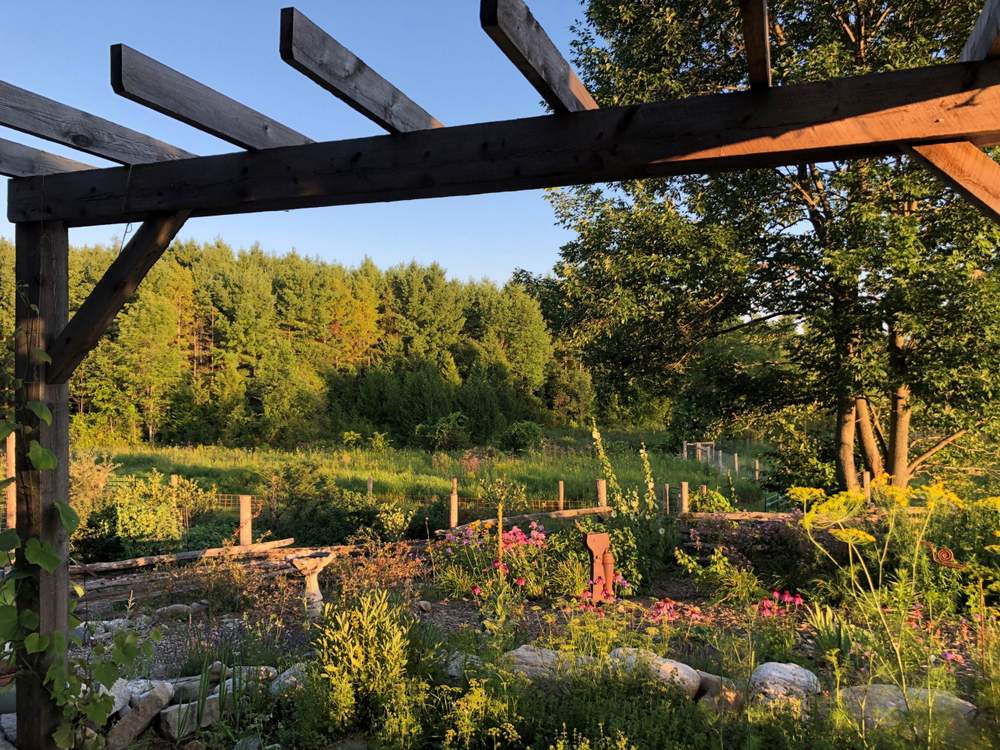 Gardening experience, plant knowledge, good judgment, self-direction, an eye for aesthetic effect, attention to detail and practical familiarity with permaculture principles are necessary qualifications. Basic carpentry skills, familiarity with power tools, abiliity to drive tractor are all helpful although not essential.
We will pay $25/hour (possibly more after a trial period, if you're over-qualified) for about 15-20 hours/week. The hours are flexible, but weekdays only. If you are coming from a distance, we have a private, comfortable studio apartment for you to stay in 2-4 nights per week, depending on what best suits your schedule. We will usually eat lunch together and you are free to enjoy the farm and surrounding areas in your leisure hours.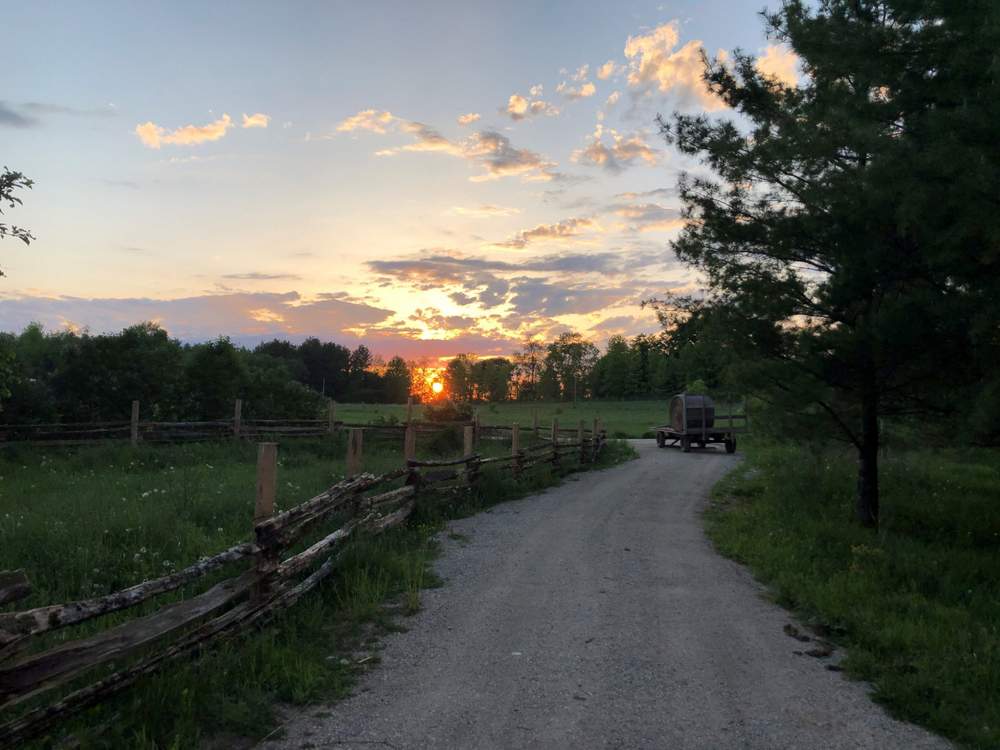 This job may be 3-season, ongoing (deep winter excepted). In autumn the work shifts to harvesting and preserving food. We also make soap, candles etc. It is an ideal opportunity for someone who would like to spend lots of time outdoors and experience life on a homestead, but who may still have part-time commitments elsewhere.
To apply, please send your resume (as a PDF file) and a cover email to
amy at riverbankfarm dot ca
Please indicate you saw this posting at GoodWork.ca.