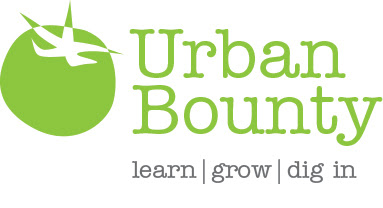 RESILIENT LOCAL FOOD & AGRICULTURE
Position: Fruit Gleaning Program Internship
Type: age 30 & under / 8 week summer jobs
Organization: Urban Bounty
Location: Richmond, Metro Vancouver BC
Urban Bounty (UB) is a registered charity aspiring to create a resilient local food system through education, advocacy, and community-building initiatives. We are a small team of staff supported by volunteers all passionate about urban agriculture and food security.
We live the values of the Richmond Food Charter and we courageously engage our community to address challenges. We build community and have fun doing it and hope to create long-term, tangible, systemic results.
We acknowledge that we live, work and play on the ancestral, traditional, and unceded territory of Musqueam peoples.
Requirements:
These positions are supported by the Canada Summer Jobs Program. For funding, the candidate must be:
15-30 years old
Be a Canadian citizen
Have a valid Social Insurance Number at the start of employment and be legally entitled to work in Canada
Physically mobile, able and willing to move through a range of outdoor work environments, including lifting (maximum of 50 pounds) and digging in gardens.
Fruit pick sites are located across Richmond and the candidate must have a clean Class 7/5 driver abstract. Candidate must meet Modo's driving standard to use the Urban Bounty Modo membership or use a personal vehicle (mileage will be reimbursed at $0.61cents/km)
Ability to work flexible hours, including weekends. Tech-savvy, and proficient in word processing, databases, email, blogging, and social media.
Must show proof of vaccination and adhere to the Urban Bounty COVID policy
Have or ability to get: Criminal record check with vulnerable sector search
JOB POSTING #286 - FRUIT GLEANING PROGRAM INTERNSHIP - May 2022 and July 2022
Working with the Urban Agriculture Program Coordinator, the intern will assist with the Fruit Gleaning Program through the summer. Our fruit recovery or "gleaning" program collects surplus produce from homeowner and community partner fruit trees. This practice reduces waste and brings people together to improve a community's food security status. The Fruit Recovery Program aims to pick fruit with volunteers from private property and donate it to community partners such as the Food Bank.
Tasks and Responsibilities:
Be comfortable leading groups of volunteers and being in charge of their safety.
Assist with scheduling fruit gleaning picks with homeowners and volunteers, leading fruit picks, sorting fruit, and delivering fruit to community partners.
Support administrative tasks such as data entry, email communication, survey evaluation, reports
Manage the social media for the program, including creating posters and contributing to the society's monthly newsletter. Demonstrate creative ways to promote and reach a greater audience for the program.
You need excellent organization and interpersonal skills to succeed in this role.
Location
This position is based primarily out of the Urban Bounty office which is centrally located in Paulik Park in Richmond, BC. Travel around Richmond will be required for in-person program delivery, and events. Administrative work may be done virtually with advance notice.
Start date: May 2022 for one position and July 2022 for a second position
Hours: 30 hours per week for an eight-week period. Hours are typically Mon-Fri 8:30 AM to 4:30 PM with occasional weekends. Flexibility in hours of work to be agreed upon with the Executive Director.
Pay: $18.00 with 4% Mandatory Employer Related Costs (MERC's), Employment Insurance (EI), Canadian Pension Plan (CPP), and mandatory vacation pay (paid out at each pay period).
Application Details
Please send cover letter and resume to the attention of the Executive Director at director@urbanbounty.ca
Please indicate you saw this posting at GoodWork.ca.