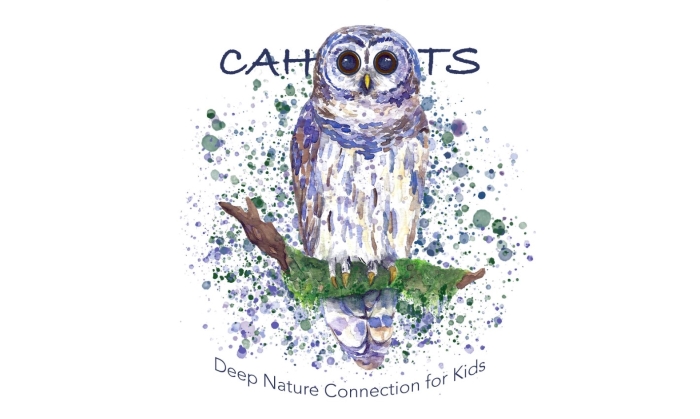 OUTDOOR LEADER/MENTOR
Are you passionate about 8 Shields Coyote mentoring and love working on a team with nature-loving folks?  Would you love to live on beautiful Salt Spring Island where you can do meaningful deep nature connection work within a supportive, vibrant community?   
Position: 8 Shields Outdoor Program Lead Mentor
Program: CAHOOTS Outdoor Program
Location: Salt Spring Island, BC
Commuting: If you commute from Victoria, BC or an outer island, ferry costs can be covered.
Housing: For the right candidate, we can point you in the right direction for housing and additional part time work to meet your home and financial needs in order to thrive on this wonderful, community-oriented island.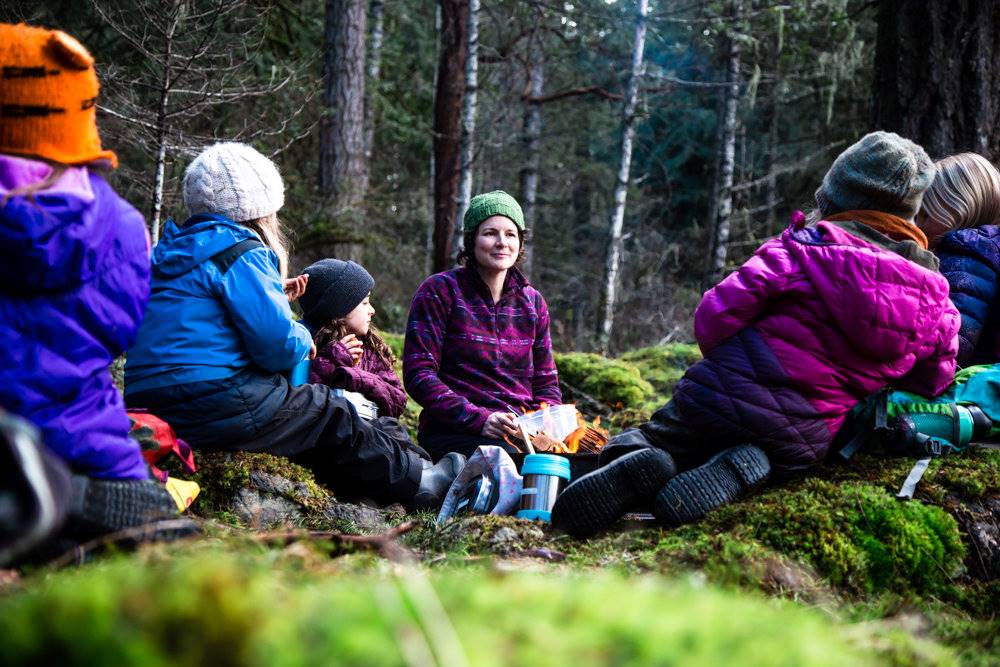 Start date: September 2021
Duration: Sept 2021-June 2022 (with 5 weeks off in the winter)
Wage: $20- 25/hour depending on experience
Hours:
Option to work 1 or 2 days per week.
For the right candidate we can point you in the right direction for housing and additional part time work
About CAHOOTS Outdoor Program:
CAHOOTS offers nature based programs for kids on Salt Spring Island, BC. We use music, storytelling, sit spot, games, and much more to foster deep nature connection. We work primarily with children in rural, forested areas, delivering innovative outdoor programming based on the 8 Shields Method.
CAHOOTS is an outdoor program started 3 years ago by Director and Lead Mentor Vanya Laporte. Vanya has worked within the 8 Shields Method leading, co-facilitating, and doing administrative work for 8+ years. Vanya is looking for an experienced Program Lead to join her as CAHOOTS expands to meet the needs of the community. Vanya has worked as an Outdoor Program Coordinator at Evergreen and volunteered with the P.I.N.E Project in Toronto, and worked at WOLF Kids with Wisdom of the Earth here on Salt Spring Island. She is also a Registered Clinical Counsellor who does mindfulness and nature-based counselling. She loves to bring songs and movement, stories and games to her outdoor programs as well as introducing kid-friendly mindfulness tools for helping to navigate the internal compass; emotions and conflict.
Position summary:
CAHOOTS is seeking a part-time Outdoor Program Lead Mentor for 1-2 days a week for kids ages 6-10. You MUST have 8 Shields prior experience!
If you're passionate about the outdoors and working with children, you have experience running programs for children using the 8 Shields method, and you are looking for a fulfilling outdoor job on gorgeous Salt Spring Island this position may be ideal for you! You would be responsible for co-planning and co-leading a program one-two days a week with a team of two other mentors. We generally have a 1 to 6 ratio of mentors to children. We work with mostly homelearner families.
We often have neurodiverse children join our group so if you have experience with this population please highlight.
Victoria is only a 35 minute ferry ride away and for the right candidate we would pay ferry costs each week to have you join our team.  We can also point you in the right direction to secure housing and additional part time work on Salt Spring Island.  
There is a thriving, supportive, deep nature connection community here on Salt Spring Island and the surrounding Victoria area. We live in an 8 Shields hub where the annual Art of Mentoring is offered each summer!  
Position responsibilities:
Facilitate positive learning and recreational experiences in nature with kids ages 6-10
Lead and plan nature-based programs within the 8 Shields philosophy.
Co-facilitate and co-plan with other mentors.
Be prepared to work outdoors in all weather conditions.
Qualifications and requirements:
Experience mentoring within the 8 Shields Method (required).
Criminal Record Check updated for September.
Updated Standard First Aid and CPR-C or higher. 
Minimum 2 years experience working with children in a mentorship role.
Naturalist knowledge of local ecosystems.
Specific experience with a variety of primitive skills such as: fire making, shelter building, plant identification, tool making, wild crafting, etc.
Have good communication, time management, and organizational skills.
Show maturity and the ability to practice good judgment.
Application Procedure:
Please submit a resume and cover letter to Vanya: cahootsforkids(at)gmail.com
Please indicate you saw this posting at GoodWork.
Call Vanya with any questions: 250 530 9898 | Visit our Facebook Group