FOREST SCHOOL / ECE JOBS
Positions: Full-time (1 position) & Part-time (1 position) Forest School Educator (Early Childhood Educator)
Organization: The Nest Forest School (Rivers to Ridges)
Location: Whitehorse, Yukon
Program Overview
The Nest Forest School serves young children ages 3-5. We encourage learners to develop a deep sense of place through understanding their role in the natural world. Our teaching is guided by the local landscape, Traditional Territories, and learner curiosity. We work to customize our programming around learners' passions and seasonal changes. We aim to build a foundation for a healthy start for children by fostering a deep sense of curiosity and by holding space for significant amounts of outdoor, child-led play.
Job Overview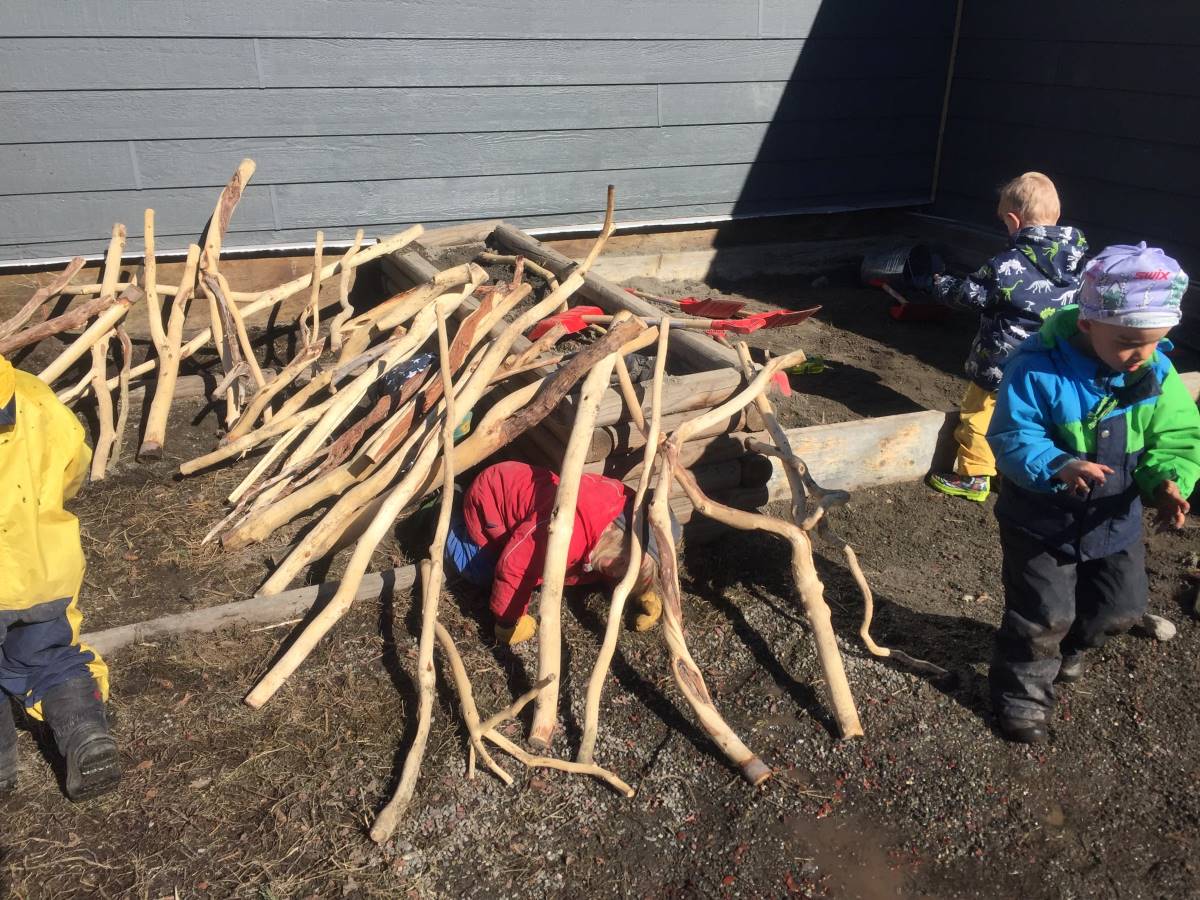 We are looking for two engaging, creative and dynamic individuals to fill the role of Full-time (1 position) + Part-time (1 position) Forest School Educator at The Nest. You will join our small and intimate team! We are looking for folks who take initiative, are self-starters, and are excited to take on the roles of co-educators. Together with the team, you will be responsible for bringing the program to life for young children ages 3-5 each day when The Nest is in session.
During program sessions, you will be present and focused on the children's safety and experience. You will prioritize regular routines, consistency, and outdoor exploratory time in all seasons including Yukon winter conditions. After program sessions, you may be engaging with parents/guardians, debriefing with other staff, gathering and maintaining program materials, preparing for the next day, and other tasks as they come up.
The ideal candidates will be self-motivated and organized, passionate about outdoor learning, and able to reach out to children and create relationships based on mutual trust and mentoring support. The goal is to help sustain the program by fostering curiosity in young children, and to be a dedicated ally in the process of wilderness learning.
Responsibilities
You will be working with your co-educators (as well as alongside other staff & volunteers) on the ground, both indoors and out, to support the learning and development of the participants. Your role may include aspects of the following (and other duties as required):
Co-designing and leading daily routines and plan appropriate creative outdoor learning experiences for children
Liaising respectfully with Elders, Knowledge Holders, and other visiting guests or community specialists
Supporting organizational anti-oppression and reconciliation efforts
Differentiating learning approaches for children based on a variety of needs
Using skills-based instruction, as well as an awareness-building approach, to teach topics ranging from shelter-building, wildlife tracking, bird language, storytelling, wild harvesting, sensory training, plant identification and more. Knowledge of each of these topics is not necessary, however, willingness to learn and research is crucial.
Creating educational content as needed (carving, building, photocopying, etc.)
Participating in regular staff culture circles
Using equipment and materials with care; support with maintenance
Collaborating and work respectfully alongside other educators
Enriching outdoor teaching skills and knowledge through independent and/or collaborative research
Observing and understanding learners' behaviour and psyche and report suspicions of neglect, abuse, etc.
Listening to and work to honour the needs of parents/guardians
Other related responsibilities as needed
Requirements
Certified Level 1, 2 or 3 Child Care Worker (or clear equivalency i.e. B.Ed, Montessori Training or Child Development studies background)
Recent successful experience working with or interest in working with children 3 - 5 years of age in a child care environment demonstrating/modelling healthy and positive behaviours
Anti-racist and passionate about working to better support inclusion and equity
Proven experience and interest working creatively outdoors with young children with a range of abilities and backgrounds
Recent experience planning, developing and implementing a variety of recreational, social, life skills and parenting programming and activities for young children
Experience working effectively in a team environment
Demonstrated work ethic and the ability to maintain professional confidentiality
Excellent communication and interpersonal skills
Well-organized and able to be part of a teaching team
Additional beneficial qualifications
Forest School Practitioner's Course or equivalent training
Wilderness First Aid or higher
Demonstrated ability to foster anti-racism and reconciliation through program design
Note: An equivalent combination of education and experience in the above areas will also be considered.
Benefits of Employment
Join a small team of passionate outdoor learning professionals
Access unique professional development opportunities
Work with a nationally recognized and supported program
Enjoy significant outdoor time in your job
Earn a competitive salary
Possibility of additional work opportunities with Rivers to Ridges in the future
Conditions of Employment
Level 1, 2 or 3 Child Care Worker (or clear equivalency i.e. B. Ed, Montessori Training or Child Development studies background)
3 month probation period
Current (within 1 year) clean Criminal Record Check with Vulnerable Sector Screening or willingness to acquire
CPR - C + Standard First Aid valid certification
Medical clearance, 'fit to work' designation & TB test
Location of employment is Whitehorse, Yukon
Start date is early August 2021
Compensation
Full-time (37.5 hours per week) or Part-time (18.75+ hours per week) August 2021 - June 2022
$22.00 - $29.50/hr (based on experience and education)
Access to health & dental benefits package
Application
Please email your resume and cover letter to info@riverstoridges.org . Applications will be taken on a rolling basis until the right candidate is selected. Note: If you would like to submit an alternative application (audio, video, visual, etc.), please contact us in advance to set this up.
Please indicate you saw this posting at GoodWork.
Thank you to all applicants. Please be aware that only those selected for further consideration will be contacted.
The Nest Forest School is an equal opportunity employer. We are committed to promoting equity and diversity within our workplace and greater community. We work proactively to develop a barrier-free selection process, and inclusive work environment where team members feel empowered to express authentic ideas and experiences.
We welcome applications from all qualified applicants with an interest in advancing our mission, vision and values. We especially encourage applications from members of disadvantaged and marginalized groups, including those who identify as Black, Indigenous and People of Colour, persons with disabilities, women and/or LGBTQ2S+.
If contacted for a job opportunity, please advise us of any accommodation measures required to enable you to be assessed in a fair and equitable manner. Information received will be addressed in confidence.