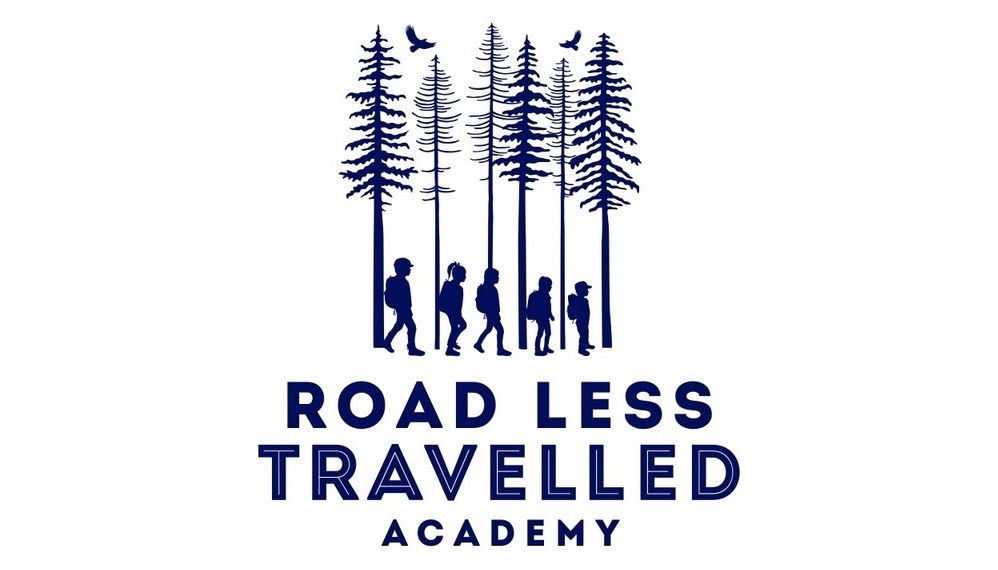 OUTDOOR EDUCATION JOBS
Position: Outdoor Educator/Primary
Organization: Road Less Travelled Academy
Location: Port Hope, Ontario
Road Less Travelled Academy - an independent natured based school has launched a recruitment process to hire: 1 Outdoor Educator to teacher Primary Level Students
Immediate Supervisor: Executive Director
Status: Full-time, Permanent (seeking to hire ASAP)
Posting closing date: On-going until position is filled
Salary: TB
The Road Less Travelled Academy (RLTA) is a not for profit, charitable educational organization that has been in operation since 2017. A nature-based elementary school is seeking two outdoor educators for full-time positions to join our small but growing team to work with children ages 4-8. We do currently have 3indoor classrooms, which are Yomes (yurt/eco-domes) heated with wood stoves for the colder months. The school campus is located on a working farm setting and there is ample opportunity for adventuring through farm, forest, and fields with the students. Nature is our classroom. Our integrated curriculum and activities focus on real-world themes (for example, food/animal systems, health & wellness, social justice & servant leadership). Our aim is to provide an environment that fosters healthy relationships, cultivates curiosity and harvests understanding. We are committed to an inquiry/play based approach to learning where children are active participants in the learning process. We believe that an integrated curriculum promotes social skills, critical thinking skills, leadership, resilience as well as mental, physical, and emotional health.
Position Summary: Candidates for this full-time teaching position must have a passion for education and life-long learning. Educators applying for this role must have experience with curriculum design, teaching and facilitating in a traditional and or non-traditional classrooms. Our Nature School spends the majority of its instructional day outside, connecting with nature while making connections to real-world tangible topics. Therefore applicants must also have extensive outdoor education experience and an openness to teaching full-time (even in winter).
Duties & Responsibilities:
Design & deliver experiential play-based education to student's ages 4-10 (Kindergarten -Grade 2)
Communicate student progress with School Management, colleagues and parents through weekly, monthly meetings and emails
Prepare the learning environment day to day, ensuring the Yome classroom is ready for student's
Co create theme-based curriculum including language arts, healthy active living, science, nature studies, arts-crafts, songs, storytelling, animals, plants, forest, culture.
Planning and develop curriculum unit/lesson plans (using the Ontario curriculum) an inquiry-based program
Ensuring all content is culturally appropriate, sensitive, and significant.
Assist with providing assessment of/for/as learning and collaborating with students to support their growth e.g. writing report cards, parent success updates
Support children in individual learning paths, providing one-to-one mentoring and individualized learning plans.
Model non-violent communication, healthy boundaries, care and respect for nature, animals, and children
Ensure the safety of children while engaged in both farm, field forest play, in closeness to animals, water, natural hazards and farm equipment.
Participate in regular meetings weekly meetings, daily briefing/debrief
Assist with additional responsibilities: including equipment clean, repair, written reports, community event
Assist with instruction of small/large group team building activities/initiatives, camp-craft skills, songs, story telling, drama, arts and crafts.
Maintain a consistent alignment with the school's philosophy.
Personal Attributes and Abilities:
Positive, friendly outlook and excellent communication skills.
Creative thinker with great appreciation for detail.
Adapt easily to changes in the environment.
Capable of remaining upbeat during spurts of fast-paced activity.
Able to work collaboratively and independently
Professional Skills:
Excellent organizational and time management skills
Demonstrate ability to use range of teaching style
Commitment to high standards of professionalism and academic excellence
Shows leadership and initiative
Excellent group management skills
Competencies in range of outdoor skills
Knowledge and understanding of conflict resolution
Demonstrated sound judgment, integrity and patience
Skills & Experiences Desired
Qualified Teacher (BEd, OCT) Primary/Junior Teaching (Preferred)
Bachelor's degree in social work, psychology, education or adventure based therapy, Early Childhood Education
Experience working in non-traditional learning environments, e.g. Waldorf, Forest Schools, Homeschooling,
Minimum of 1 year in lead position delivering outdoor experiences
St John's First Aid/CPR-C.
Bronze Cross / NLS.
Paddling Certification (asset).
Position requires police background check including Vulnerable Sector Check
READY TO APPLY?
Applications are accepted on an ongoing basis.
To apply:
1. Finalize your cover letter, resume and references.
2. Attach your cover letter, resume and Professional References. Please send in one PDF File
3. Please identify the position as: Full Time Position Outdoor Education. Attention: Julia Morch, Executive Director julia@rltacademy.ca
RLTA encourages applications from persons of diverse backgrounds and is an equal opportunity employer.
Road Less Travelled Academy 1166 5th line, Newtonville, ON L0A 1J0
Please indicate you saw this posting at GoodWork.ca.