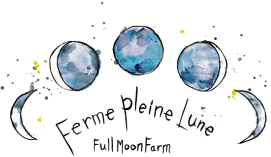 MARKET GARDENING / ORGANIC VEGGIE FARMING
Positions: Market gardening
Farm: Ferme Pleine Lune
Location: Low, Quebec (20 mins from Wakefield / 45 mins from downtown Ottawa)
Housing: own transportation required / mobile housing option (see below)

Ferme Pleine Lune is a certified organic, mixed vegetable operation located 20 minutes North of Wakefield, Quebec. We provide produce for Summer and Winter CSA, a farmers market and a multi-farm CSA co-op. 
This year we are starting fresh at our new and improved farm! That means that in addition to regular farming activities, staff may have the opportunity to participate in infrastructure start-up projects and learn about building a new farm.
We are looking for a few employees for the remainder of the 2022 season to work full or part time from August to October. For the right candidates this contract can be extended into the Winter and continue full-time in 2023.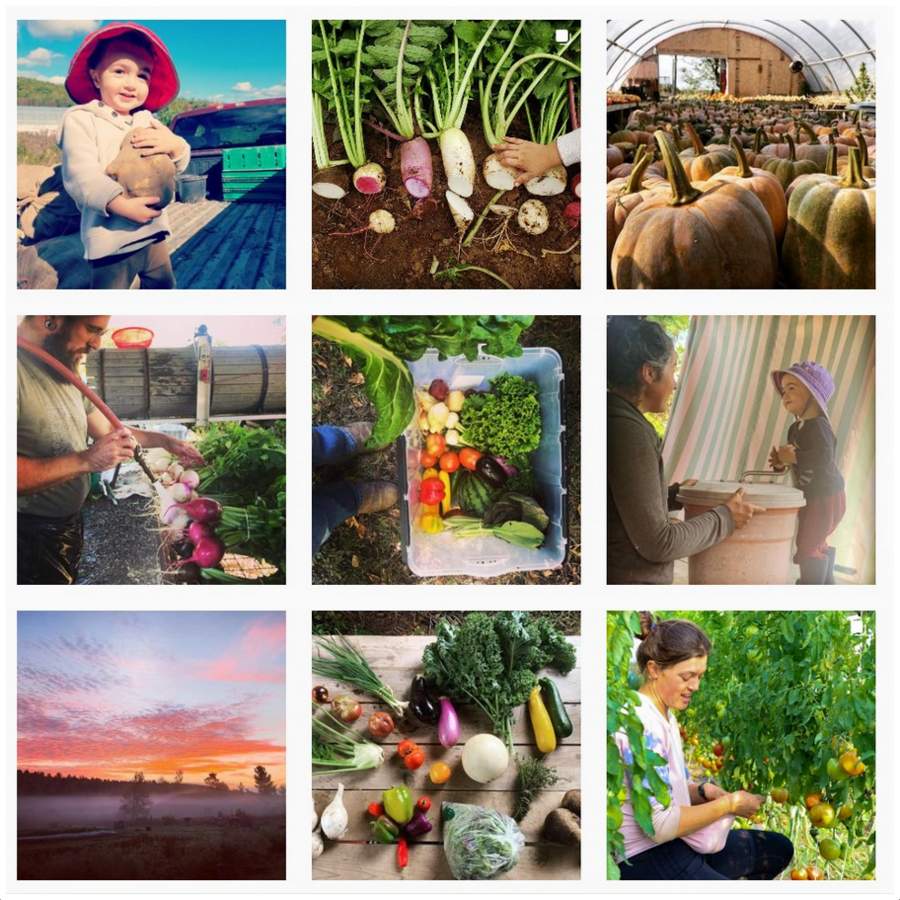 Job Description:
Working under the guidance of the Farm Operations Manager and alongside the Field Manager, staff will be engaged in all aspects of farming operations. Tasks will change with the seasons. Expect a lot of greenhouse and seedling maintenance in early spring, followed by field prep, planting and weeding, and once summer kicks in A LOT of harvesting, washing, packing, and delivering. Autumn is full of our bulk harvests for winter CSA, as well as field clean up and finishing up all the projects that summer swept to the side.
Much of the work we do here is done by hand, with the assistance of some machinery. We work in all kinds of weather, and so applicants must be prepared to work in varied conditions (with their own rain/mud/sun/snow gear). Candidates must be physically fit and able to perform heavy and/or repetitive tasks. This type of work is very physically demanding, and at times repetitive and requires early rising.
The ideal candidate enjoys hard work, being outdoors and can work quickly and efficiently. Some farming or tree planting experience is an asset. They should have a keen interest in market gardening and an ability to perform a wide range of tasks in an efficient and organized manner. 
We try to have a good time in our work, so a sense of humor and friendliness is an asset!
Tasks: 
General: following guidebooks, keeping clear records, attentive listening and retention of details, asking questions and clear communication.
Potting House; mixing soil, filling trays, planting seeds, transplanting seedlings, watering and fertilizing.  
Field Prep and Planting; Spreading amendments, hand transplanting, transplanting on mechanical planter, setting up and running irrigation systems, laying row cover, assisting in laying mulch, setting up low tunnels and caterpillar tunnels.
Weed Control: Continual weed control using hand tools, hoes, wheel hoes, walk behind tractor and other stale seed and control methods.
Harvest: picking, washing and packing vegetables for our CSA and market, maintaining quality control and proper storage
Machinery Operation: Tractor and implement usage (based on experience, comfort and ability). Staff are never expected to carry out tasks or work in conditions in which they feel unsafe.
Deliveries: Packing and driving delivery van, setting up market-style CSA booth, assisting CSA members and answering client questions, booth tear down
Market: Set up of market stall alongside farmer Jon, working cash, assisting clients, replenishing display, tracking sales and tear down.
Other: Small building projects, greenhouse upkeep, fixing things, etc.
Qualifications: 
Ability to work quickly, efficiently and tidily
Ability to take direction, learn quickly and ask for clarity when needed.
Good physical condition, ability to partake in repetitive tasks and in varied weather, Ability to lift 40lbs without issue.
Comfort working with power tools, hand tools and around machinery.
Works well in a team and alone
Good communication and listening skills
A positive attitude and desire to learn
A valid driver's license.
Job Details 
Start/End Date: August 1th 2022 to October 28th 2022 (with possibility of p/t Winter work continuing to Spring 2023)
Work Schedule: 24 to 45 hours per week, plus optional rotating market shift.
Wage: $15.00/hour
Our employees also receive: 
Access to garden veg and any 'seconds' quality produce for processing
Access to extensive farm resource library and business/planning documents for those interested in farm planning and business operations. 
Housing & Transportation
We are located 20 minutes from Wakefield, QC,  and 45 minutes from downtown Ottawa. Candidates must be able to provide their own transportation to and from the farm. If you have mobile housing, you are welcome to set up on farm and use basic facilities (shower, laundry) at a cost of $100.00/month. Please specify if you require to set up mobile housing.
To Apply
Send your cover letter and resumé in PDF format to Randi at fermepleinelune@gmail.com 
Please indicate you saw this posting at GoodWork.ca.