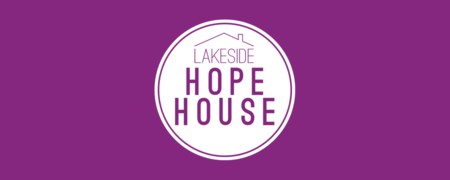 GUELPH JOBS
Position: Community Farmer
Organization: Lakeside HOPE House
Location: Guelph, Ontario
Lakeside HOPE House
Lakeside HOPE House provides tangible, compassionate assistance and care to those in the Guelph community through immediate relief and ongoing support. Our goal is to foster a greater level of independence by delivering front-line services and support that allow our community members to maintain their dignity and choice. This is accomplished through a diverse range of programs and services including a choice-based, bucks-based Food, a Clothing Market, HOPE Stylin' Haircuts, a community Edu-Kitchen, the Guelph Community Backpack Project, a daily Café, HOPE for the Holidays, therapeutic and horticultural skill development gardening workshops and other programs supporting all Guelph residents (including children) living in poverty
Job Description
The Community Farmer will provide overall leadership to the management of two farm parcels of land. All fresh food produce will be delivered to HOPE House or distributed through HOPE in Motion to other food security agencies within Guelph.
The primary parcel is an 8.6-acre parcel known as the North Field located on the Ignatius Jesuit Centre. In 2019, HOPE House grew vegetables on one quarter of an acre of this land and worked with the Julien Project on an additional 4,000 square foot plot. The Julien Project delivered horticultural therapy workshops to our vulnerable populations. At this site the Community Farmer developed the crop plan, work plan, provided labour and supervised volunteers and the Farm Associate with growing, harvesting and distributing of quality organic vegetables.
The second parcel is a 1-acre parcel located at Lakeside Church that has a dedicated group of 6-8 Lakeside Church volunteers who complete the planting, weeding, harvesting and food distribution to HOPE House. At this site, the Community Farmer is responsible for providing expertise and advice to the volunteers on how to best manage this parcel.
The participant will work with individuals from a diverse range of backgrounds including marginalized groups. This hands-on role will provide a good picture of what working with families living in poverty looks like and offers a great learning opportunity while also filling an essential role in the Guelph community.
Duties and Responsibilities
Manage two community gardens
Work with and set pace for the Farm Associate and volunteers at North Field
Encourage and support volunteers and program participants in garden maintenance tasks (prepping beds, planting, weeding, watering, harvesting, and post-harvest field clean up)
Plant, transplant, weed, harvest and clean produce according to Organic and Food Safety protocols
Provide a welcoming space for participants to build self-confidence, wellness and personal skills
Work within a set budget
Qualifications
Be of legal working age and eligible to work in Canada
Have a valid G driver's license
Competencies and Skills Required
Knowledge and experience in gardening, ecological farming or other field work
Knowledge and experience in working with basic farm tools
Exceptional organizational and communication skills
Ability to work independently and well with others
Ability to work within a budget
Demonstrated ability to work with and show sensitivity to vulnerable populations and marginalized groups
Works well outside in all weather, at a good pace
Solid basic math and relational skills
Commitment to Health & Safety, operating as a cohesive team and building community
Ability to lift up to 50 lbs, load and unload supplies into vehicles
Working knowledge of poverty (i.e. generational, situational, working poor)
Provision of a vulnerable sector police check
Working Conditions
Compensation: $18/hr
Contract position averaging 20 hours per week (includes some weekends)
Start date: May 4th 2020
End date: October 16th 2020
This position reports to the Immediate Relief Manager
Direct Reports
Supervises the Farm Associate
Some volunteer supervision
HOPE House is an equal opportunities employer, committed to employment equity. HOPE House values diversity and invites all qualified candidates to apply.
Resumes will be accepted until Wednesday March 11th, 2020 at 4 pm
Please send to: 
programs@lakesidehopehouse.ca 
Attn: Gillian Cornell
Please indicate you saw this posting at GoodWork.ca.