VANCOUVER ISLAND FARMS
Hiring: Farm Hand
Farm: 10 Acres Farm 
Type: full-time, permanent
Location: North Saanich, near Victoria & Sidney BC
Housing: Potential for on-farm accommodation
ABOUT 10 ACRES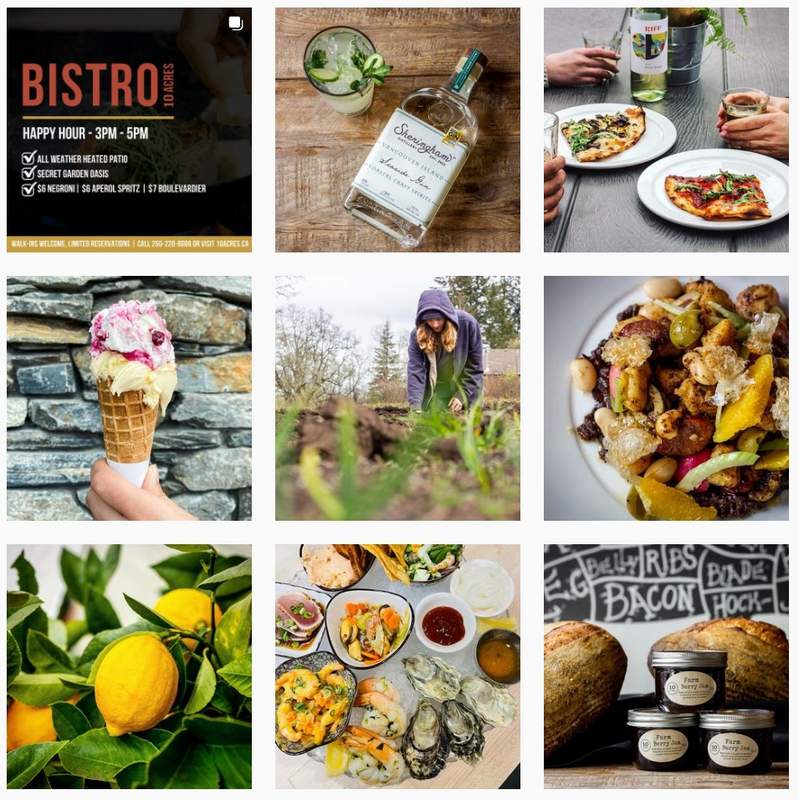 10 acres is a mixed farm located on the Saanich peninsula, Vancouver Island, BC. We grow produce for our three farm to table restaurants; 10 Acres: Kitchen and Commons, 10 Acres: Bistro and 10 Acres at the Pier as well as our Cafe and Market in Sidney. We are currently working towards an on-farm cidery!
Our farm consists of 5 main branches;
The Orchard: 4000 tree high density Cider apple orchard as well as many other fruit trees and vines including;  table apples, pears, apricots, quince, figs, hazelnuts, walnuts, and grapes.
The Market Garden: Annual and perennial field fruit and vegetable production and greenhouse crop production program including, tomatoes, peppers, cucumbers, tomatillos, herbs, berries, and much more.
The Flowers: Annual and perennial cut flower program for CSA, Market and restaurants. Including Dhalias, Zinnias, Snapdragons, lilies, tulips ect,
The Animals: Pig, Turkey, Duck, Chicken, and Bee programs as well as resident animal care-taking.
The Land: Annual and perennial ornamental landscaping program as well as property management.
The Cider: We are dipping our toes in cider production and will be opening a Cidery on property in the coming years.
With these branches as our five pillars and structure we supply amazing organically grown produce to our restaurants and market, while providing a great farm venue for tours and events.
DESIRED QUALITIES
You are trully interested in growing food! And excited and eager to learn!
You are reliable! You show up on time, with lots of energy and we can count on you to follow through on your responsibilities.
Honesty and integrity are of paramount importance, trust is the foundation of any relationship.
You have a positive, upbeat personality; an energetic, focused approach to the workplace; and strong communication skills – you are friendly, gracious and helpful.
You take verbal, written and practical instructions easily, first mastering a task and then maximizing efficiency.
You are a team player, balanced with the ability to work independently and in a self-directed manner.
You have a valid class 5 drivers license and are comfortable driving a delivery van.
JOB TASKS
The Role!
We are looking for an organized, efficient Farm Hand. For the right candidate, they will gain the experience of how to run a mixed farm from planting, pruning, harvest to deliveries and more. Do you want to know how to really run a farm to table farm? Join us!
Main tasks and responsibilities:
Fruit, Vegetable and Flower transplanting, weeding, watering, harvesting, and processing.
Deliveries: Picking up and delivering farm produce, restaurant supplies and other items needing transportation.
Orchard work: Pruning, fertilizing, blossom thinning, organic disease and pests prevention and more.
Property Management: Landscaping, mowing, weed whacking, weeding, mulching, edging, leaf clean up, power washing, clean up, equipment maintainence, farm and restaurant recycling/compost/pig feed program.
General Farm Labour: Fencing, construction, maintenance, lifting, moving and building.
Animal chores including, feeding, watering, rotating and habitat/structure maintenance
JOB DETAILS
Term:
Start Late April. Full time, permanent position.
Hours per week: 44 hours per week, must be willing to work on weekends.
Potential for on farm accommodation
Job Types: Full-time, Permanent
Salary: Monthly salary, plus on-farm accommodation
Benefits:
Casual dress
Flexible schedule
On-site parking
Schedule:
Monday to Friday
Weekend availability
TO APPLY
Please send your resume and cover letter expressing interest to farm@10acres.ca
Please indicate you saw this posting at GoodWork.
LEARN MORE ABOUT 10 ACRES
Website: 10acres.ca/our-farm/
Facebook: facebook.com/Eat10Acres/
Instagram: instagram.com/eat10acres/