ORGANIC FARMING
Hiring: Microgreens Farmer (Indoors/Year-round)
Farm: Farmstead Fresh
Location: Hillsburgh, Erin, Ontario
About us:
At Farmstead Fresh, we grow organic Microgreens year-round in a small indoor facility on a farm in Hillsburgh (Erin), Ontario. Our product is delivered to customers twice weekly. We are located approximately 30 minutes east of Guelph, 25 minutes southwest of Orangevile, and 25 minutes north of Georgetown. Our workplace is fun and laid back but we like to get our work done efficiently so that we can go home and enjoy our friends and family. We are also very serious about food safety and the quality of our product.
Description:
The job is 36-40 hours per week (Mon-Fri) and, 6-9 hours per day. We operate on a rural property, so the right candidate will have reliable transportation to work all year-round. Our product is extremely time-sensitive, so punctuality and dependability are important. Proximity to the farm is valued.
*Serious candidates should consider the feasibility of the commute before applying. (Hillsburgh, Ontario)
Requirements:
Physical ability to lift and transfer bags of soil (30-40 lbs.) to stand for long periods of time, and to work at a quick pace.
Punctuality, reliability and dependability.
Ability to work cooperatively with the Employers and with other employees.
Good communication skills, and ability to accurately follow directions.
Ability to work outdoors (from time-to-time) in less than ideal weather
Duties:
Provide services as required and directed by the Employer, including, but not limited to, the following:
(a) Assistance in all aspects of production, including; bagging and moving soil; soaking and rinsing seed; planting microgreen trays; unstacking trays; watering and brushing microgreens; monitoring and controlling lights and dehumidifiers;
(b) Assistance in all aspects of harvest, including; moving trays to the drying room; prepping bags and tubs; harvesting by hand;
(c) Assistance with cleaning activities, including; washing and sanitizing trays; cleaning and sanitizing seed buckets and screens; cleaning and sanitizing tables, walls, shelves and sinks; vacuuming and washing floors; taking out harvest waste (compost); washing dishes; cleaning and sanitizing flood tables;
(d) Accurate and timely record keeping;
(e) Serving pick-up customers
Qualifications required:
Ability to work independently and as a team member
Driver's licence (to get to work)
Assets:
Experience in food production/handling
Close proximity to the farm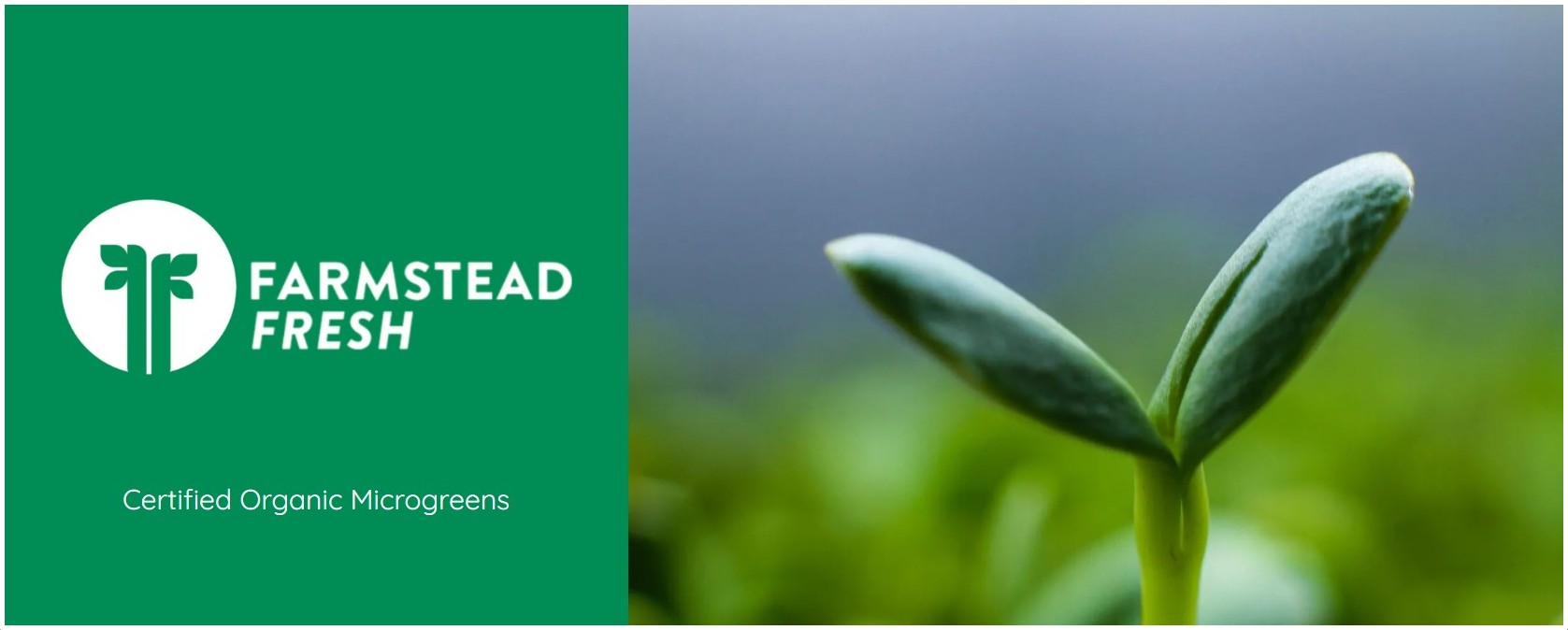 Job Type: Full-time
Salary: From $18.00 per hour with pay raise oppurtunity after 3 months.
Schedule:
Supplemental pay types:
Experience:
Food handling: 1 year (preferred)
To apply:
Please e-mail your resume and a cover letter to:
info@farmsteadfresh.ca
subject: Microgreens farming
Please indicate you saw this posting at GoodWork.ca.